There's nothing quite like sitting down to a beautiful dinner table packed with Thanksgiving side dishes to pair with a slow roasted turkey. Or whatever main you prepare is bound to taste better with pals! From mashed potatoes and gravy to creamed spinach and mac and cheese, your plate should be packed. Finish it off with pumpkin pie or another Thanksgiving dessert and the evening will be complete.
Cookin' Thanksgiving Side Dishes
Delicious and traditional, a harvest season meal isn't quite complete without an array of Thanksgiving side dishes! Some people admit to being more excited about the sides than the turkey… Tacoma Boys makes it easy with all the fresh ingredients you need for sides plus the turkey or ham too! Check out Tacoma Boys own side dish recipes for inspiration and ideas like Creamy Rosemary Brussels Sprouts. It's exciting to get inspired with new and unique side dishes as well as traditional recipes too.
Classic Thanksgiving Sides
These traditional Thanksgiving side dishes are classic for a reason. They're nostalgic, delicious, and easily customizable. Read on for some tips on how to make the classic sides just a little different each year.
1. Mac and Cheese
Mac and cheese is not always quick, but easily modified with different types of cheese. And, it can be baked or prepared on the stovetop. Add-ins like caramelized onions or buffalo hot sauce make the delicious pasta dish just a little different! And Tacoma Boys has a wide variety of speciality cheeses to get groovy with in your homemade mac and cheese. We recommend a trio of Boar's Head Smoked Gouda Cheese, BelGioioso Fontina, and Emmi Gruyere Cheese.
2. Green Beans
Sauteed, steamed, or baked with cream of mushroom soup— There are so many ways to prepare green beans for an easy Thanksgiving side! Try toppings like fried shallots or chopped pecans for some crunch.
3. Scalloped Potatoes
Mashed potatoes' cousin is a cheesy, creamy baked potato dish called scalloped potatoes. Scalloped potatoes are less hands-on than the labor-intensive mashed potatoes. They bake like a casserole and come out in cheesy, tender bites. Mix in some pesto or try a breadcrumb topping to modify this potato dish.
4. Cornbread
Cornbread can be store bought, baked from a box, or completely from scratch with ingredients like flour and cornmeal. You can even go gluten free with a box mix from Tacoma Boys like Pamela's Cornbread & Muffin Mix. Try it with hot honey butter!
5. Roasted Squash
Do you lean sweet or savory with your squash side dishes? A drizzle of maple syrup or a spoonful of granulated garlic can help take this simple vegetable dish over the top. You can try many different types of squash within the seasonal produce at Tacoma Boys!
Fall Appetizers for Hosting
The best fall appetizers celebrate the flavors of the season with fresh produce and seasonings. From herbs like thyme and rosemary to squash and apples, there is a lot to enjoy! Snacks, appetizers, and side dishes should be full of flavor and texture — But not overwhelming enough to take away from the main event of turkey and mashed potatoes!
Try these fall appetizers, most of which involve seasonal produce, for your next hosting extravaganza:
Seasonal Cooking with Local Fruits and Vegetables
It's a great time of the year to get into seasonal cooking. From winter squash to root vegetables and apples, the harvest season is bountiful. It's good to cook seasonally for a few reasons. First, it helps connect you to the food you eat and the environment around you! Foods that were grown in your neighborhood were able to thrive and grow in the same ground you walk each day. It brings you closer to the process of farming produce. It also helps support your local farmers and economy by supporting these businesses. Last, it tends to be more environmentally friendly. The food travels less distance in planes, trains, and trucks to get from farm to table.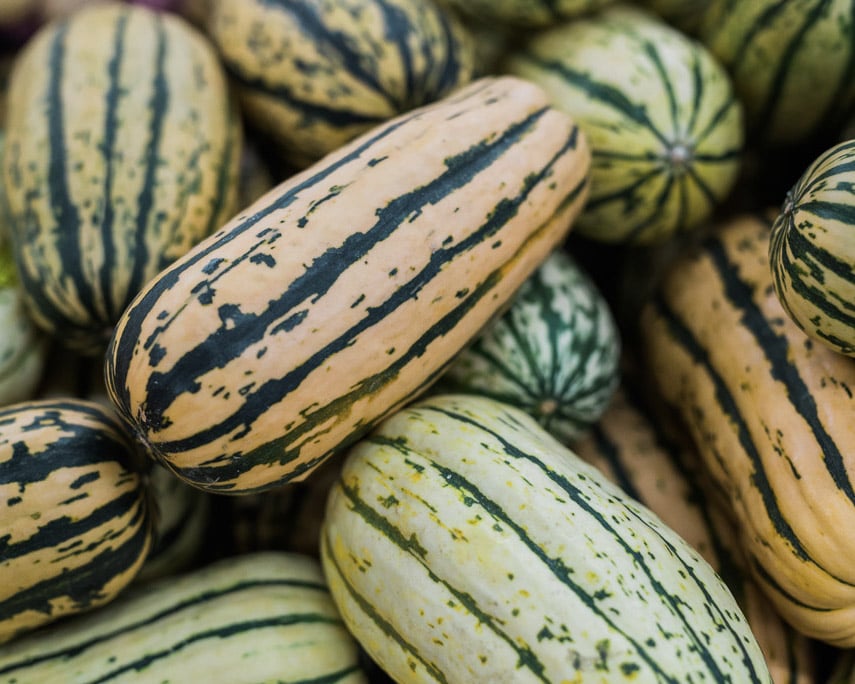 Check out autumn seasonal fruits and vegetables like these at Tacoma Boys:
Seedless red grapes (a satisfying crunchy snack!)
Variety of apples
Brussels sprouts and other cruciferous vegetables
Squash like delicata squash
Sweet potatoes and yams
And much more! Dive into soup season, roasted salads, and other fall-themed dishes with these locally grown fruit and veggies. Snack on grapes, apples, and pears. And round out the day of eating with hearty roasted brussels sprouts or squash. Seasonal cooking can be delicious, easy, and oh-so nutritious.
To stay up to date on insider deals and specials, sign up for Tacoma Boys' text list. Just text (253) 246-1661 to tell Paul you want to be on the list!