Are you looking for the perfect gift for a friend, coworker, or family member? It can be hard to choose the right gift for different people, especially if you've already got them a number of presents in the past. I know it's going to be hard to beat the watch I got for my partner from WatchShopping last year! Not all presents are going to be appreciated either, in fact, people return about $380 billion worth of gifts each year.
So how can you beat the odds and give a gift they'll truly love? When gifting things like clothes, jewelry, books, and household items, you have to worry about the color, design, size, and if they already own the gift in question so you have to know the person really, really well in order for it to be perfect. This is why many look to Custom gift ideas to fill this need when it rises.
The good thing about gifting food from a specialty market near Tacoma is that you don't have to worry about any of that. Just make sure it's a food they like. And of course, you want to make sure the gift is special and unique, just like them.
Keep reading to discover 5 unique food gifts from a specialty market near Tacoma.
Chocolate and Handmade Fudge
Chocolate gifts don't just have to be for Valentine's day or anniversaries.
If you have a chocolate lover in your life, consider giving them a variety of chocolates from all over the world. They'll love comparing classic American chocolate to imported chocolate. As chocolate is always a great to give, especially if you are looking for a unique gift idea, you might wanna try something like The Amazing Chocolate Workshop.
Of course, don't forget to get a nice assortment of milk, dark, and white chocolate. And don't forget the nuts and fruit that add wider variety.
Looking for a local favorite? We carry a wide selection Seattle Chocolate Truffle Bars. Specialty items like Pike Place Espresso, San Juan Sea Salt or the Many Thanks Truffle Bar might be the perfect touch to personalize a gift.
Have a friend that's vegan, has a gluten intolerance or is organically minded? We have just the chocolate bar for them! Leafy Mama creates a bar that is all of those things, complete with a beautiful natural presentation.
If you're looking for something handmade, try fudge. At Tacoma Boys, we hand-make almost 30 different flavors of fudge. Consider gifting a mix of traditional flavors, like chocolate and vanilla pecan with unique flavors like jalapeno, green tea, and banana nut.
Gourmet Cheese
If they aren't a chocolate lover, maybe a gourmet cheese will suit their fancy.
Tacoma Boys offers a wide selection of cheese from across the United States and the World. Looking for a local favorite? Be sure to ask one of our knowledgeable employees to help you find something. They might lead you to a selection from Beecher's or Tillamook.
One of our customer favorites is Coastal Cheddar from Ford Farm in Dorchester, England. This hand crafted cheese is made from the milk of free-range, grass-fed cattle.
Consider including crackers or wine to your gourmet cheese for a more cohesive and complete gift.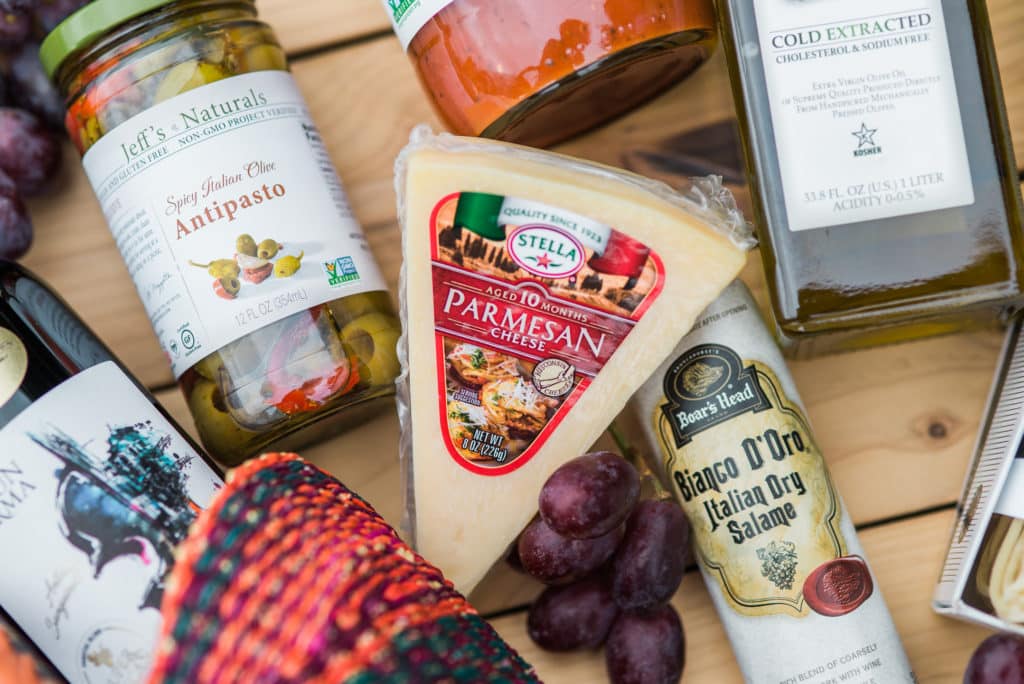 Infused Vinegar
Are you shopping for someone who loves to cook and try new things? At Tacoma Boys we have a plethora of hard to find, quality items to pique the interest of any epicurean.
We've all heard of infused olive oil, but what about a gift of infused vinegar?
Infused vinegar can be used in place of marinades when cooking. It can also be used as a salad dressing or as a bread dip with a little extra kick. Anyone would love a unique and versatile gift of infused vinegar.
Click to learn the benefits of balsamic vinegar.
Natural Honey
Organic and natural food products make great gifts for health nuts and nature lovers alike. Honey may not be the first thing that comes to mind, but it can make a delicious gift.
Honey is an all-natural way to sweeten your beverages, breakfast and desserts. It can also do well as a sugar substitute in many recipes!

One of the other health benefits of eating local honey, is that it helps our bodies develop a tolerance to the pollen of local plant life. Ever get the sniffles or sneeze during certain parts of the year? Try a dose of local honey!
Tacoma Boys is a specialty market near Tacoma, WA that sources its natural honey from a local beekeeper. You may think that all honey is the same, but each type of honey actually has a distinct flavor depending on what flower was used during pollination.
They will love this unique and sweet treat, and you'll be helping to save the bees, too!
Click for tips on house to bake with honey.
Pepperoni/Jerky Bouquet
Sometimes men are the hardest to shop for. Think outside the box and consider a healthy selection of cured meat. Instead of a dozen roses, the man in your life may be thrilled to receive a dozen different pepperonis and jerkies, wrapped in butcher paper.
Take note of their favorites, and you have an amazing gift idea ready for the next occasion.
Click to tour the meat counter at our Lakewood location.

NW Beer Basket
Did you know that the Northwest is home to some of the best craft breweries in the world? Our region's grain growers provide us with a bounty of ingredients for a variety of brews.
Consider purchasing one of our inexpensive wicker baskets, and making your own gift basket of local brews, or maybe mix it up with our wide selection of international brews!
Click here for the 5 Best Craft Beers to buy at Tacoma Boys Specialty Market.
Custom Gift Basket
Is it too hard to choose just one food gift? We think so!
At Tacoma Boys, we handcraft custom gift baskets for anyone on your list. Just give us the theme, budget, and quantity — and we'll do the rest.
This is a perfect solution for folks who may want a basket of samples for that special someone, or simply have no idea what to get! You could even add something like a fewpersonalized bobbleheads to each basket to add that extra bit of uniqueness. It's also a quick way to create a specialize gifts one person or your entire staff.
Themed gift baskets are easy to shape around a certain person, holiday or occasion. Just call in your theme idea and pick it up when ready!
Click here for the location nearest you.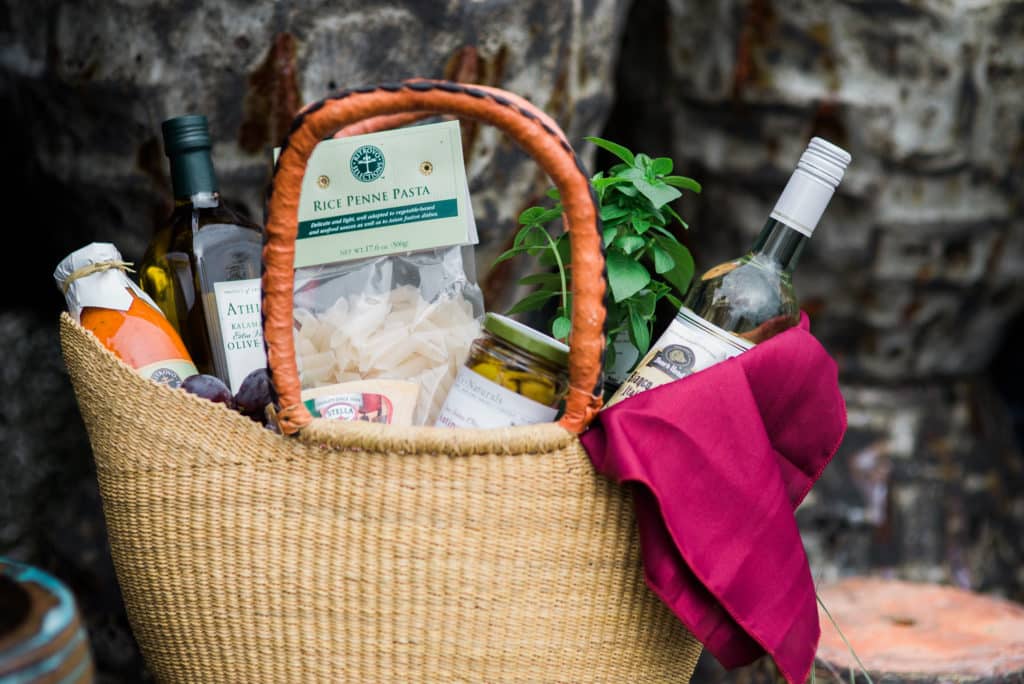 Unique Gifts from A Specialty Market Near Tacoma
If you're living in Washington and looking for a unique food gift, look no further. Tacoma Boys, a specialty market near Tacoma, has a bounty of giftable foods.
A wide variety of chocolate, handmade fudge, gourmet cheese, infused vinegar, and natural honey are available. If you can't decide what to get, we can make and deliver a custom gift basket for you!
Do you want to know more? Contact us today for more information or to order your unique food gift.