We Believe Quality Is Always The Better Buy
Tacoma Boys is your local specialty market committed to sourcing products from the highest quality source. Our goal is to serve our communities the best selection of real food, ranging from fresh, handpicked produce to thoughtfully curated meats and cheeses. From local fare to ingredients found around the world, get all the best, right here in the South Sound.   
Tacoma Boys Products
Those who eat well, live well
We love good food. We love fueling our community. And we love having fun doing both. That's why we've promised to use organic ingredients, sourcing whole foods and fresh produce from farmers who grow responsibly, and aim to source from local suppliers and partners as much as possible.
Community
See what we've got going on
It's happened to the best of us: You're shopping at your local store. You make your way through the produce section, but can't seem to find that perfect peach or […]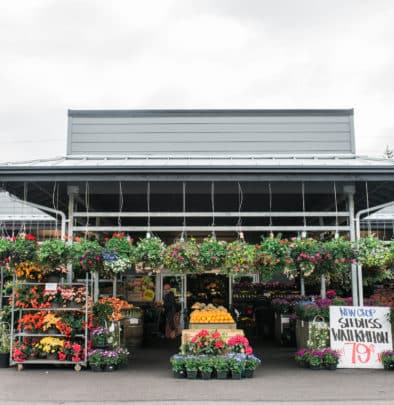 If you're native to the Pacific Northwest, the name H&L Produce may ring a bell. H&L Produce started as a roadside produce stand around 25 years ago. It was notorious […]
We all know having a balanced, fruit and vegetable diet is important, right? After all, that's what our parents always told us. However it seems most folks never took this advice to heart.
According to the USDA, we need 2.5 cups of veggies and 2 cups of fruit per day. However, the average American only consumes about 1.6 cups of veggies and 1 cup of fruit. How do fruits and vegetables fit into your diet plan?
Fruits and veggies contain all kinds of useful minerals, vitamins, and antioxidants. They reduce the risk of chronic diseases, and can help your waistline. They can also be a great source of fiber.
That said, many of us struggle with maintaining a fruit and vegetable diet. If you belong in this group, here are 5 ways to enhance your fruit and veggie diet.
Change Your Approach
Change the way you think about fruits and vegetables.
All too often people associate fruit and vegetable diets with a bad experience, maybe from as far back as childhood. For example; They may associate sliced tomatoes with a slimy tomato they got on a stale sandwich or corn with salty canned corn served at their grandma's house in the eighties.
The truth is, fruits and vegetables are amazing when selected and served correctly!
Instead of shopping for canned vegetables, buy them fresh from your local produce market. If you have any questions make sure to ask the employees.
At Tacoma Boys and H&L Produce we pride ourselves in a staff that is ready answer your questions and offer suggestions.

Click to find out what's in season.
Find new ways to serve your fruits and vegetables. Sliced, sautéed or baked with olive oil, salt and pepper.
Discover the variety of colors available with a fruit and vegetable diet. It's truly amazing how a colorful meal can inspire a meal for friends and family.
Whether shopping for tonight's dinner for one or a family's meals for the week, think about which fruits and/or veggies would taste good with it. As you experiment and try different options, you will find the preferences of you and those around you.
Take It to the Road
Some of us get hungry while we're out running errands or on the way home. This is a perfect opportunity to add another serving of fruits and vegetables into your diet!
Remember to pick convenient on-the-go snacks. Some good examples include baby carrots, blueberries, and celery sticks. Having a small container of almonds or walnuts is a shrewd choice that stores well and adds protein to your daily snacking.
The next time you are shopping at your local Tacoma Boys or H&L Produce, look into our dried vegetable and fruit options. Banana Chips and Wasabi Peas are age old favorites.
Fun Fact: Peas are not actually vegetables. Can you guess what they are?
Be Ready
You are more likely to eat vegetables if they're at hand, washed and ready to eat. There are a few ways to go about this.
You can buy pre-cut, pre-washed veggies, or you can chop them yourself.
How to cut fruits and vegetables the right way.
No matter which option you choose, your vegetables should always be stored in your fridge, ready for munching.
Think about what containers you use and where you place your vegetable snacks so that they are easily accessible.
While prepping your healthy snack time options, place a container of hummus or low-fat ranch near by. Having such dipping options handy will only increase your likelihood to maintain a solid fruit and vegetable diet.
Drink Your Fruits and Veggies
Processed juices are not a good way to increase your fruit intake. They are often high in sugar, low in key nutrients and honestly don't tastes as good as freshly made juice. Instead, try making juices and smoothies on your own!
We often think of fruit when referring to juices and smoothies, but vegetables can be a healthy and delicious ingredient as well. Find fun ways to combine both fruits and vegetables depending on what's in season and your desired end result.
Click here for vegetable juicing ideas.
You can often purchase vegetable smoothies off the shelf at your neighborhood grocery store, or you can make them on your own.
Click here for vegetable smoothie ideas.
Also, consider adding some other items to your smoothies. Avocados, almonds, and chia seeds are all a great fit. These foods add some healthy fats and nutrients while enhancing the fruity taste.
Find Your Favorites
With such a wide variety of fruits and veggies out there, it shouldn't be too hard to find a handful you like. Once you have a couple of favorites, keep buying them.
By understanding your preferences and exploring the foods you like, you'll be more likely to stick to your diet. There are so many different recipes and ways to prepare each fruit and vegetable.
That said, it would do you good to leave your comfort zone once in a while. After all, experimenting with new options is the easiest way to find a new favorite. It may be that you don't care for fresh tomatoes, but absolutely love them sautéed or sun-dried! Maybe boiled or steamed broccoli has never been your thing, but baked with a little olive oil, salt and pepper is!
More on a Fruit and Vegetable Diet
Considering all the benefits of a fruit and vegetable diet, it's a wonder why so many people choose to ignore it. Thankfully, it's never too late to change your ways and increase your fruit and veggie intake.
Not sure where to get fresh produce in Tacoma, WA? You can always visit one of our three stores. We've got a great selection of fruit and vegetables at affordable prices!
There are a ton of easy dinner recipes out there to help you eat healthier and save money today. All it takes is some basic cooking knowledge and a few kitchen essentials.
Here are three easy dinner recipes along with a short list of kitchen essentials to help turn your kitchen into one of your favorite spots for dinner.
Chicken on Flatbread or in a Wrap
Cutting carbs is a popular choice these days, and yet we still need something to hold it all together. Flatbreads, tortillas and even lettuce leaves are a great lo-carb option.
Leftover chicken can be a quick source of protein for your evening meal. This delicious dinner can be made in a variety of ways, in a matter of minutes. Are you feeling a little more culinary? Feel free to step up your game and pick up some local, organic chicken on the way home. You can always cook much more than you need and freeze the rest for later.
Different ways to cook chicken.
Warm the chicken or keep it cold. Select what flavoring you are going for and season accordingly. Whether it's southwestern, southern, or curried — Tacoma Boys and H&L Produce have a number of specialty spices and cooking oils to make your meals amazing.
For BBQ or Teriyaki chicken, simply mix your meat with these sauces. You can either purchase sauce ahead of time or make your own specialty sauce.
Click for a great orange teriyaki recipe.
Next determine what gourmet cheese and/or veggies might go well on your flatbread or wrap. Sprouts, corn and greens can make for a fresh explosion of flavor. Looking for a meal that melts in your mouth? Try sautéing your onions or peppers ahead of time. This can provide some sweet, delicious flavor.  
You can use any number of tortilla or flatbread options. For a healthier twist, use a low carb tortilla or a wheat pita. You can even use leafy greens such as romaine lettuce or swiss chard to make a great "unwrapped" version. For a different take, try a cauliflower crust.
For a dose of good fats, use olive oil or avocado to the recipe.
Mediterranean Style Fried Rice
Fried rice is an easy meal. Whether you have access to a rice cooker, a pot with a lid or have some day-old rice that needs to be used up, it's a meal that most anyone can prepare! But what if you gave it a Greek twist for something new?
What makes Greek cuisine unique?
Heat a little oil on medium high in a skillet. Add ground beef for 4-5 minutes, until it's brown. Sauté with a few cloves of garlic and lemon zest for another minute. Squeeze juice from half a lemon over the meat after it's cooked through.
Heat another splash of oil in a clean skillet. Toss your cooked rice in the pan along with some cumin, coriander, and a dash of salt and pepper. Continue to stir occasionally, letting the rice begin to crisp around the edges.
Meanwhile, toss halved grape tomatoes and cubed cucumbers in a bowl with chopped scallions and the remaining juice from the other half of the lemon. Top with feta, salt, and pepper, to taste. Once mixed, fold in some chopped mint.
Once the rice is slightly crisped, stir your beef into the mixture and remove from the heat. Serve the tomato and cucumber salad over the rice and beef mixture.
You can even drizzle with tzatziki to give it a gyro-inspired finish.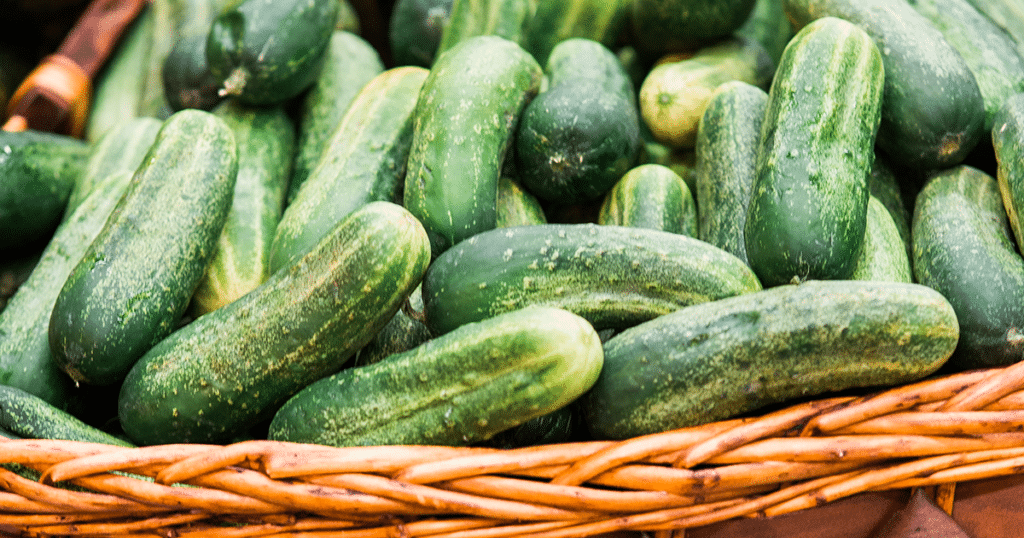 Southwest Salad
If you want a quick, simple salad that's full of flavor and packed with protein, this recipe can't be beat. The ingredients are healthy and effortless to put together.
Toss a large handful of mixed spring greens with your favorite fresh pico de gallo. You can make your own, but fresh pre-packaged pico de gallo from the deli section works just as well.
Thaw and drain 3/4ths of a cup of frozen corn and mix into the greens mixture. Then add drained and rinsed black beans, folding all of the ingredients together. Top with avocado slices and cilantro, and a dollop of sour cream or Greek yogurt.
Add your own favorite elements to this recipe, such as tortilla chips or quinoa. Spice it up with chopped jalapenos or your favorite hot sauce for a fresh and zippy salad that's healthy and flavorful. If you've not tried Tacoma Boys' line of salsa you are missing out! Pick some up today at your local Tacoma Boys or H&L Produce.

Quick and Easy Essentials
Half the battle of cooking quick and easy diner recipes is having the right ingredients and tools for the job. All too often we fill our kitchens with unnecessary clutter, when all we need are a few essentials for the job. Here is a quick run down of some items that will help make cooking a pleasure.
Oils are Essential
Make sure to keep some oils handy for cooking. Olive oil and vegetable oil are both essential for the modern kitchen. Olive oil carries its own flavor which is wonderful, but sometimes a flavorless oil like canola or safflower oil is necessary.
Click for some tips on how to cook with oil.
Spice up Your Mealtime
Every kitchen needs some salt and pepper. Preferably keep sea salt and peppercorn grinders handy. Most any meat can be seasoned to perfection with some salt and pepper. No need for other spices, but if you are looking to spice up the meal, having a well developed spice library can easily help you dabble in any number of world cuisines. Tacoma Boys and H&L Produce have an amazing selection of specially selected spices for you to take home today.
Tools for The Home Chef
Now that you have your spice rack, and your oils at hand, you need something to prepare your food in! A few mixing bowls, measuring cups, pots and pans should do the trick; it's good to have at least one non-stick pan handy. It's helpful to have quality chef's knife and a cutting board handy along with a colander for rinsing veggies and draining pasta.  
Make sure any utensils that you cook with can handle the temperature! Some spatulas are rated for high heat, while other are only meant for cold foods. Make sure not to melt your spatulas into your food! If it doesn't have a heat rating on the side, it's better to not use it and purchase one that does.
Aluminum foil is handy to have around for a number of reasons. You can use it in the oven to cook with, or in the fridge to cover leftovers. Have a sharpie handy to date your leftovers or when you open jars of jam, or sauces.  
Click for more ideas on essentials to have in your kitchen!
Easy Dinner Recipes Can Be Delicious Too
We hope this list of recipes and kitchen essentials will help you eat healthy, save money and spend more time doing the things you love.
Simple doesn't mean it has to be boring or bland. With fresh ingredients that are filled with bright flavors and textures, you can gather a great variety of easy dinner ideas for a fraction of the cost of eating out. Tacoma Boys and H&L Market are a great spot to stock up, 24 hours a day, 7 days a week.
For more delicious recipes, visit the Tacoma Boys recipe page today. We pride ourselves in a great selection of fresh, seasonal produce and specialty offerings, straight from the farm to your table.
Having a mental menu of easy meals to make can be oh so useful! Your, friends, family and guests will all appreciate your cooking genius that helps you glide through those early morning wake-up calls and late night hunger pangs.
Don't Get Hangry
"Hangry" isn't just a fun word to say, it's a gosh-darn real thing! According to scientific research, hunger contributes to poor decision-making and impulsive choices. A drop in blood-sugar levels for even the healthiest of athletes can make for grumpy times.  
Click for the Science of being hangry.
Skip the rumbling stomach, cranky guests, and crying kids by preparing healthy meals in fewer than 12 minutes. Here are five easy meals you can prepare at home.
Salads for Life
Salad is a quick and easy go-to meal. Either keep a rotating selection of greens in your fridge, or pick your own fresh lettuce from your garden or patio.
Spruce up your leafy greens with chickpeas, beans, veggies, seeds or nuts. Then drizzle your creation with some super healthy vinegar and olive oil.
To make it more filling, you can add a slice of crispy bread. If you love meat, add tuna, chicken or a boiled egg. For extra flavor, sprinkle some kosher sea-salt.
Some Egg-celent Choices
Eggs are a quick and easy way to add protein and flavor to left overs. One example is to pour that box of fries from the night before in a frying pan with butter. Add some chopped deli ham, maybe some onions, scallions or spinach. Once heated, add a scrambled egg and some cheese. Salt and pepper to taste. Voila! An amazing hot breakfast.
Have some leftover beans and rice from your favorite Mexican restaurant? Consider adding a fried egg, and wrapping it all into a burrito or make a burrito bowl.
If you're looking for something a little different, try a normal cheese omelet with chimichurri. Chimichurri is a green sauce that consists of garlic cloves, parsley, olive oil, red pepper flakes, red wine vinegar and kosher salt. Chimichurri is great with an omelet but also goes well on fish, tacos, steaks and sandwiches.
Try Frank Sinatra's quick and easy garlic, eggs and pasta recipe.
Avocado Everything!
Avocados are amazing. They are rich in healthy fats and protein. They are filling, and are great for your digestive system.  As an added bonus, eating avocados year round helps to support small town economies in Mexico.
So what's the best way to eat an avocado? Everybody is raving about their avocado toast these days, but have you considered an avocado and tomato grilled cheese sandwich? It's an excellent choice for lunch or supper. Because of the avocado's texture, you don't need to use much cheese, which gives you that grilled cheese satisfaction, with more of a healthy kick.  
To make this sandwich all you need is one avocado, one ripe tomato, butter, mozzarella cheese slices, sliced bread and some salt. It's important to salt the tomatoes before putting the sandwich together.

Frozen Chicken Fillets
One of the best things for quick and easy meals are frozen chicken breast fillets. They are thin enough to cook quickly, and are small enough for portion control.  If you have frozen grilled chicken, you can put this recipe together in no time.
A quick a flavorful recipe is to pan-sear your chicken and spice it with some Tacoma Boys Cajun seasoning. Make sure it's cooked all the way through, then spend a few minutes sautéing pre-chopped zucchini and squash (click for some other Cajun veggie ideas).
At your local Tacoma Boys and H&L Produce we carry frozen chicken, along with an amazing selection of fresh chicken from our meat department. If you've never had free range, organic chicken, stop in today and try some. You won't be disappointed!
South Western Steak Salad
It may be difficult to believe that a healthy steak dinner could be prepared so fast but timing is everything. While your steak is cooking, you have time to assemble the salad and put together a light and creamy chipotle dressing.
This meal can be packed with ripe tomatoes, silky avocado, and fresh summer corn. Not to mention your favorite cut of deliciously marbled steak. For an added crunch, serve this meal with crushed tortilla chips.
To up your sophistication level when it comes to quick and easy meals — our H&L Produce location offers dry aged beef. The slow aging process breaks down the protein in the beef, allowing for a buttery smooth texture that is found at the finest steak houses. Order yours today!
How is your Spice Library?
Take a naked breast of chicken and add a little salt, pepper and olive oil.  You have yourself a delicious entrée. Now let's switch that up with some pre-made seasoning from your very own Tacoma Boy's spice library.
There is no need to hit up the popular fast food options. Within easy reach you can your  meal to match your mood. From Mexican to Cajun to Italian or Curry. Having a well stocked spice library makes cooking fun and easy!
Stock The Essesntials
One of the best ways to ensure your kitchen is ready for quick and easy meals is to stock up on the essentials. It's also a great way to make sure you are eating healthy!
A supply of olive oil, balsamic vinegar, salt and pepper can take you a long way toward eating fast and healthy meals. Butter, your favorite seasonings, rice, pastas and jarred sauces are another ways to ensure you have the means necessary to eat well at short notice.
Tacoma Boys and H&L Produce have a huge selection of specialty foods, from pickled quail eggs to spicy salsas and pasta sauces. Take a look the next time you are in and stock up for your next last minute feast.
Tools for Easy Meals
Cooking tools are important as well. A good sharp knife for slicing fruits, veggies and meats. A cutting board and bread knife. Take note that having multiple knives, measuring cups and cutting surfaces can make your cooking time more efficient. One cutting surface and knife for your veggies, another for your meat, etc.
As for cooking surfaces it's great to have a pot for boiling water, another for warming sauces. A non-stick frying pan and a colander to drain your noodles and vegetables. Make sure that all of your cooking utensils are safe to use on hot surfaces! Some spatulas are NOT heat resistant. Nothing like melted silicon to ruin a meal.
Clean as You Cook
It doesn't take much to create small habits of cleaning as you cook. Rinse that sauce pan with hot water while the sauce is still pliable. Wipe off those counters and clean those cutting boards while the sauce simmers.
If you think about it, keeping a clean cooking area just makes sanitary sense! By taking these small steps and more, you will end your prep time with considerably less to clean once finished.  
Believe it or not, a dishwasher is a huge time saver! Combine it with dishwasher friendly pots, pans and utensils, and your evening can be spent with the ones you love — even if that's just your favorite actor on Netflix.

Easy Meals: A Wrap-Up
Cooking easy meals at home shouldn't be too difficult. Just make sure you're ready and know your way around the stovetop and microwave.
No matter the time of day, you can get affordable fresh produce from Tacoma Boys and H&L Produce to prepare your hot home-cooked meals in minutes. Contact us today at any of our three locations.
#TacomaBoys
Follow @TacomaBoys on Instagram