We Believe Quality Is Always The Better Buy
Tacoma Boys is your local specialty market committed to sourcing products from the highest quality source. Our goal is to serve our communities the best selection of real food, ranging from fresh, handpicked produce to thoughtfully curated meats and cheeses. From local fare to ingredients found around the world, get all the best, right here in the South Sound.
Tacoma Boys Products
Those who eat well, live well
We love good food. We love fueling our community. And we love having fun doing both. That's why we've promised to use organic ingredients, sourcing whole foods and fresh produce from farmers who grow responsibly, and aim to source from local suppliers and partners as much as possible.
Community
See what we've got going on
It's happened to the best of us: You're shopping at your local store. You make your way through the produce section, but can't seem to find that perfect peach or […]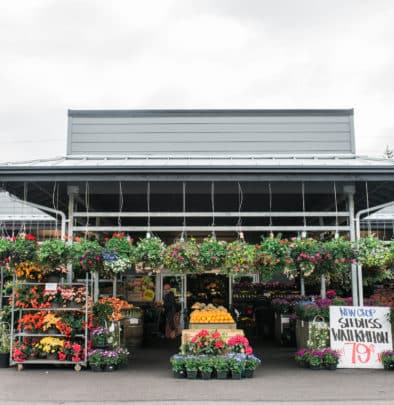 If you're native to the Pacific Northwest, the name H&L Produce may ring a bell. H&L Produce started as a roadside produce stand around 25 years ago. It was notorious […]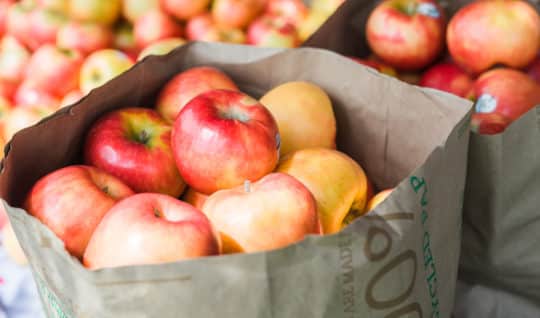 If you've ever asked yourself: "How can I save money at a produce stand near me?" you are in luck. Tacoma Boys and H&L Produce is more than you could hope for.
Breaking away from processed and packed foods and switching to local fruits and vegetables is a healthy choice. Contrary to popular belief, it doesn't have to cost more to make this change. There are plenty of ways to invest in fresh, local produce at low prices.
Tacoma Boys and H&L Produce offer the freshness and quality of a produce stand with the convenience of a 24-hour store.
We make it as easy as possible for you and your family to eat healthy. Follow these tips and you will never have to ask "How can I save money at a produce stand near me?" again!
Think "Local Produce Stand Near Me" Instead of Big Chains
There are local produce stands and local farmer's markets all around you. During most of the year, that is. Living in the Pacific Northwest means that we have to do our shopping indoors once Fall and Winter roll around.
Every year, local stands become more and more popular. Many people have been making the switch to shopping locally for their produce. Shopping for local produce is a great way to find some amazing deals that you would never be able to find in a larger chain grocery store.
Buy According to the Season
When you purchase produce that's in-season, you will find that it's more affordable. You'll also find that it often tastes better; because that particular item was picked and sold at its peak. An added health benefit to eating fruit in season is that it often contains more nutrients than the same product in the off-season.
Expect to see deals and sales on in-season produce because of the quantity and quality produced.
Freeze / Preserve What You Don't Eat!
One sure way to save some money is to preserve your produce right after purchasing it. This is a great way to take advantage of in-season pricing! Buy what you can afford, eat what you need, then preserve or freeze the rest.
Freezing Produce
There are different methods that work well for each type of fruit or vegetable.
Some of the best fruits and vegetables for freezing are:
Kale
Corn
Berries
Peaches
Avocados
Think of this process as an investment. Plan ahead and bulk up/preserve what produce you use most.
Preserves
You may love some delicious jam on your toast in the morning, or pickles with your sandwich for lunch. At one time these tasty treats were a necessity! Long before refrigeration was accessible to the general public, cultures across the globe developed ways to preserve their produce, so that they would have nutritious, delicious food items through the winter.
There are many ways to pickle or preserve your fruits and vegetables. If you you'd like to experiment with the final product without going through the process, try some of our specialty canned items! We have an amazing selection that you will not find in any other store.
Produce Doesn't Have to be Perfect
Remember, you don't need perfect produce. Local farms and stands often mark down the produce that isn't the prettiest. Some people might call this "choosing seconds," but as long as it tastes good, a few bruises or discoloration still works for canning, eating raw or other recipes.
Truthfully, at Tacoma Boys and H&L Produce we are sticklers for quality. You may not find ugly produce at our markets but you'll still find the great deals. How is that possible?
We keep inventory rotating so the produce you take home is fresh and delicious every time. When specific fruits, vegetables, and even meats are in-season we put them on our Weekly Specials Flyer at a great price to make sure we sell out.
Remember this next time you see a deal on your favorite produce; they tend to go fast!
Choose a Different Lifestyle
So the next time you ask yourself, "Where's a produce stand near me," know that your local Tacoma Boys and H&L Produce are a great 24 hour option!
Hopefully, we can be a fresh, local resource for you. Our team gives the best customer service and we love to offer free samples!
Looking for ideas on what to cook with your newfound fresh produce? Check out these recipes for more tips on how to enjoy our produce and meats.
When it comes to making dinner for the family, there are two kinds of parents in the world. One is the super-organized type who plans the week's meals, grocery shops […]
Are you ready to make your life a little easier? You can cook healthy food without slaving the day away in your kitchen. Here are 4 easy weeknight dinners that are healthy and delicious.
#TacomaBoys
Follow @TacomaBoys on Instagram