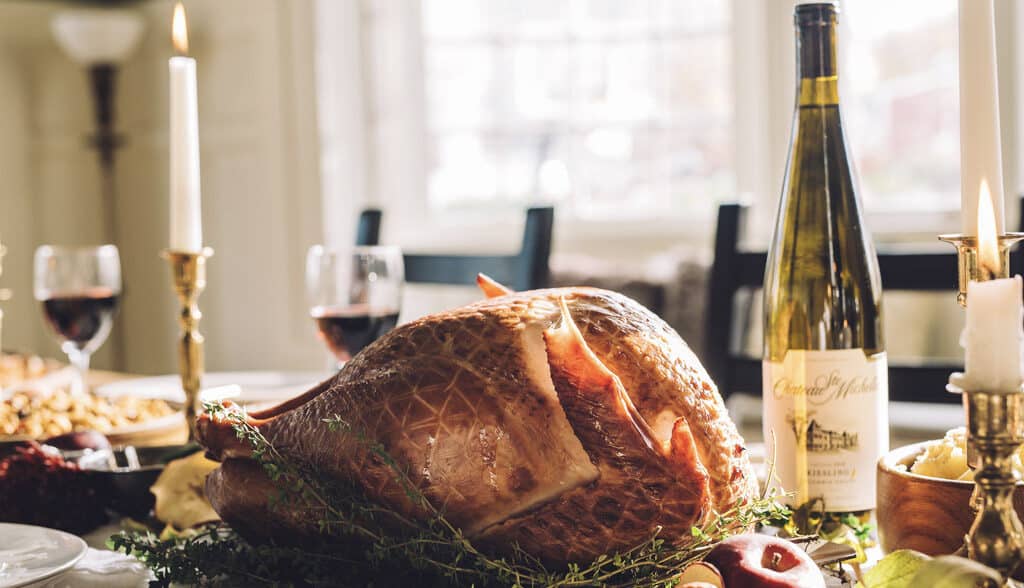 Tacoma Boys Thanksgiving Preparation and Success
Comments Off

on Tacoma Boys Thanksgiving Preparation and Success
Does the responsibility to create the perfect Thanksgiving meal fall on your shoulders this year? Don't blow it! 
No pressure, right? 
It's only one of the most-looked-forward to meals of the entire calendar year. It's not like Uncle Bob brings his stretchy pants to just any meal! Thank goodness for that at least!
Check out our seasonal turkey and standing rib roasts!
All kidding aside, the Thanksgiving meal is both an honor and tradition, and one you should look at as an awesome challenge. Bringing all the food and people together at just the right time so all flavors and textures are perfect is all up to you. And we know you can do it! Since our last article shared how our products and expertise can help make it the best Thanksgiving yet, we wanted to share some tips you can implement on the home front to make things a bit less stressful. 
9 Simple Tips
Here are 9 simple ways to ensure your feast is harmonious and enjoyable for each and every guest! 
See what can be made the night before – Many of your favorite dishes such as cranberry sauce, mashed potatoes, and the snack tray can be prepared the night before and placed in the refrigerator. Tacoma Boys and H&L Produce carry all of these items and more. Even if it's as simple as putting it in the serving bowl and putting it in the fridge, it'll save you time and energy when you really need it! And still taste great the next day.
Have a timeline of the day – Know when you'll do your shopping at Tacoma Boys or H&L Produce for the perfect ingredients. Then, when to begin cooking that fresh turkey you got from our meat department, when guests will arrive, and when the meal will be served. Clearly some things may happen to throw off this timeline slightly, but having an outline to go off of will keep your mind on the prize. This will also give you the foresight of when to keep the kitchen clear and when you'll need all hands on deck for table setting and enjoying the meal.Bonus tip: Schedule a break for a snack from that amazing charcuterie plate you made the night before – and if you have time, you can relax and catch up with newly arrived guests. If you're behind, you're pre-buying yourself time to catch up.
Delegate responsibilities –  There's plenty of work to go around! Obviously as the host, you'll want to leave the best impression possible and people seem to have fonder memories of the things they help create. Why not let your guests lend a helping hand. You'll need someone to slice any bread or scoop cranberry sauce into a nice glass bowl, clear and set the table, another to carve the turkey or slice that rib roast you got from our meat department, a person or two to round everyone up when it's time to eat, and a small army to help with the dishes! Having these tasks delegated can free up time and space in your mind and allow you to focus on delivering the best experience possible.

Share gratitude and appreciation –  If it's in the name of the holiday, you'd better do it! It's a day to give thanks for not only the people around you, but all the good times and lessons you've had throughout the year. We seldom take enough time to consider, celebrate, and reminisce about the past year, so use this time to the fullest. And at Tacoma Boys and H&L Produce, we also want to tell you Thank You for shopping and supporting your local stores in Lakewood, Puyallup and Tacoma.
Think big portions of a few dishes –  It's easy to see why you'd want to have every guest's favorite dish or hors d'oeuvres, but it's a ton of work! It's so much easier to make large quantities of a few recipes than it is to make moderate quantities of a bunch of recipes. Stick to the Thanksgiving staples and make them outstanding! We recommend mashed or roasted baby potatoes, green beans, bread, gravy and sliced colorful carrots. Easy and delicious!

Prepare your kitchen and its accessories – Taking simple steps like emptying the dishwasher and garbage cans the night before can really save time and wasted energy. You just know they're both going to full, maybe even more than once as you prepare the meal. So give future you a break and make one trip out to the trash the night before so you don't have to do it while there's hustle and bustle in your home. It's also a great idea to get those knives sharpened. They'll be put through their paces and you'll want to give your guests beautiful slices of turkey and not some hacked-up piece of meat! Lastly, get all the right pans, pots, and measuring cups ready and at your disposal for when you need them. There's nothing worse than rushing to find the tablespoon when you're trying to get things into the oven or onto the table!
Give the goodness away – Whether it's handing each guest some healthy portions on their way out, or donating the remaining food to someone in your neighborhood who's in need, part of what makes Thanksgiving so magical is spreading the good cheer around. Also, many places have volunteer opportunities. If your group wants to give back to the community, there are plenty of chances here in Tacoma, Puyallup and Lakewood.
Take notes – Christmas, and honestly next year's Thanksgiving are already just around the corner! What were big hits and what parts of the meal need to be substituted next go round? If you're looking for good ideas on Thanksgiving staples, stop by one of our 3 locations and ask someone on our knowledgeable staff for some recommendations.


Don't miss the decorations – From fall leaves to apples or dried fruits, decor is a big part of the experience of Thanksgiving. Dried fruit is one of our favorite ways to decorate and brings color to your Thanksgiving table. Just slice and bake, let cool and spread around your table for an extra flair!Lastly, let's remember what Thanksgiving is all about. Gathering with family around great food is the goal. Yes, the food should be wonderful and delicious, but it's truly about getting together with those closest to you and sharing in the warmth and togetherness of the season.Happy Thanksgiving!