Tacoma Boys' Back to School Meal Prepping Tips + Tricks
Comments Off

on Tacoma Boys' Back to School Meal Prepping Tips + Tricks
Many people like meal prepping as it saves time and money and encourages home cooking and nutritious eating. Sometimes, it can be difficult to eat nourishing meals when there's little time to cook throughout the week. Whole foods and ingredients like lean protein, grains, and vegetables have to be prepared in some way to make them tasty and satisfying. And even if you enjoy cooking, meal prepping can be helpful for feeding busy families, especially as the new school year begins.
Why We Love Meal Prepping
Meal prepping is taking a few minutes or an hour at one time to prepare portions of or full meals to eat later. This includes chopping vegetables, marinated meat, and pre cooking starches like rice. Portioning snacks for later and whisking up salad dressings and sauces is helpful, too. And for those going back to school in college soon, meal prepping in this way can help you stick to a college budget. Basics like sandwiches, wraps, and pasta salad are great to prep ahead of time as a full meal. Or, prep some components of meals, like grains or potatoes, to add to fresh ingredients throughout the week.
Tacoma Boys recipes for Caprese Pesto Pasta Salad or Simple Greek Pasta Salad are a couple great meal prepping options. Same goes for sandwiches and wraps like Turkey Provolone Pinwheels — Just stop by the deli counter for Tacoma Boys Deli Sliced Smoked Turkey and Tillamook Deli Sliced Provolone Cheese!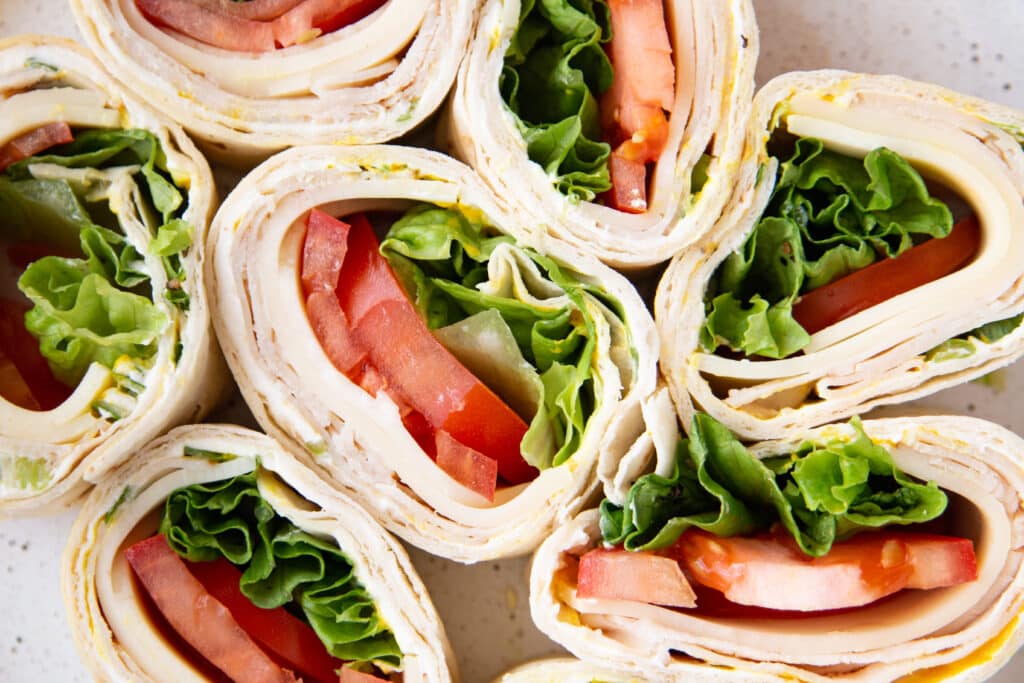 Meal Prep Snacks
Commonly an afterthought, preparing and planning snacks ahead of time can be an important part of meal prep, too. Grab-and-go snack packs and pre portioned ingredients might help you avoid buying fast food. And keeps you satisfied until your meal-prepped dinner is ready.
Back To School Lunch
Summer is just about over and it's time to get back to school! Lunch is easy when some of the ingredients are prepared and assembled the night or weekend before: Think pasta dishes, sandwiches, or stir frys with leftover veggies, meat, and cooked Field Day Organic Basmati White Rice. School lunch doesn't have to be fancy and can instead consist of a few snacks in a lunchbox, too. And for college students who spend all day on campus, getting back to school means adjusting with meals and snacks to keep you going all day.
College Budget-Friendly Meals & Snacks
Meal prep can be especially helpful for adults in school who have a busy schedule with jobs sometimes too. It can help save money at a time when every dollar needs to be stretched. And quick meals are often necessary between classes and on deadline. A few examples of college-friendly meal prep includes:
Keep snacks on hand: Like Boars Head Traditional Hummus with seasonal veggies, and cheap fruit like bananas and apples. For more college student meal prep recipe ideas, check out Simply Life by Bri.
Meal Prep Tips
As the practice is now quite popular, there are so many different food blogs sources for meal prep tips on the internet! Many recipes can be meal-prepped and anything that you do ahead of time will help in the long run. All you need is basics like fresh seasonal produce from Tacoma Boys, hearty protein, and pantry staples including seasonings. Then, the recipes you can enjoy throughout the week will be a breeze to assemble. You can even prepare a whole week's worth of meals and keep it on standby for the family. It's nice to have variety throughout the week when it comes to flavorful dinners and satisfying snacks.
To get started, take a look at these meal prep tips:
Avoid food waste by preparing only what you know you'll eat: Sometimes events and things come up during the week. If you're over excited with many recipes to start, some of it might go to waste.
Prepare individual parts to mix and match later: Roast chicken and tomatoes to eat with pasta as well as with lettuce and dressing in a salad. This maintains variety in your diet with little effort.
Keep the pantry and freezer stocked with basics like rice, tomato sauce, frozen vegetables, and more: To make assembling even easier on the day of.
Prep Breakfast, Too!
Tacoma Boys recipe for Freezer Friendly Breakfast Burritos are perfect for the school year and busy workweeks. Breakfast can be meal prepped in many ways, from overnight oats, to hot breakfast like eggs too. Try Tacoma Boys recipes for Spring Vegetable Frittata or Cheesy Vegetable Quiche that can be cooked once and reheated later. Stop by Tacoma Boys for fresh ingredients as well as kitchen staples to keep on hand for your easy meal prep. To stay up to date on insider deals and specials, sign up for Tacoma Boys' text list. Just text (253) 246-1661 to tell Paul you want to be on the list!