Hard apple cider is a cold and slightly sweet bubbly beverage: The alcoholic drink is growing in popularity and availability all over the state, country, and world! Washington-produced cider is especially popular because of our state's prolific apple trees and orchards. As more people become cider fans, it's even easier to find different kinds of cider to enjoy and places to enjoy it — Cideries are popping up more and more as destinations to produce and taste cider, similar to wineries or breweries. They may also be referred to as a cider house or taproom. Some cider houses serve several different craft ciders from different producers right on tap. "Flights" of cider at such places are a great way to taste a few different kinds to see what you like!
All About Hard Apple Cider
Crisp and refreshing hard apple cider is the perfect accompaniment to Washington summers. It's a great way to enjoy the apples of the Pacific Northwest, where the growing regions are rich and the apple trees abundant. Some apple orchards are especially grown for cider-pressing apples. Like wineries with vineyards, some cideries have their own orchards for growing apples to press into juice for hard cider; Meanwhile, some cideries buy apples elsewhere to press them into cider. Since cider is simply fermented apple juice, it can be made anywhere! There can be as many hard apple cider varieties as there are varieties of apples: Some can also be a mix of many types of apples and other fruits or flavorings.
At Tacoma Boys, you'll find a wide range of different varieties of dry, sweet, flavored cider, and more!
Dry Versus Sweet Cider
When shopping for hard apple cider, it's common to see "dry," "semi-sweet" or "semi-dry," and "sweet," labels. This refers to the amount of residual sugars and therefore sweetness remaining in the cider. The less residual sugar, the less sweet the cider will be. "Dry" ciders tend to be less sweet than a bite into a standard apple, whereas "sweet" ciders may taste a touch sweeter. Dry ciders may taste a bit like hopps and alcohol fermentation in general.
Flavored and Infused Cider
Several ciders are infused and made with other fruits or herbs for an added complex flavor and color. It's common to see berries in ciders produced in Washington because both apples and berries grow so well here. Some examples of flavored or infused ciders you'll find at Tacoma Boys include Locust Honey Pear, Schilling Grapefruit, One Tree Huckleberry, and Tieton Cranberry Cider. Some craft cider can be made with all pears and no apples! These are generally referred to as a "perry" and tend to be sweeter than a hard apple cider— But many pear ciders are made with a mix of both pears and apples.
Varietal Cider
Heirloom apples, imperial apples, honeycrisp apples, cosmic crisp apples… These are a few of the apple varieties that are used to make hard apple cider. A single varietal cider means it was made specially with only one type of apple— Unlike other ciders that are produced with a variety of pressed apples, single varietal ciders have a very distinct apple taste.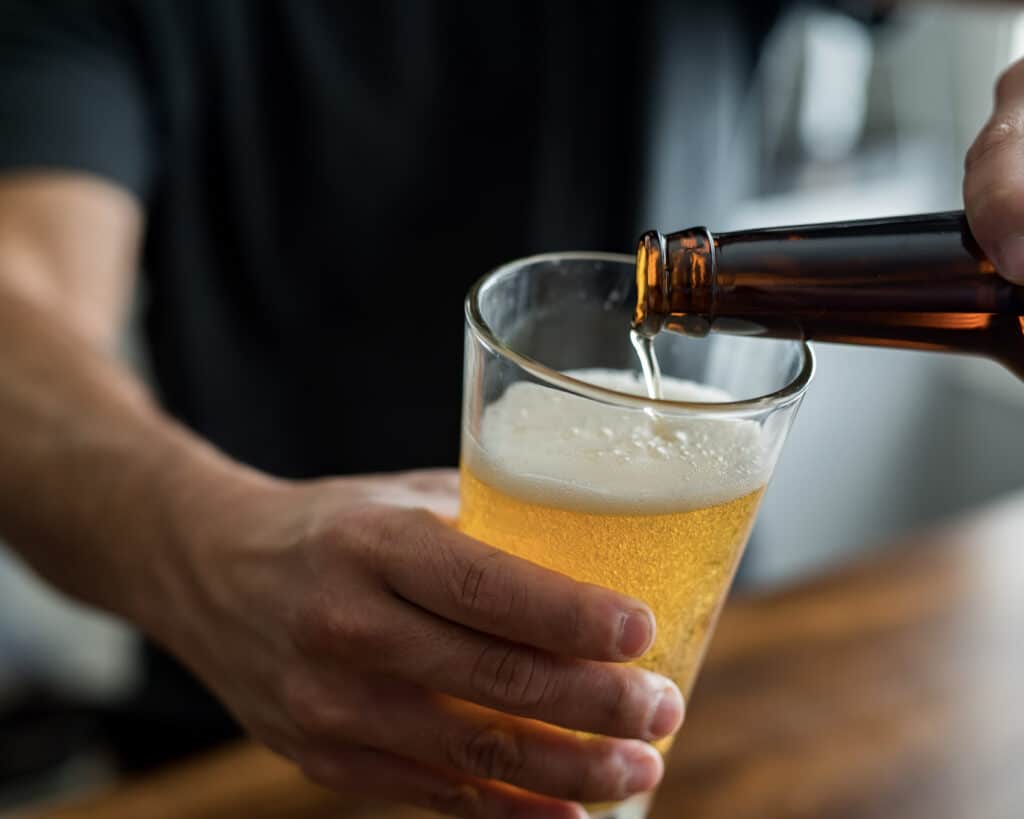 Pacific Northwest Cider
It's easy to get your hands on Pacific Northwest cider locally and at Tacoma Boys. Craft cider is very popular in the United Kingdom and is known as the largest cider-producing country in Europe. But here in the Pacific Northwest, there's a ton of darn good cider available to enjoy! While the taste depends on the cider's tannins, acidity, and effervescence, most craft ciders have a similar overall apple taste.
If you're not familiar hard apple cider, we recommend trying a Pacific Northwest cider like one of these brands available at Tacoma Boys:
Incline Cider (Tacoma, Washington)
Tieton Cider Works (Yakima, Washington)
2 Towns Ciderhouse (Corvallis, Oregon)
Finnriver Cider (Chimacum, Washington)
AVID Cider Co. (Bend, Oregon)
Snowdrift Cider Co. (Wenatchee, Washington)
Dragon's Head Cider (Vashon, Washington)
Bauman's Cider Company (Gervais, Oregon)
Easy Cider Cocktails to Make at Home
While drinking cider on its own is great, it's easy to make cider cocktails to sip on, too! Cider's sparkly nature and deep flavor makes it a great base to cider drinks and cocktails. Cider should be enjoyed at a temperature similar to that of white wine. This means slightly warmer than the temperature of your refrigerator: It's generally recommended to let the cider sit at room temperature for a few minutes before drinking. This best releases the cider's aroma and apple flavor. Next, think of a fruit juice, herb, or other flavoring that would work well with your cider of choice. This recipe for a Hard Cider Moscow Mule by Joyful Healthy Eats is a great example of a tasty cider cocktail! It's easy to enjoy a cool glass of cider or cider cocktail alongside your favorite summer meal, like a Grilled Corn & Zucchini Salad with Goat Cheese.
Or, try our recipe for Rosemary Rosé Grapefruit Cider Cocktails:
Ingredients – makes two
One 12 oz can Two Towns Two Thorns Raspberry Rosé Cider
1 cup Santa Cruz Organics Grapefruit Juice
2 sprigs fresh rosemary, plus more for garnish
1 grapefruit, sliced into wheels, for garnish
Directions
In a cocktail shaker, muddle together the grapefruit juice and fresh rosemary sprigs, bruising the leaves with the muddler to release the aroma.
Fill the cocktail shaker with ice and shake vigorously for 30 seconds. Fill two serving glasses with ice.
Pour the grapefruit rosemary mixture into the two serving glasses (through the cocktail shaker strainer). Top each with half of the can of the raspberry rose cider.
Stir, garnish with extra rosemary and grapefruit wheels, and enjoy!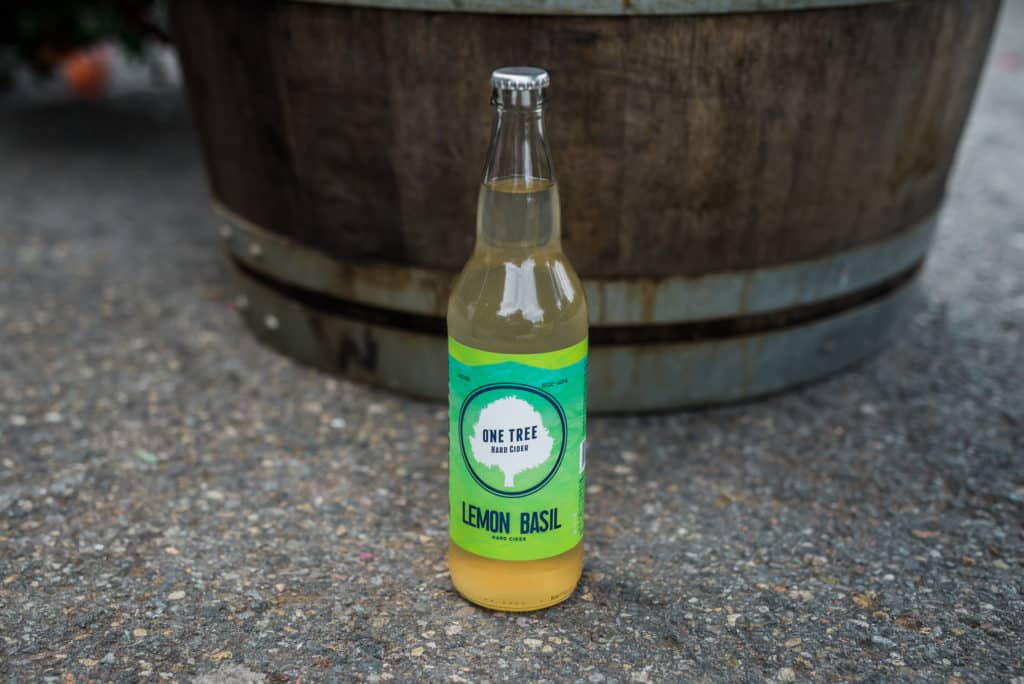 Come On In
When you're ready to get your cider drinking started, come on in to Tacoma Boys to check it out! You'll find a variety of craft cider next to the beer and wine. And to stay up to date on insider deals and specials, sign up for Tacoma Boys' text list. Just text (253) 246-1661 to tell Paul you want to be on the list!