An Easy Breakfast: 10 Ways to Make Gourmet Toast
Comments Off

on An Easy Breakfast: 10 Ways to Make Gourmet Toast
Gourmet toast is an easy but flavorful snack or breakfast that can be customized in so many ways! All you need is a base of crusty bread and something to spread it on to start your gourmet toast. Then, toppings like fruit, vegetables, and pantry staples are like a cherry on top. A snack as simple as peanut butter toast can be so tasty, satisfying, and comforting! But gourmet toasts by way of avocado, ricotta, hummus, and more are popular for good reason.
Make Your Own Gourmet Toast
Loaded gourmet toasts, like an open faced sandwich, can be simple or creative and helps satisfy hunger in no time. A single slice of bread transforms into a filling snack or side for breakfast in just a few steps. Use any sauce or spread as the base and mix and match with several different toppings.
Once super trendy and known for being versatile and filling, avocado toast is a great example of gourmet toast. It can be dressed up with red pepper flakes, everything seasoning, feta cheese, and even a fried egg! For different ideas on how to spruce up avocado toast your way, check out this post by What's Gaby Cooking.
Tacoma Boys offers a variety of gluten free and traditional bread for your toast making needs. Gourmet toast can be vegan and gluten free thanks to varieties like Schar Gluten Free Sourdough and Against the Grain Gluten Free Baguette.
Part of a Balanced Breakfast
Start with loaded toast featuring fruit and veggies and go from there to build a balanced breakfast! A little bit of fiber and carbs from the bread plus protein and fat from the spread (like nut butter or avocado) is a great jumping off point for breakfast. If you load up your gourmet toast enough, it can even be filling enough for your whole breakfast! Just be sure to incorporate fruit or veggies for a fresh and nutritious edge. And mix and match with toppings like these and more:
Morton and Bassett Everything Sprinkle Seasoning
Spitz Salted Sunflower Seeds
LR Rice Local Northwest Honey
Fresh herbs like dill, chives, basil, and cilantro
Fried or soft boiled egg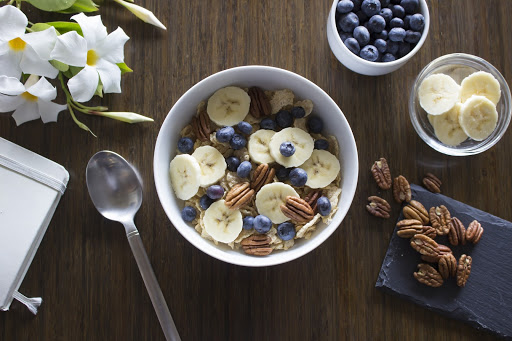 Toast Recipes
Breakfast toast recipes can be super simple or ultimately creative! Toast with any sauce or spread as a base is mixed and matched with a variety of toppings for nutrients, flavor, and texture. Think fresh or prepared fruit or veggies, protein like shredded chicken or eggs, and crunchy or soft toppings like chickpeas or cheese.
Read on for 10 ideas for gourmet toasts with spreads and toppings to mix and match!
1. Nut Butter & Banana
Grab your favorite nut butter like CBs Nuts Peanut Butter and even finish it off with some granola like Cascadian Farm Organic Granola! This classic toast can easily be customized and elevated with different types of butter and toppings.
2. Hummus & Mushrooms
Boar's Head Everything Bagel Hummus spread on top of toast and topped with fresh baked mushrooms sounds delicious! Or, lightly saute the mushrooms with butter and herbs for extra flavor.
3. Ricotta & Roasted Red Peppers
Top your trendy ricotta toast with Napoleon Fire Roasted Red Peppers and even some quick pickled red onions for a savory gourmet toast.
4. Pesto & Crispy Chickpeas
Check out this recipe for easy crispy chickpeas to top on toast spread with basil pesto. You can use any seasoning for the chickpeas, like Tacoma Boys Cattlemen's Ranch Seasoning for a kick.
5. Avocado & Feta Cheese
There are dozens of ways to make avocado toast and hundreds of recipes available online! For a creamy loaded toast with a salty egg, try topping it with Athenos Crumbled Feta Cheese.
6. Tzatziki With Cucumbers & Tomatoes
Premade Boar's Head Tzatziki would taste great on toast with toppings like fresh chopped cucumbers and tomatoes. For an extra tasty bite, top it with Napoleon Organic Nonpareil Capers too.
7. Cream Cheese or Goat Cheese & Berries
Spread some traditional cream cheese or creamy goat cheese on some toast and top it with seasonal berries. For an extra topping, try a drizzle of honey and sprinkle of cinnamon!
8. Refried Beans With Salsa and Egg
Slap some refried beans on a piece of toast with a spoonful of Tacoma Boys Mild Salsa. Then, finish with an egg made your way, huevos rancheros style.
9. Nutella With Sliced Apple
All you need is a granny smith, Justin's Hazelnut Spread, and your favorite bread to get going on this sweet gourmet toast!
10. Yogurt Custard Toast With Nuts
Trendy and popular on social media like TikTok, custard toast like this one is a fun and different way to prepare toast.
For more ideas and inspiration for easy breakfast recipes, check out our blog here. And browse our recipes for finds like Dried Berry Granola, Freezer Friendly Breakfast Burritos, Carrot Cake Muffins, and more! To stay up to date on insider deals and specials, sign up for Tacoma Boys' text list. Just text (253) 246-1661 to tell Paul you want to be on the list!