What's the Cheapest Fruit to Buy Year-Round?
Comments Off

on What's the Cheapest Fruit to Buy Year-Round?
Sometimes it's hard to know what's cheapest fruit available. Unfortunately, this sometimes turns into not buying any fruit at all. While understandable, this is a mistake. So often we eat more than we should, as our body hungers for nutrition. By eating the right foods, we can end up eating less and actually spending less in the long run.
Eat Well Feel Well
We all know that we need to eat more fruits and vegetables. We are told repeatedly that a plant-based diet reduces our risk of disease. Everything from cardiovascular disease to diabetes to cancer is affected by what we eat. In recent years, more and more people have developed type 2 diabetes as a result of their poor diets and now, diabetes affects millions of individuals each year. When a patient develops diabetes, they have to change every aspect of their daily routines. From checking insulin levels to what analysing what food they consume. There is still a variety of food for diabetic patient available and anyone with diabetes can still eat delicious, tasty food, it just takes a little more thought and planning.
The USDA recommends daily servings of 2.5 to 3 cups of vegetables and 2 cups of fruit for young adults. Statistics show that only 1 in 10 adults are meeting these goals.
Why is that?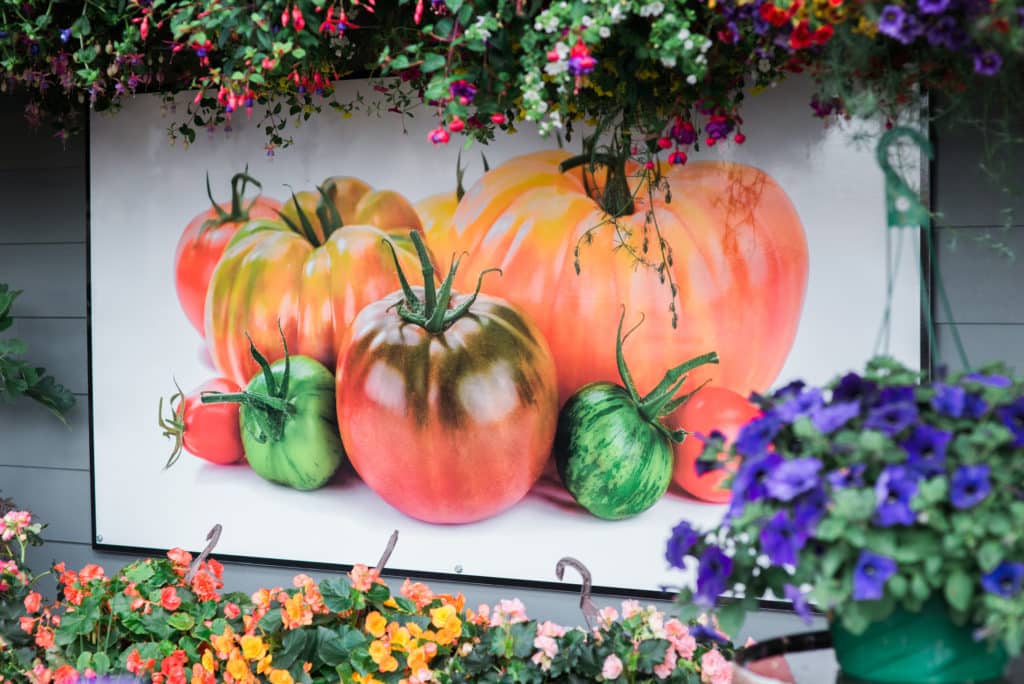 Save Money by Eating the Cheapest Fruit!
Many people assume a healthy diet is too expensive. In particular, fresh fruit appears to be out-of-reach. However, eating a healthy diet is cheaper than you may think. In fact, a number of different low-cost fruits are available year-round.
In this article, we explore some ways to save money while eating the cheapest fruit all year long. Let's go!
Shop for Local Produce
One great way to find the cheapest produce is, obviously, to buy what is local and in season! Not only are you supporting your regional economy, but you are diversifying your diet, and fulfilling the USDA's recommended daily allowance for fruits!
Start a Tradition
A tradition to start, if you haven't already, is to can all of that amazing local produce!
Check with your local provider and see about purchasing in bulk for less. Spend a day or afternoon canning those fruits as jams, jellies or spreads to enjoy all year round!
This can be a great activity to help friends and family to connect.
Not enough time to can? Consider freezing those bulk fruits instead!

Cheapest Fresh Fruits Year Round
While it is always great to eat locally sourced fruits and vegetables, modern society has amazing access to inexpensive fruit all year-round.
Let's look at five inexpensive fruits that are available year-round. Making these a part of your regular diet can help you meet the recommended daily allowance for fruit, without breaking the bank
1. Grapes
Both red and green grapes are available year-round. They are inexpensive and heart-healthy!
Grapes are delicious, make for a great quick snack and have a number of health benefits.
Grapes are shown to:
Help control blood pressure
Reduce cholesterol
Ease inflammation from oxidative stress
Improve blood circulation
Protect the vascular system
They're easy to enjoy too! You can slice a few into a salad, put some in your child's lunchbox, or set them out as a snack. Looking for a delicious summer popsicle alternative? Toss a bag of grapes in the freezer. They are fun and delicious to eat frozen as well.
2. Melons
Melons include watermelon, cantaloupe, and honeydew. You'll find at least one available during any time of the year. All three are among the cheapest fruit and are a great addition to any platter or meal.
A slice of melon is hydrating and refreshing. Melons can be eaten in cubes, as slices, or in smoothies. Watermelon popsicles are a delicious and fun activity for the kiddos!
Watermelons are packed with vitamins and antioxidants, including the powerful antioxidant lycopene. Cantaloupe and honeydew melons are also loaded with nutrients and are low in calories, which makes them an ideal weight-loss food.
Make sure to subscribe and stay posted to Tacoma Boys' Facebook and Instagram pages for when we get our temptation melons in each year. Temptation melons — also known as orange flesh melons — are a cross between honeydew and cantaloupe. They are rich in vitamin C and a fun summer treat to look forward to
3. Apples
You can find at least one variety of apple available year-round. Apples can be pretty inexpensive, especially in the Pacific Northwest, which is known for it's bounty of apple orchards.
Because apples are high in fiber, they help control blood sugar levels and promote weight loss. They are also shown to reduce the risk of cancer, diabetes, and asthma.
Additionally, eating apples can help to clean teeth and fight bad breath. The fibrous content of an apple cleans teeth by working like a toothbrush and scrubbing away plaque from teeth, removing any food debris. As any Dentist in San Ramon will agree, eating foods that promote good oral health is fundamental.
There are many fun ways to enjoy apples. They can, of course, be eaten whole or sliced as a snack. You chop them up and add them to a salad or oatmeal, and even dip them in caramel for a less-healthy treat. Be sure to leave the skin on an apple, since it is full of the mouth-healthy fiber that helps keep teeth and gums clean.
Something fun for the family is to make and can your own apple sauce or apple butter! Also, Try making and freezing apply pie filling for quick and delicious pies all year-round!
Looking for something a little more filling? Try pairing apple slices with cheese or peanut butter for added protein.
4. Bananas
Bananas are an inexpensive and portable fruit, and great for a quick energy snack. You can eat them on their own, sliced into cereal, baked into treats or blended in a delicious and healthy beverage.
Bananas pair well with yogurt, which is why you find them so often blended into smoothies. They are also a key ingredient in many popular desserts.
Bananas are known for their high potassium levels. They also contain significant amounts of manganese, vitamin C, vitamin B6, and fiber. Because of this, they help with weight-loss and also provide protection against diabetes.
Click for a great Banana Bread Recipe.
5. Oranges
No "cheapest fruit" list would be complete without mentioning the orange. Whether it's a Valencia, navel, blood orange, tangerine or clementine, there's always one variety available at your supermarket year-round.
Oranges are a nutrient powerhouse. Known for their high vitamin C content, they also contain:
Fiber
Antioxidants
B vitamins
Calcium
Potassium
Enjoy them on their own, in a salad, or blended into a smoothie. Beverages being mentioned, we cannot forget to mention the opportunity to make your own juice at home! Freshly squeezed orange juice is such a treat whether hand squeezed or with a home-juicer.

Click for any easy way to make orange juice at home!

Fruit on The Shopping List
There you have it!
Now you are set to keep your eyes open for some of the healthiest and cheapest fruit out there.
From apples and oranges to melons, grapes and bananas, these fruits will help you meet your recommended daily allowance and stay healthy!
Tacoma Boys Markets and H&L Produce offer the best variety of high-quality fruit.
Come on in and check out our fresh and affordable produce! Feel free to ask for a sample from one of our amazing employees. We are glad to answer questions and serve your needs!
Feel free to contact us today. We would love to hear from you!