Christmas Morning Peppermint Mocha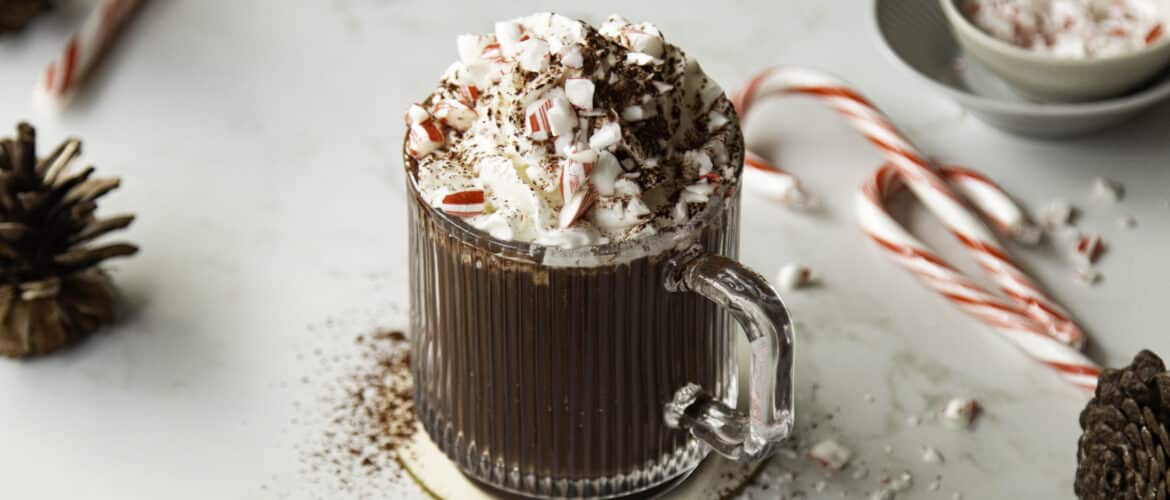 Peppermint mochas can be made in just a few minutes with a handful of ingredients! Peppermint and vanilla extracts bring the flavor along with cocoa powder and maple syrup for sweetness.
You can even use decaf espresso for a nighttime treat.
Ingredients
2 shots freshly pulled espresso
2 tbsp Stonewall Kitchen Maine Maple Syrup
1 tbsp cocoa powder
⅛ tsp peppermint extract
¼ tsp Simply Organic Pure Vanilla Extract
¾ cup milk of choice, steamed
Cabot Whipped Cream, to top
Crushed candy canes, to top
Directions
Heat all Ingredients

Add all ingredients except the whipped cream and candy cane to a small saucepan over medium low heat. Stir to combine and bring to a low simmer. Once simmering, remove from heat.

Serve & Enjoy!

Pour into a serving glass and top with whipped cream and crushed candy canes if desired!