Candy Cane Caprese Salad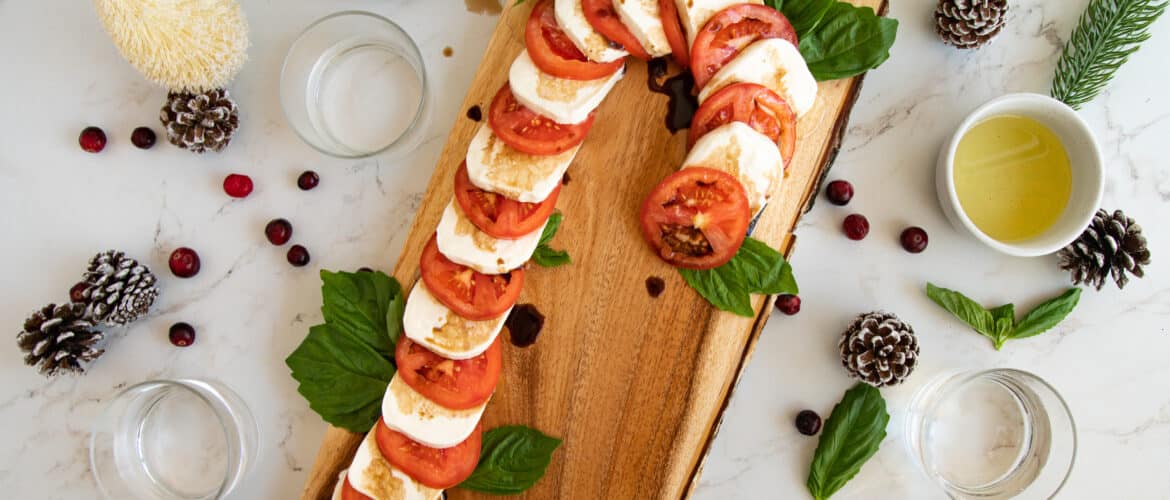 This festive caprese salad is so fun for an appetizer or side dish! Try it on a bed of lettuce for extra crunch, and don't forget that drizzle of oil and balsamic vinegar!
And it's as easy as can be to assemble the tomatoes and mozzarella into a huge candy cane!
Ingredients
12 oz Sliced Belgioioso Fresh Mozzarella 
2 big tomatoes, sliced
Fresh basil, to serve
Napoleon Extra Virgin Olive Oil, to serve
Stonewall Kitchen Aged Balsamic Vinegar, to serve
Maldon flaky sea salt, to serve
Directions
Assemble The Candy Cane

Assemble your candy cane, alternating with slices of mozzarella and tomatoes.

Garnish & Enjoy!

Garnish with fresh basil, extra virgin olive oil, balsamic vinegar, and flaky sea salt. Enjoy immediately on its own or on a bed of fresh salad greens!