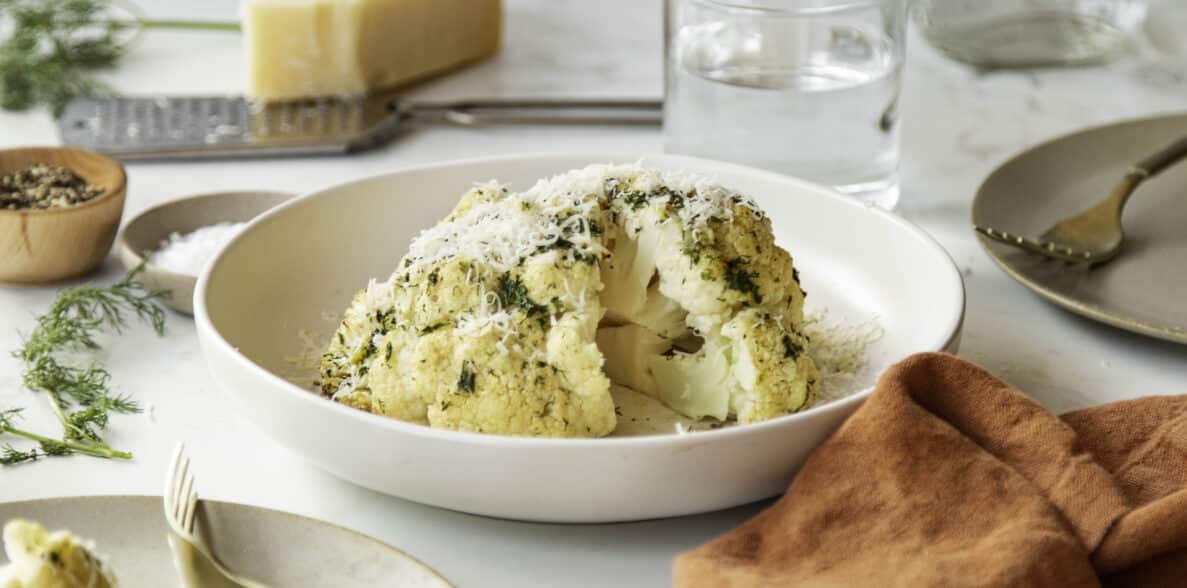 Fresh and Healthy Side Dishes to Add to Your Menu This Spring
Comments Off

on Fresh and Healthy Side Dishes to Add to Your Menu This Spring
The opportunity to cook is around every corner and healthy side dishes are one of the easiest to whip up! Side dishes can be super easy to cook because they are small and usually require just a couple ingredients. From potatoes, to salads, to flavorful grains, there are many ways to enjoy a variety of dishes with each meal. And when it comes to spring vegetables, the Pacific Northwest has plenty to choose from. This spring, try experimenting with new ideas for sides and starters to add more excitement and nutrients to your meals at every opportunity.
Healthy Side Dishes for Your Plate
As the weather warms and the sun peeks out just a little, many people will feel inspired to cook more healthy side dishes for every meal. Side dishes add more flavor and texture and round out the plate so you're satisfied with every bite. This might be a simple roasted or steamed vegetable, seasoned rice, or creamy mashed potato. Or, you can get more creative with side dish recipes like fried zucchini, grilled artichokes, or parmesan risotto. 
These dishes can vary in difficulty and prep but all should be nutritious and delicious. Depending on how adventurous you're feeling, consider some of these healthy side dishes that are simple or require just a little bit more time and energy:
Fresh Spring Recipe Ideas
Experimenting with different spring recipe ideas can be fresh and flavorful – Spring has sprung and so has the cooking bug! Big salads or veggie loaded pastas are a couple popular spring favorites. And when it comes to whipping up a full meal including those side dishes, there are many different ways to go. A big bowl of pasta loaded with vegetables and protein can be a meal on its own. Or, pair together a couple sides with a main entree like you might for a celebratory Easter dinner. Get inspired for breakfast, lunch, or dinner!
Breakfast and Brunch
Brunch is another great time to incorporate side dishes into your cooking. This means more nutrients and variety to each meal. Build your brunch spread with spring recipe ideas like these from Tacoma Boys:
Seasonal Vegetables, Herbs, and Fruits
Springtime side dishes mean seasonal vegetables are almost always a must. Plus, this is a time of year when lots of different herbs are in season. Herbs pack a ton of flavor into any recipe and provide their own nutrients alongside vegetables, protein, and whole grains. If you're looking to cultivate your own produce, herbs are a good place to begin. Get started with an herb garden with tips and tricks from Tacoma Boys here.
There are plenty of seasonal vegetables, herbs, and fruits to enjoy this spring. As we move further into the warmth of summer, there will be even more! For now, keep an eye out for these seasonal vegetables and more at Tacoma Boys and local farmers markets:
Artichokes
Snap peas, snow peas, and green peas
Arugula and other salad greens
Herbs like chives, dill, mint, basil, and oregano
Asparagus
Radishes
Asparagus is one of the main spring vegetables recognized and utilized here in the Pacific Northwest. It grows abundantly throughout the region and is full of nutrients and delicious flavor. From local and regional farms, vegetables like asparagus and peas are also easy to cook.
Try Shaved Asparagus!
Some vegetables like asparagus and zucchini are more often than not served cooked but can actually be enjoyed raw too. It's best to thinly slice or shave these vegetables, which yield a nice crunch and freshness to the dishes in which they are used. Shaved asparagus is tasty and fun served in a salad or as a topping to avocado toast. Trim the asparagus, then use a vegetable peeler or mandoline to shave the asparagus into wispy strands. Add to mixed greens and dress like a salad or enjoy another way as desired!
Tacoma Boys has a rotating selection of fresh seasonal produce all year round. Plus specialty food items like hot sauce and cheese, fresh meat and seafood, and more – You'll find everything you need for a satisfying meal at your local Tacoma Boys. To stay up to date on insider deals and specials, sign up for Tacoma Boys' text list. Just text (253) 246-1661 to tell Paul you want to be on the list!