Celebrating National Corn on the Cob Day
Comments Off

on Celebrating National Corn on the Cob Day
Just in time for summer, National Corn on the Cob Day is coming up on June 11! Corn grows abundant and tall here in the Pacific Northwest. It's usually ready for harvest and all over picnic tables and backyard barbecues throughout the warm summer months. Since corn on the cob is so easy to cook and versatile for many different dishes, why not take a whole day to celebrate the delicious local vegetable?! Tacoma Boys offers a variety of corn on the cob that you can easily cook up and savor with the fresh flavors of summer.
We Love Corn on the Cob
There's nothing quite like the fresh, sweet taste of freshly cooked corn on the cob. Those flavors are nicely coaxed out of the hearty vegetable when grilled or roasted over a fire. There are a few ways to cook corn on the cob including boiling, too. But during the summer months when the freshly harvested corn is abundant and the warm weather calls for outdoor dinner, it's tempting to fire up the grill! Grilled corn on the cob is one of the easiest and convenient ways to enjoy it. Just throw on a couple pats of butter and get munching. Or, cut off the nicely charred corn kernels to use in a corn recipe (read on for some examples).
If you're not familiar with how to make simple grilled corn on the cob, check out this recipe:
Easy Grilled Corn on the Cob Recipe
Ingredients – makes 4 cobs
4 cobs Tacoma Boys Sweet Corn, husked
¼ cup Bragg Organic Extra Virgin Olive Oil
Salt and pepper to taste
Kerrygold Pure Irish Butter, to serve
Directions
Heat the grill to medium-high heat, about 450 degrees.
Drizzle each corn cob with about 1 tablespoon of olive oil, spreading the oil evenly. Season with salt and pepper.
Place the corn on the hot grill and close the lid. Grill the corn for about 3 minutes per side, until nicely browned and charred in some spots, about 12 minutes total.
Remove from the grill and let cool for 2-3 minutes before serving with the butter spread on top. Or, let cool before cutting the kernels off to use in another recipe.
Local Summer Vegetables
Tacoma Boys always boasts a wide selection of local, seasonal produce like summer vegetables! Especially during the peak growing season of summer, you can find fresh fruit and vegetables that were grown in Washington and all over the Pacific Northwest. There are so many fresh ingredients to cook with and savor. And when it comes to enjoying summer vegetables, corn is an easy pick of the patch. You may even know someone who is growing their own corn in their backyard garden.
Varieties like sweet corn are popular and commonly grown and harvested locally throughout the summer. But as we move further into the warm summer season, different vegetables are at their peak. Some other summer vegetables to look forward to in the Pacific Northwest include:
Zucchini and other summer squash
Variety of tomatoes
Radish
Arugula
Eggplant
Peppers like bell peppers and jalapenos
Spinach
And much more! Find these summer vegetables at your local Tacoma Boys and cook with the seasons.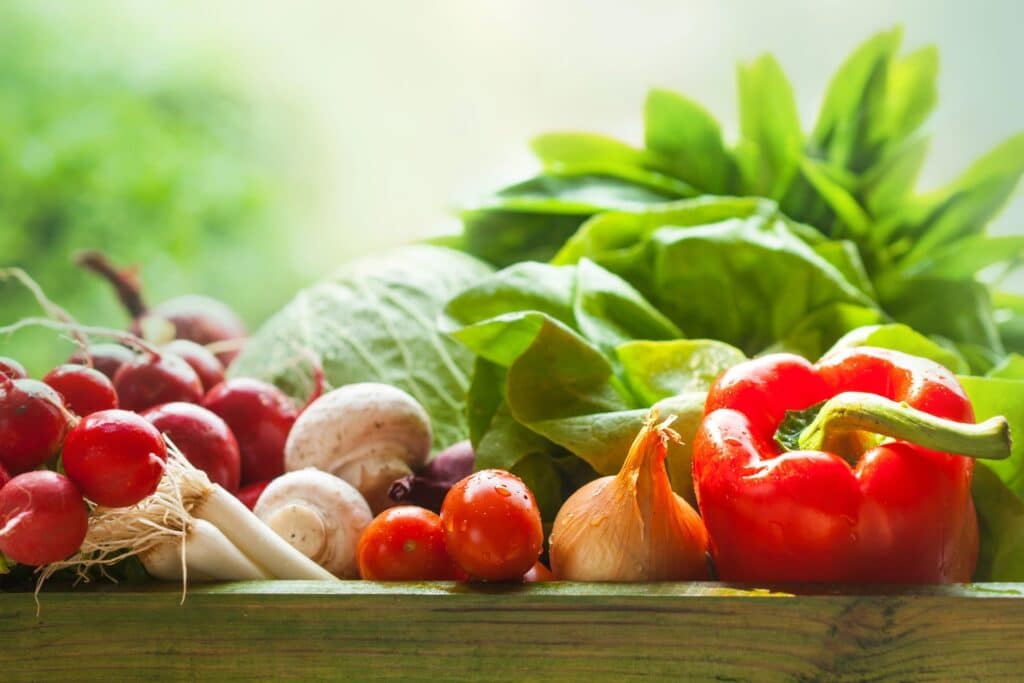 Corn Recipes to Try
While freshly grilled corn on the cob is delicious on its own, there are many different corn recipes to choose from. For National Corn on the Cob Day, we encourage you to get creative with new recipes and ideas! It's also convenient to eat because it is already portioned up and ready to be eaten bite-sized. You can sneak corn kernels into stir frys, soups, or even omelets or quesadillas for an extra dose of vegetables during the day. Try charred and grilled corn on top of salads, in quesadillas, and in homemade salsas. Tacoma Boys has a variety of our own corn recipes to consider, too:
These simple corn recipes highlight the freshness and tasty flavor of summer's sweet corn. Just grab some fresh fruit and Tacoma Boys Preformed Burger Patties and you'll be set for a delicious and festive afternoon barbecue! For some more ideas and recipes to inspire, check out these other corn recipes:
These recipes sound like the perfect foundation to a scrumptious backyard barbecue! When you're ready to grab ingredients for your next summer barbecue, Tacoma Boys has what you need to get cooking. That includes fresh summer produce like corn, zucchini, and tomatoes, plus meat and seafood from the butcher counter and plenty of pantry staples and seasonings! To stay up to date on insider deals and specials, sign up for Tacoma Boys' text list. Just text (253) 246-1661 to tell Paul you want to be on the list!