During the colder months, we tend to trade in the fresh fruits and vegetables we associate with summer for the rich, hearty meals of winter. Soups laden with browned meats and plump beans are a true staple of our winter diets. Even though summer has come and gone, there are still plenty of fresh vegetables available, some still growing and thriving in the garden despite the cold temperatures. These fruits and vegetables are rich with vitamins and nutrients to keep us healthy through the winter, so why not dish out the nutrients with a vitamin rich side dish using our winter recipe roundup? 
To make adding a vitamin packed side dish to your meal a cinch, we've gathered some of our favorite, simple fall vegetable, side dish recipes for you to try.
Leafy Greens & Brassicas
Many sturdier greens thrive in the garden through Pacific Northwest winters. Kale, swiss chard, and collard greens are among the sturdy greens that keep growing right on through the winter and are available fresh in our markets. 
Kale
Kale is rich in vitamins A, C, K, B vitamins, calcium, manganese, potassium, and magnesium. It's no wonder kale makes the short list for power packed veggies. It is also loaded with antioxidants that have anti-inflammatory effects. 
On the Menu:
Swiss Chard
Swiss Chard is packed with vitamins A and K. Just one cup fulfills your daily recommended intake of both vitamins.

On the Menu:
Brussel Sprouts
Brussel Sprouts are especially high in vitamins C and K. They are also one of the best plant sources of omega-3 fatty acids.
On the Menu:
Red Cabbage
The bright color of red cabbage comes from pigments called anthocyanins, which, in simple terms, translates to loads of antioxidants that promote a healthy immune system. Red cabbage is easy to add to a meal. Slice and use in the place of lettuce on your tacos, add to a green salad for extra color and nutrients, or mix it up in this delicious and fresh winter slaw.
On the Menu:
Winter Squashes
Pumpkins are not just for jack-o-lanterns, though we do love a skillfully carved toothy grin. Loaded with beta carotene, vitamin C and E, iron and folate, pumpkins and other winter squashes offer support for vision and promote immune health. 
Pumpkin
On the Menu:

Kabocha Squash
On the Menu: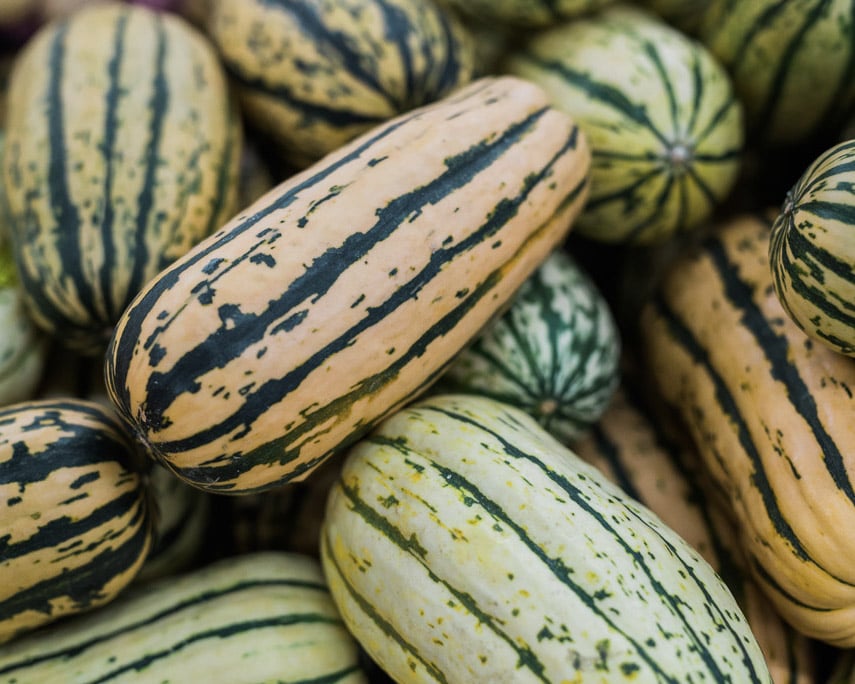 Delicata Squash
On the Menu:
Root Vegetables
High in fiber and in vitamins C and A, as well as potassium, root vegetables are an easy choice to add to your winter diet. Many root vegetables are excellent for longer storage, so you can stock up and be sure to have them on hand, when you get the craving.
Beets
On the Menu:
Carrots
On the Menu:
Parsnips
On the Menu:
Sweet Potatoes
On the Menu:
If you need even more inspiration to add a little vitamin goodness to your winter menus using fresh, local, seasonal ingredients, check out our Guide to Local Seasonal Eating or ask one of our amazing produce specialists what seasonal fruits and vegetables they particularly enjoy.