3 Easy Dinner Recipes That Are Still Delicious
There are a ton of easy dinner recipes out there to help you eat healthier and save money today. All it takes is some basic cooking knowledge and a few kitchen essentials.
Here are three easy dinner recipes along with a short list of kitchen essentials to help turn your kitchen into one of your favorite spots for dinner.
Chicken on Flatbread or in a Wrap
Cutting carbs is a popular choice these days, and yet we still need something to hold it all together. Flatbreads, tortillas and even lettuce leaves are a great lo-carb option.
Leftover chicken can be a quick source of protein for your evening meal. This delicious dinner can be made in a variety of ways, in a matter of minutes. Are you feeling a little more culinary? Feel free to step up your game and pick up some local, organic chicken on the way home. You can always cook much more than you need and freeze the rest for later.
Different ways to cook chicken.
Warm the chicken or keep it cold. Select what flavoring you are going for and season accordingly. Whether it's southwestern, southern, or curried — Tacoma Boys and H&L Produce have a number of specialty spices and cooking oils to make your meals amazing.
For BBQ or Teriyaki chicken, simply mix your meat with these sauces. You can either purchase sauce ahead of time or make your own specialty sauce.
Click for a great orange teriyaki recipe.
Next determine what gourmet cheese and/or veggies might go well on your flatbread or wrap. Sprouts, corn and greens can make for a fresh explosion of flavor. Looking for a meal that melts in your mouth? Try sautéing your onions or peppers ahead of time. This can provide some sweet, delicious flavor.  
You can use any number of tortilla or flatbread options. For a healthier twist, use a low carb tortilla or a wheat pita. You can even use leafy greens such as romaine lettuce or swiss chard to make a great "unwrapped" version. For a different take, try a cauliflower crust.
For a dose of good fats, use olive oil or avocado to the recipe.
Mediterranean Style Fried Rice
Fried rice is an easy meal. Whether you have access to a rice cooker, a pot with a lid or have some day-old rice that needs to be used up, it's a meal that most anyone can prepare! But what if you gave it a Greek twist for something new?
What makes Greek cuisine unique?
Heat a little oil on medium high in a skillet. Add ground beef for 4-5 minutes, until it's brown. Sauté with a few cloves of garlic and lemon zest for another minute. Squeeze juice from half a lemon over the meat after it's cooked through.
Heat another splash of oil in a clean skillet. Toss your cooked rice in the pan along with some cumin, coriander, and a dash of salt and pepper. Continue to stir occasionally, letting the rice begin to crisp around the edges.
Meanwhile, toss halved grape tomatoes and cubed cucumbers in a bowl with chopped scallions and the remaining juice from the other half of the lemon. Top with feta, salt, and pepper, to taste. Once mixed, fold in some chopped mint.
Once the rice is slightly crisped, stir your beef into the mixture and remove from the heat. Serve the tomato and cucumber salad over the rice and beef mixture.
You can even drizzle with tzatziki to give it a gyro-inspired finish.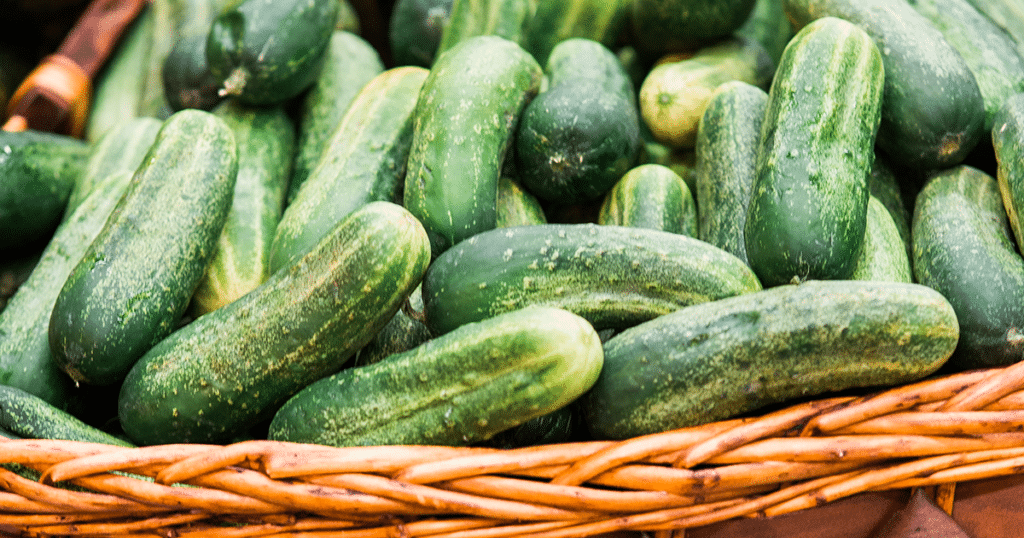 Southwest Salad
If you want a quick, simple salad that's full of flavor and packed with protein, this recipe can't be beat. The ingredients are healthy and effortless to put together.
Toss a large handful of mixed spring greens with your favorite fresh pico de gallo. You can make your own, but fresh pre-packaged pico de gallo from the deli section works just as well.
Thaw and drain 3/4ths of a cup of frozen corn and mix into the greens mixture. Then add drained and rinsed black beans, folding all of the ingredients together. Top with avocado slices and cilantro, and a dollop of sour cream or Greek yogurt.
Add your own favorite elements to this recipe, such as tortilla chips or quinoa. Spice it up with chopped jalapenos or your favorite hot sauce for a fresh and zippy salad that's healthy and flavorful. If you've not tried Tacoma Boys' line of salsa you are missing out! Pick some up today at your local Tacoma Boys or H&L Produce.

Quick and Easy Essentials
Half the battle of cooking quick and easy diner recipes is having the right ingredients and tools for the job. All too often we fill our kitchens with unnecessary clutter, when all we need are a few essentials for the job. Here is a quick run down of some items that will help make cooking a pleasure.
Oils are Essential
Make sure to keep some oils handy for cooking. Olive oil and vegetable oil are both essential for the modern kitchen. Olive oil carries its own flavor which is wonderful, but sometimes a flavorless oil like canola or safflower oil is necessary.
Click for some tips on how to cook with oil.
Spice up Your Mealtime
Every kitchen needs some salt and pepper. Preferably keep sea salt and peppercorn grinders handy. Most any meat can be seasoned to perfection with some salt and pepper. No need for other spices, but if you are looking to spice up the meal, having a well developed spice library can easily help you dabble in any number of world cuisines. Tacoma Boys and H&L Produce have an amazing selection of specially selected spices for you to take home today.
Tools for The Home Chef
Now that you have your spice rack, and your oils at hand, you need something to prepare your food in! A few mixing bowls, measuring cups, pots and pans should do the trick; it's good to have at least one non-stick pan handy. It's helpful to have quality chef's knife and a cutting board handy along with a colander for rinsing veggies and draining pasta.  
Make sure any utensils that you cook with can handle the temperature! Some spatulas are rated for high heat, while other are only meant for cold foods. Make sure not to melt your spatulas into your food! If it doesn't have a heat rating on the side, it's better to not use it and purchase one that does.
Aluminum foil is handy to have around for a number of reasons. You can use it in the oven to cook with, or in the fridge to cover leftovers. Have a sharpie handy to date your leftovers or when you open jars of jam, or sauces.  
Click for more ideas on essentials to have in your kitchen!
Easy Dinner Recipes Can Be Delicious Too
We hope this list of recipes and kitchen essentials will help you eat healthy, save money and spend more time doing the things you love.
Simple doesn't mean it has to be boring or bland. With fresh ingredients that are filled with bright flavors and textures, you can gather a great variety of easy dinner ideas for a fraction of the cost of eating out. Tacoma Boys and H&L Market are a great spot to stock up, 24 hours a day, 7 days a week.
For more delicious recipes, visit the Tacoma Boys recipe page today. We pride ourselves in a great selection of fresh, seasonal produce and specialty offerings, straight from the farm to your table.