Take It Up A Notch! How to Make More Nutritious Everyday Meals
Comments Off

on Take It Up A Notch! How to Make More Nutritious Everyday Meals
A new year is already upon us and many people are resolving to make more nutritious everyday meals. Healthy eating can vary from person to person. But in general, most people are probably aiming to eat more vegetables and leaner protein. It can be hard to pack in the nutrients with vegetables, carbohydrates, fats, and proteins. Little steps can help get you there and on track to continue the habit throughout the rest of 2023! Read on for a few tips and ideas on how to make nutritious everyday meals on the regular.
Making Nutritious Everyday Meals
Once you're in the habit of making nutritious everyday meals you can enjoy healthy recipes all year long! Regularly eating vegetables with a balance of protein and other elements has numerous benefits for both physical and mental health. But many people struggle with this balance and with incorporating a variety of nutrients into every meal.
Here are a few more tips for making nutritious everyday meals:
Take the opportunity to add vegetables to soups, pasta bakes, and casseroles. In these types of dishes, even the most hearty and fibrous vegetables can be broken down and flavored nicely.
Pack in the fiber with foods like sweet potatoes, beans, and produce like apples. This helps round out a full meal and continue the flow of digestion.
Aim to reduce snacking on processed foods and instead save your appetite for those well rounded meals.
Add flavor enhancers such as salsa, cheese, and seasonings to lean protein and vegetables. If a good handful of cheese or extra sprinkle of salt makes you more likely to eat it, consider going for it!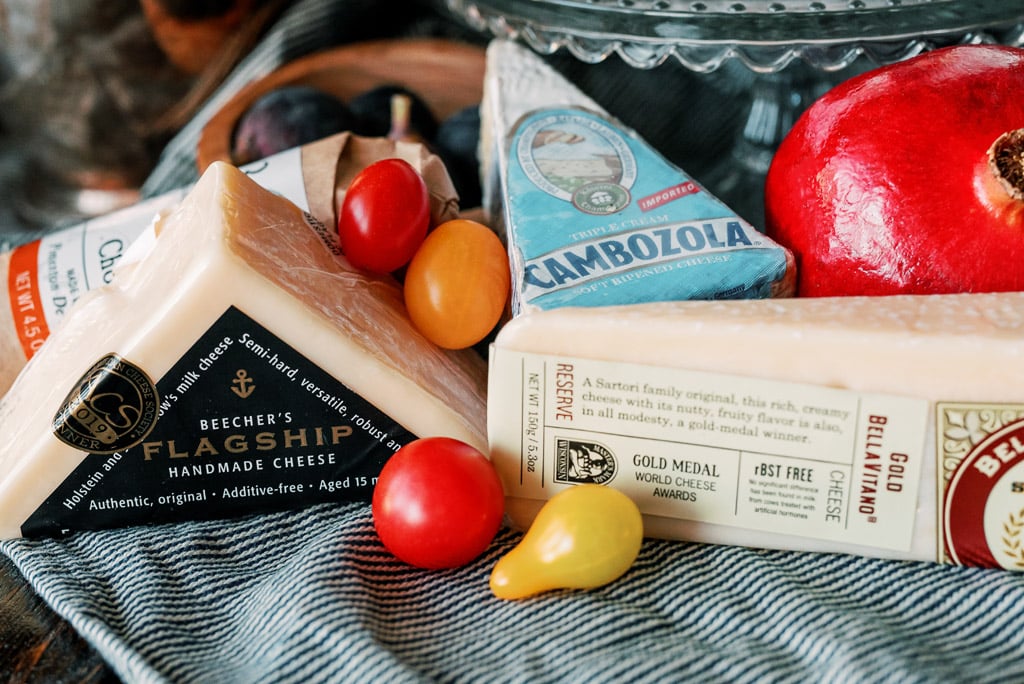 And if you're not a fan of leftovers, try making smaller meals more often or preparing everything, but waiting to fully cook until it's time to dig in. This helps prevent food waste as well as deters a stop for takeout on the way home from work.
How to Eat More Vegetables
New Year's resolutions for many people involve healthy eating and learning how to eat more vegetables. While some people try to "sneak" in their greens and vegetables, they can also be prepared to be super tasty and enjoyable. When you season enough and cook them regularly, vegetables can even be the star of the show! But making small moves like sneaking greens into smoothies and zucchini into San Marzano Marinara Sauce is a good place to start. Green smoothies are popular because, when enough fruits and other elements are present, you can barely taste the greens. Same goes for finely diced vegetables that are heated in a soup. These are just a couple examples of how to eat more vegetables.
Consider these tips, too, on more of a macro scale:
Shop local and seasonal: Read more about this in Tacoma Boys local seasonal blog here.
Meal prep by chopping vegetables and sometimes cooking them ahead of time
Add them to every meal and most snacking opportunities. For example, breakfast should include a good dose of vegetables in addition to all that eggs and bacon!
Make dipping sauces and dressings to add flavor to salads and stir fries.
Grate a vegetable, stir it in: Like with zucchini in spaghetti with marinara, many vegetables go well with other flavors when simply stirred in. Try folding in grated carrot to green salad or grated zucchini into a marinara sauce while it's cooking. You may not even notice the nutritious addition!
For more ideas and suggestions, check out Tacoma Boys blog all about eating more vegetables here.
Healthy Weeknight Meals
While there are thousands of ideas for healthy weeknight meals on the internet, the options can often seem overwhelming. Get inspired with options from Tacoma Boys like fresh meat and seafood and local produce. A quick browse through the aisles may bring up ideas for the meals you'd like to try. And while it's easier said than done, try getting into the routine of cooking healthy weeknight meals instead of opting for processed food or takeout. This may mean learning a few more things about cooking and getting used to that first. Once you have a standard supply of pantry staples to help shape a meal, you can fill in the blanks with fresh produce and protein.
Seasonings for healthy weeknight meals might also help encourage you to opt for nutritious options when you can. That might mean marinating a lean piece of Columbia River Fresh Steelhead Fillet or sprinkling some of Tacoma Boys' Cattlemen's Ranch Seasoning on a pan of roasted vegetables. Just swing on by to grab everything you need for those flavorful but healthy weeknight meals. To stay up to date on insider deals and specials, sign up for Tacoma Boys' text list. Just text (253) 246-1661 to tell Paul you want to be on the list!