Warm weather is rolling in, meaning it's just about time to enjoy summer treats! Refreshing and cool, summer treats should be tasty and contrast the hot weather. It's a time when many families enjoy ice cold lemonade, fruity popsicles, and towering cones of ice cream. Many kids and adults alike look forward to the season as a time to enjoy such fun summer treats: But this also means getting creative when the family is sick of plain old popsicles. If you're not sure what treats you and your family will enjoy this summer season, consider some of the options Tacoma Boys has to offer — and get inspired to get active in the kitchen and whip up your favorite treats!
A Selection of Summer Treats
At Tacoma Boys, a selection of tasty summer treats means there's something for everyone on a cool day. Think ice cream, popsicles, iced tea, fresh fruit, and much more. Keep cool this season with summer treats, like these favorites available at Tacoma Boys:
Ice cream bars and popsicles: So Delicious Dairy Free Dipped Ice Cream Bars, Chloe's Oatmilk Pops, Whidbey Island Ice Cream Company Ice Cream Bars, and more.
Ice cream sandwiches: Ruby Jewel Ice Cream Sandwiches and Tofutti Dairy Free Cuties.
Scoopable ice cream: Acme Valley Ice Cream, Snow Monkey Dairy Free Dessert, Umpqua Ice Cream, and more.
Cool drinks: Paunchy Elephant Lemonade, Pressed Juicery Cold Pressed Juice, and more.
Fresh fruit: Nature's own refreshing summer treats come by way of seasonal fruit like melons, berries, stone fruit, and apples.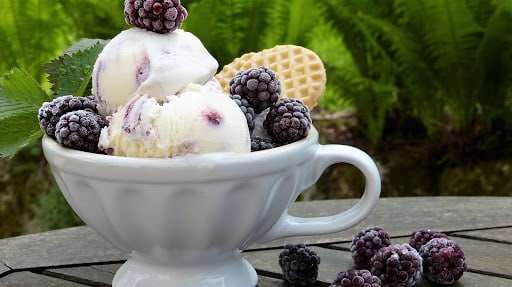 Refreshing Snacks for Summer Days
On hot summer days, sometimes tasty refreshing snacks are just what you need to keep cool and satisfied. Depending on what you're up to for the day, you may opt for quick and easy or on-the-go snacks. There are so many different refreshing snacks for different activities! If you're enjoying the warm weather in your own backyard, this is a good time to enjoy frozen goods that don't travel well. This means ice cream sandwiches, sorbet and sherbet, popsicles, or whatever else needs to be stored in the freezer.
When you're on the go, veer away from those frozen refreshing snacks: Rather, pack a sturdy water bottle (like a Hydroflask) with plenty of ice and lots of water. If you have a cooler, stock it full of cut fruit, cool drinks, and snacks like yogurt. These snacks can be enjoyed anywhere without too much mess or risk of melting. If you're aiming to get out of the house, try a summer picnic! You can make your best refreshing snacks and summer recipes ahead of time. Then simply pack it up in a basket with other seasonal essentials and head to your favorite park or beach. For more tips on how to enjoy a spectacular picnic, check out our blog all about it.
Summer Recipes for Everyone
Tasty summer recipes generally avoid the hot oven and stove or opt for an outdoor grill instead. This is a good time to use summer seasonal produce, too: You can make several summer recipes for everyone by using fresh ingredients in a refreshing way. Frozen items and fruit may come to mind. Freshly made salads are a good option too! And there's always time to enjoy sweet treats like cool cheesecake or moist cupcakes.
Homemade Popsicles by Jessica Gavin: These are quick and easy to make and packed full of nutritious fruit! For a simple prep, use Remlinger Farms Frozen Fruit like peaches, raspberries, strawberries, or granny smith apples.
Fruit salad: You don't need a measured recipe for this one! Simply chop up your favorite summer fruit and toss it together in a bowl. Some may add honey or lemon juice as a 'dressing' for this salad, but it's not necessary.
Any other salad: Think pasta salad, Grilled Zucchini and Corn Salad, chef's salad, or maybe a caesar. Salads are a great option for hot days because they usually don't require much heat to prepare. They're notably crunchy and refreshing!
Homemade lemonade: Lemonade can easily be made at home. Rather than using granulated cane sugar, try this recipe for a refined sugar free lemonade with honey.
Baked goods: Find Chuckanut Bay Mini Cheesecake, Divine Pie, and Better Bites Lil' Mo Mini Cupcakes in the frozen section at Tacoma Boys. Prepare them as directed for a sweet treat with no prep.
Summer Treats at Tacoma Boys
Grab prepared treats or ingredients for your own summer recipes on your next trip to Tacoma Boys. An array of fresh produce along with specialty food items means wholesome complete meals and snacks in one quick stop. To stay up to date on insider deals and specials, sign up for Tacoma Boys' text list. Just text (253) 246-1661 to tell Paul you want to be on the list!