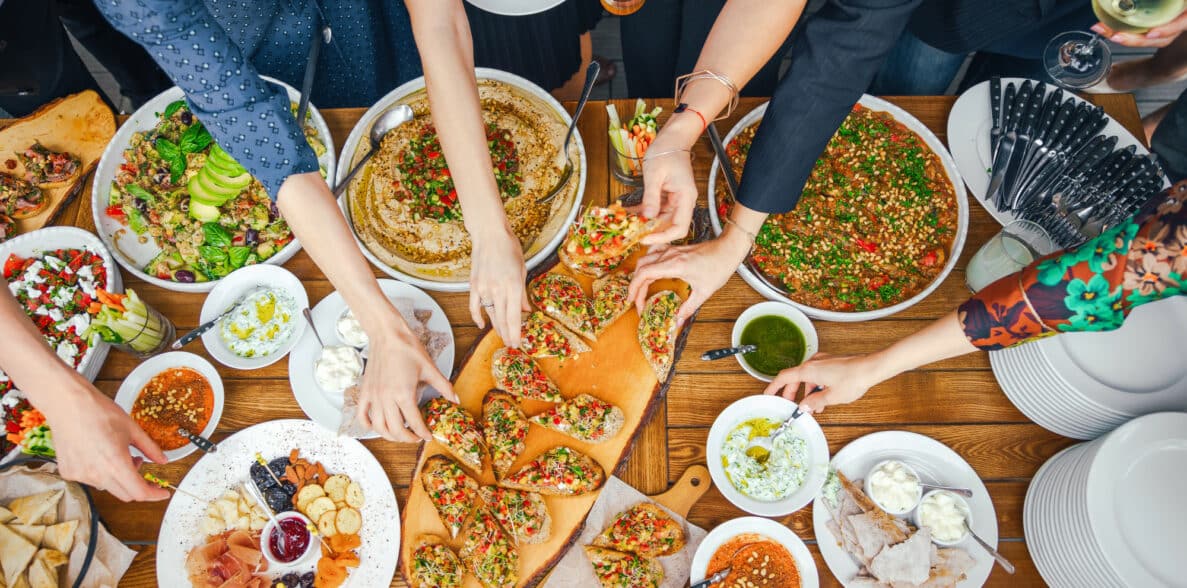 Tacoma Boys Guide to Holiday Cooking and Baking
Comments Off

on Tacoma Boys Guide to Holiday Cooking and Baking
This time of year is when many families love to get into holiday cooking and baking! While some people don't love cooking for most of the year, the holiday season can be different: It's a time to gather together with friends and family and celebrate. Meals on holidays like Hanukkah or Christmas are often quite traditional. And families with recipes passed down for generations might feel inspired to get into the kitchen! While holiday cooking and baking can be great fun, there are a few things you can do to ensure it's stress free and tasty.
Holiday Cooking and Baking
This winter season, try branching out into new holiday cooking and baking! It's a great time of year to try new recipes and experiment in the kitchen. Many people have time off work and school and have more time to cook and bake. Holiday cooking often involves traditional food like scalloped potatoes, ham, prime rib, and squash. These types of recipes can be fun to make, but you can also mix things up with nontraditional recipes! Browse this list of Christmas dinner recipes if you're looking for some inspiration for celebratory winter meals.
When it comes to baking, there are plenty of options for holiday recipes. While pies are popular around the holiday season, these can be tricky to bake at home. Go for more simple recipes or leave it to the pros and outsource dessert to make it easy. Tacoma Boys has desserts like pies to enjoy year round! This includes vegan and gluten free options, too. Read our blog all about holiday pies here, and check out Tacoma Boys selection for pies like these:
Cyrus O'Leary's Apple, Cherry, & Coconut Cream Pie
Remlinger Farms Peach Raspberry Pie
Willamette Valley Pie Co. Peach, Raspberry Rhubarb, & Traditional Pumpkin Pie
Olivia Superfree Dutch Apple, Pumpkin, & Strawberry Rhubarb Pie (vegan and gluten free)
Raised Gluten Free Lemon Tart & Dutch Apple Pie (vegan and gluten free)
NuFlours Pumpkin Cinnamon Cake (gluten free)
Seasonal Cooking Tips
Holiday cooking tips can make the day of cooking just a bit easier and more enjoyable. You can plan your meal ahead of time and make sure you have everything ready to go. In general, cooking should be a fun time and doesn't have to be stressful! Don't be afraid to ask for help as you go along. You can ensure your holiday meals are tasty and satisfying with a few of these cooking tips:
Prepare and cook what you can ahead of time: Make sauces and chop the vegetables a day or beforehand. Those tedious tasks take up the time you could spend with your friends or family!
Ask guests to bring dishes like appetizers: And ask for help in the kitchen if you feel overwhelmed. There's no reason one person needs to cook an entire meal for several people if others are able to help.
Make a list and check it twice: Because no one wants to have to make a grocery run during holiday meals!
Time dinner if you need to: Count backward from the time that you want to have dinner on the table and keep a schedule of when to starting cooking each dish.
Taste as you go: One of the most important cooking tips is to taste and season your food before serving it!
Holiday Recipes
Many families have traditional holiday recipes for both sweet and savory foods. Mains like pot roast or desserts like apple pie are considered traditional. For your holiday recipes, be sure to stock up with what you need ahead of time. Tacoma Boys' selection of fresh local produce, meat, seafood, and specialty food items make it easy to be prepared! The holidays can be a busy time of year so it's helpful to have everything you need.
Classics like eggnog, gingerbread cookies, and peppermint bark are fun recipes to make with the family: For a paleo version, try Tacoma Boy's recipe using creamy Thai Kitchen Coconut Milk and Califia Farms Unsweetened Almond Milk. Or try cooking another simple dish like one of these seasonal holiday recipes:
Tacoma Boys wide selection of foods and ingredients makes it easy to prepare for a season of cooking and baking. Seasonal winter produce like squash and root vegetables are abundant. And you can even grab your fresh Christmas tree and decorations while you're at it! To stay up to date on insider deals and specials, sign up for Tacoma Boys' text list. Just text (253) 246-1661 to tell Paul you want to be on the list!