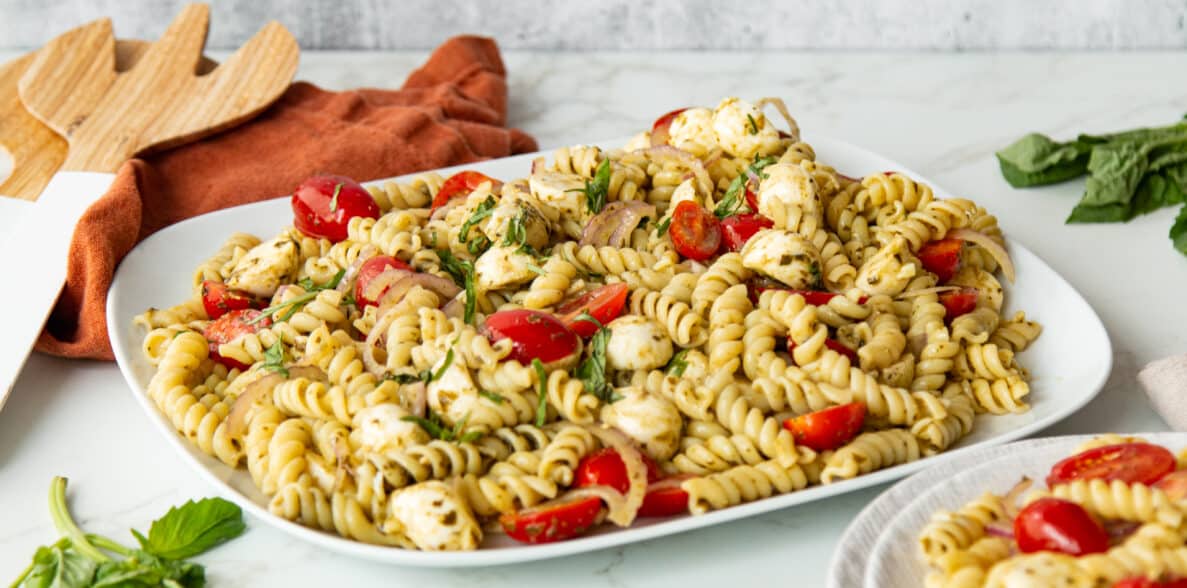 Beat The Heat With These 3 Unique No-Cook Meals
Comments Off

on Beat The Heat With These 3 Unique No-Cook Meals
When it comes to summer no-cook meals, everyone knows about pasta salad and cold cut sandwiches. But other creative dishes like nicoise salad (or other loaded salads) or spring rolls with your choice of protein can be filling and delicious. And recipes that use a slow cooker or grill can certainly be up for consideration, too!
New Ideas for No-Cook Meals
Every year, many people look for new recipes for no-cook meals that beat the summer heat. Try to think outside of the box with things you'd eat for lunch or when camping. For example, snack plates like charcuterie boards or hummus Mediterranean platters can become a full meal if your appetite isn't too big yet! Grab a little of this and that to build a snacking board with protein, fats, vegetables, and carbs. At Tacoma Boys, shop for snacking elements like Tacoma Boys Garlic Stuffed Olives, Buffalo Bob's Meat Jerky Sticks, and Yancey's Fancy Cheddar Cheese Curds. 
A couple more examples for no-cook meals and sides include stuffed avocados, lettuce cups with your choice of filling, and shrimp salad. If you want to make something that you're familiar with or have a specific meal your heart is set on that isn't a no-cook meal, these tips might help when the weather is hot:
How To Outsmart The Heat
Take it outside of course! Fire up the grill or use a fire pit to cook outside the house — and with added smokey flavor, too.
Try the slow cooker or for last minute cooking, the Instant Pot. These are nice options because the heat generated to cook foods stays inside the receptacle.
Cook a lot of food at once for meal prep: Crank the oven and tough it out for an hour or two to prepare a bunch of food at once. Then, use the prepared food throughout the week like a meal plan. You can even try to do this in the early morning before the heat sets in too much.
Recipes for Hot Weather
These recipes for hot weather are a jumping off point that can be customized each time or used multiple times throughout the summer. There are plenty of recipes to choose from when searching on the web or browsing Tacoma Boys for more inspiration, too. Check out these three recipes for hot weather and build your meals around the dishes as entrees with a simple salad or other side dish for a well rounded lunch or dinner.
1. Loaded Bruschetta
There are many variations of bruschetta that can transform the dish from an appetizer to a full-blown entree. A classic bruschetta consists of toasted bread topped with diced tomatoes that have been tossed with olive oil, garlic, and basil. Try swapping the tomatoes for grilled zucchini or chopped asparagus for something different. Or, make it into a whole other dish with add-ins like a layer of ricotta cheese, butter beans, and a nut or seed topping. This is one way to make it filling and nutritious. 
2. Tuna, Chicken, or Chickpea Salad Sandwich
The old classic is common for a reason: It's delicious, easy to make, and filling. And after decades as a go-to recipe for many, there are many variations and you can find a version that sounds tasty to you (for example, mediterranean chicken salad). For a plant-based alternative to tuna or chicken salad, consider a chickpeas salad sandwich. It's similar in texture, taste, and ingredients. Check out this recipe by From My Bowl as an example.
3. Chicken Caesar Wrap
Use precooked chicken, caesar dressing, and lettuce and roll it all up in a tortilla or other wrap. This 4 ingredient entree can be prepped ahead of time or thrown together in less than 5 minutes for a chilled, flavorful main that requires no or low heat. If needed, cook the chicken on a grill or within 20-30 minutes in the oven in the early morning to prepare before it gets too hot in the summer. 
Seasonal Summer Produce
One nice part about cooking in the summer is taking advantage of the seasonal summer produce that's available in the Pacific Northwest! From ripe tomatoes to refreshing pea pods to peaches and berries, snacking on summer produce is always a nice option. Tacoma Boys always has a variety of fresh seasonal produce to try from across the state and country. Swing by to see what's currently available and in season like these fruits and vegetables:
Heirloom tomatoes
Asparagus
Zucchini
Corn
Peaches
Plums
Cherries, raspberries, strawberries, and blueberries
And more seasonal summer produce to choose from at Tacoma Boys! To stay up to date on insider deals and specials, sign up for Tacoma Boys' text list. Just text (253) 246-1661 to tell Paul you want to be on the list!