While it's fun and exciting to enjoy the summer weather, it's important to consume hydrating foods along the way. This year's summer in the Pacific Northwest is already a hot one! So while you're spending time outdoors, there's plenty of hydrating foods and things to do to stay cool. Start by planning ahead and always having water with you— grab a reusable water bottle if you don't have one. The key to staying hydrated is of course drinking lots of water. But it's also helpful to keep hydrated with snacks and food throughout the day.
Stay Stocked With Hydrating Foods
There are several ways to eat hydrating foods during the summer and everyday. Generally, any fruit is a great hydrating snack! And if you have these foods on hand, you can stay cool and enjoy the summer. In general, fruit is a great go-to hydrating food. Many fruits are mostly water and are cool and refreshing when you take a bite. For a guide on preparing snacks for warm weather activities, check out our blog all about it. And consider these foods to keep you cool this summer:
Fruits and vegetables like melons, strawberries, oranges, tomatoes and cucumbers. Almost any fruit you choose is likely to be full of water! And smoothies, like Columbia Gorge Organic Juices and Smoothies are an easy way to eat fruit.
Classic salads are a hydrating food because they're full of lettuce and vegetables. They're also light and refreshing on hot days! Try this Tossed Salad by Spend With Pennies with iceberg lettuce
Cottage cheese and yogurt: Munch on a cup of Smith Brothers Farms Cottage Cheese and chopped cucumbers.
Cold noodles: Think pasta salad, zucchini noodles, or cool sesame noodles. We like this recipe for Cold Sesame Noodle Salad by Life's Ambrosia.
Some pasta sauces, like marinara sauce, are surprisingly hydrating! Throw together a batch of spaghetti with Victoria Marinara Sauce.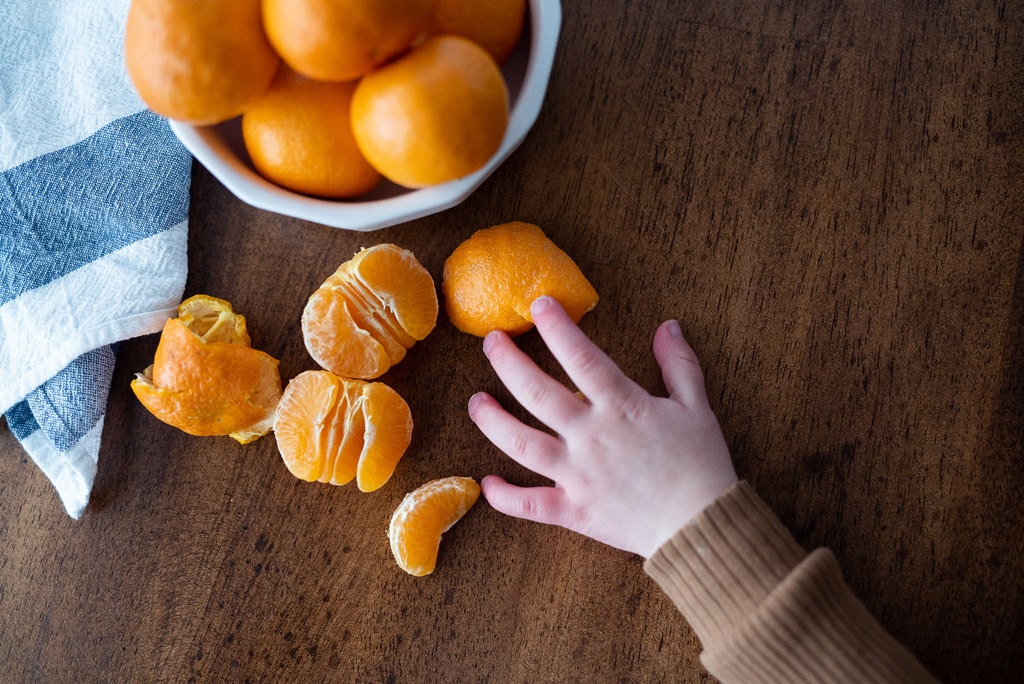 Cooling Down in Hot Weather
While it's helpful to enjoy hydrating food, you may be looking for other cooling down tips and activities. If you want to get outdoors to enjoy the summer, go prepared! Pack those hydrating foods and snacks in addition to water and other drinks. You could even use a cooler with ice to keep things chilled while you're at the beach, lake, or picnicking at the park. Cooling down includes using hats, umbrellas, and seeking shade often. Especially keep an eye on small children and older adults in the hot weather and encourage shade and hydration.
If you don't have air conditioning (like many people here in the Pacific Northwest), there are other ways to stay cool indoors. If there's a breeze, open those windows! Avoid using the stove or oven and instead opt for chilled foods. And definitely sip on water and tasty drinks.
Don't Forget These Hydrating Drinks
Throughout the snacking, it's always good to have a thirst-quenching beverage on hand. While water is an easy choice, it's fun to mix it up with other hydrating drinks. Tacoma Boys offers a variety of beverages that you can easily grab and keep handy. They're perfect for summer activities out and about in the sun!
Iced Tea and Kombucha
Try Joyroot Herbal Tea in Lemon Tulsi and Orange Hibiscus. Or make your own iced tea, like this Herbed Arnold Palmer! And kombucha is another version of tea —fermented tea. Búcha Grapefruit Sage Live Kombucha is available at Tacoma Boys in addition to several other varieties of kombucha.
Lemonade
Me & the Bees Lemonade with Mint and Calypso Lemonade are perfect summer drinks to refresh you. Lemonade does contain a good amount of sugar, however, so be sure to drink plenty of water too.
Sparkling Water
Sparkling water or seltzer is a simple alternative to water if you'd like a bit more pizazz. Local Seattle Soda Co., Original New York Seltzer, and Poppi sparkling waters are available in the refrigerated section.
Summer Heat Safety Tips
Every summer, it's helpful to go over heat safety tips as a reminder to stay safe. Here in the Pacific Northwest, there's just a few months of hot sun and warm weather. But it's important to know heat safety tips as well as the signs of heat stroke. You can read up on the warning signs of heat stroke and heat exhaustion here. To avoid heat sickness, be sure to:
Drink plenty of water.
Seek air conditioned spaces often.
Avoid the direct sun.
Wear loose fitting clothing.
Avoid alcohol and caffeine which may dehydrate you.
Go slow if working outside.
Never leave pets or children unattended in a car.
Whenever you're ready to grab hydrating foods and drinks to keep you cool, swing by Tacoma Boys! With a selection of fresh fruit, drinks, and specialty foods, you'll find everything you need for a relaxing summer. To stay up to date on insider deals and specials, sign up for Tacoma Boys' text list. Just text (253) 246-1661 to tell Paul you want to be on the list!