Tacoma Boys Favorite Memorial Day Snacks
Comments Off

on Tacoma Boys Favorite Memorial Day Snacks
Tacoma Boys is here to help you get ready to celebrate with the best Memorial Day snacks! Memorial Day generally marks the start of summer while remaining a time of remembrance for Americans who have lost their lives while serving the country. It's usually a nice time to celebrate the summer season and get started cooking outdoors or enjoying a picnic! You might be outdoors grilling, or participating in or watching a parade. However you decide to celebrate, it will be nice to have some tasty summer Memorial Day snacks to munch on.
Memorial Day Snacks
As you prepare to kick off the start of summer with Memorial Day snacks, you may be looking for new ideas to try. Tacoma Boys has a variety of ingredients to get creative with: From seasonal Pacific Northwest produce, to a butcher counter full of mouth watering burger patties, and an array of snacks like chips and dip. Memorial Day snacks and recipes like Guinness Glazed Meatballs, Turkey Provolone Pinwheels, and Garlic Butter Breadsticks are a few easy ones!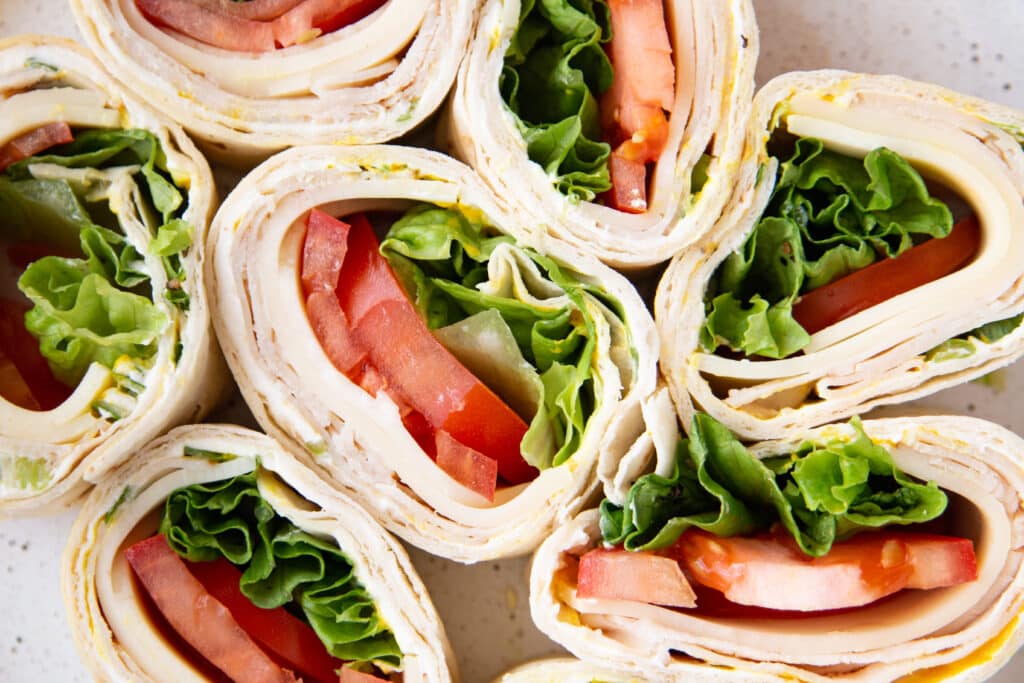 Many people have a long weekend for Memorial Day and celebrate it as the start of summer— This is a great time to enjoy fresh spring and summer produce in your recipes and Memorial Day snacks, too. Fruits like watermelon, peaches, and raspberries are easy to munch on. Same goes for roasted nuts, chips, and snacks like popcorn. A few more ideas for your Memorial Day spread might also include:
Chicken wings
Deviled eggs
Chips and dip (Tacoma Boys has a line of several premade dips like cheese dip, salsa, bean dip, and more!)
Pasta salad
Grilled vegetables like potatoes and peppers
Summer Grilling Tips
If you're planning on cooking outdoors for Memorial Day, some grilling tips might come in handy. While it may not be summer quite yet, it's definitely not too early to start grilling! Memorial Day is coming up on May 30: The air is warming and flowers have bloomed. It's time to fire up the barbecue and spend time cooking and eating al fresco. Grilling helps bring out the delicious smoky flavor of fresh vegetables and seasoned meat. It's an easy way to prepare food and cook dishes all together and without the need for pots and pans. 
If it's the first time using the grill in a while, be sure to check for propane if necessary and ensure it's nice and clean. Then, keep in mind some grilling tips like these:
Use tools like tongs and long spatulas to keep your hands away from the heat
Always preheat the grill ahead of time before placing food on the grill
Keep the grill lid down as often as possible
Oil the grill plates before heating
Avoid pressing down on meats to flatten them as this will release all the delicious juices
For grilling small vegetables or pieces of meat or seafood, like shrimp, use a grill pan.
And for grill safety overall, check out this guide for safe grilling tips. For grilling recipe ideas and some of Tacoma Boys options for seasoning, go to our grilling blog here.
Memorial Day Recipes
When it comes to cooking Memorial Day recipes, many people have classics that they always make. Traditional picnic foods come out for Memorial Day, like cheeseburgers, grilled corn, potato salad, and hot dogs: Take a peek at our deli and butcher counter to see the prepared links available now, such as Philly Cheese Brats, Cajun Andouille, or traditional Chicago Beef Franks. If you're looking for a few different Memorial Day recipes to cook, consider one of these dishes:
Memorial Day Activities
While cooking and eating is lots of fun, Memorial Day is a good time to get active or head outdoors to appreciate the weather. Some people celebrate Memorial Day with yard games and outdoor activities. And depending on what's happening in your neighborhood and community, there may be community events to mark Memorial Day. Parades and picnics are common ways to honor Americans who have lost their lives while serving. Check in with your community organizations to see how locals are celebrating around you.

When you're ready to prepare for Memorial Day with snacks, stop by Tacoma Boys! The market's wide selection means you can grab everything you need to create your delicious recipes. This includes fresh seasonal fruit as well as prepared meats and deli products. To stay up to date on insider deals and specials, sign up for Tacoma Boys' text list. Just text (253) 246-1661 to tell Paul you want to be on the list!