Tacoma Boys Favorite Fruit Flavored & Sour Beer
Comments Off

on Tacoma Boys Favorite Fruit Flavored & Sour Beer
Tart, juicy, and sometimes just a little sweet, sour beer is becoming common and is a favorite for many! Same goes for fruit flavored beer. Simply enough, sour or fruity beer is made by infusing fruit or fruit juice into the brewing process. Sour beer is as refreshing as lemonade and might make you pucker up like such! While many types of beers fall into this category, they vary with the process and ingredients used. But if you want something new to try, any sour or fruit flavored beer will be unique at first sip.
Fruit & Sour Beer
At Tacoma Boys, a wide selection of domestic and imported brew leaves room for plenty of fruity and sour beer. As it becomes more popular, just about every well established brewery is bound to have their own version of a sour. Some sour beers are sour because of strains of wild yeast that are allowed in the brewing process along with the other yeast and fermentation in beer. They can also be made sour by the addition of fruits or citrus.
To learn more about the technicalities of how sour beer is made, check out this page by Craft Beer. And while some of the fruit flavored beers sound similar to cider, the difference lies in the base of the beverage: Hard cider is made from fermenting apples while beer generally comes from fermentation of grains with hops and yeast. Some of the dozens of varieties of fruit and sour beer available at Tacoma Boys includes:
Brewery Ommegang Tropical Raspberry IPA
The Bruery So Radler Tangerine Lager
Urban South Brewery Rainbow Fruited Sour
Left Hand Brewing Co. Key Lime Pie Sour Ale
Eviltwin Brewing Sour Grape
Local Craft Beer at Tacoma Boys
If you haven't checked out the selection of local craft beer at Tacoma Boys, there's a lot to see! From Seattle, to Tacoma, all throughout Washington and down to Oregon, tons of local brews are available. By grabbing one of these options, it's nice to support the local community and economy. Plus, you can ask for recommendations if you're not sure what's popular and well liked. If you don't see what you're looking for, Tacoma Boys is happy to point you in the right direction.
Since sour beer is increasing in popularity, more local craft beer makers are turning to fruity options. There are several local breweries bringing the fruit and sour to Tacoma Boys, such as E9 Brewing with varieties like Tayberry Farmousehouse Fruited Ale. Or, try Reuben's Brews Lemon-Lime Pilsner or Hot Tropic India Pale Ale.
It's easy to find whatever type of local craft beer you like, from other breweries like Fremont Brewing, Silver City Brewery, Georgetown Brewing Co., and much more!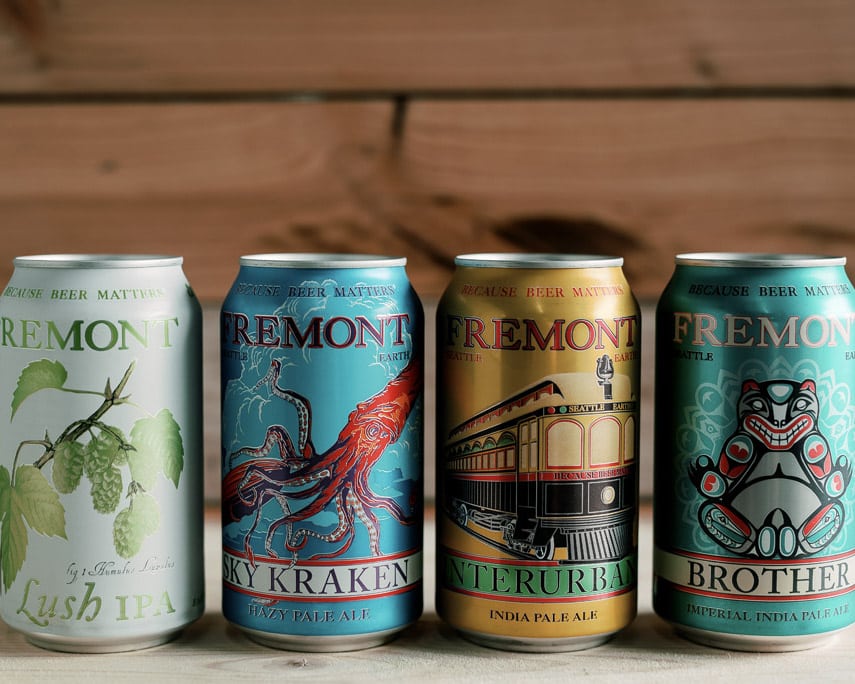 Beer and Food Pairings
When enjoying beer and food pairings, there are several factors that might matter and taste best to you. Contrasting dark and light flavors is popular, but so is complementing light with light and vica versa. That means a crisp, light brew like pilsner or light lager can contrast with spicy or rich flavors like buffalo wings and burgers. But these light brews are well complemented by bright foods like oysters and fresh vegetables. For the dark, bitter, malty beers like stouts, porters, and dark lagers: Hearty barbecue, smoked nuts, and fried food is a welcome accompaniment.
These basic beer and food pairings can help enhance the flavor of both and should simply taste delicious together in general. But when it comes to sours, beer and food pairings can be even more specific. A sour tasting beer is a bit more funky and plays well with other fruits and acidic components, like goat cheese, prosciutto, and balsamic vinegar: Sounds perfect for a charcuterie meat and cheese board to graze on while sipping some sours!
Sour Beer and Food Pairings:
Abita Brewing Strawberry Lager pairs well with chocolate, like cake, or roasted flavors like roasted nuts.
Shades Brewing Pina Colada Sour Ale pairs with creamy sauces: Try a lemon cream pasta!
Boulevard Brewing Co. Big Blueberry Ox pairs with lightly flavored cheese, like a herbed spreadable cheese.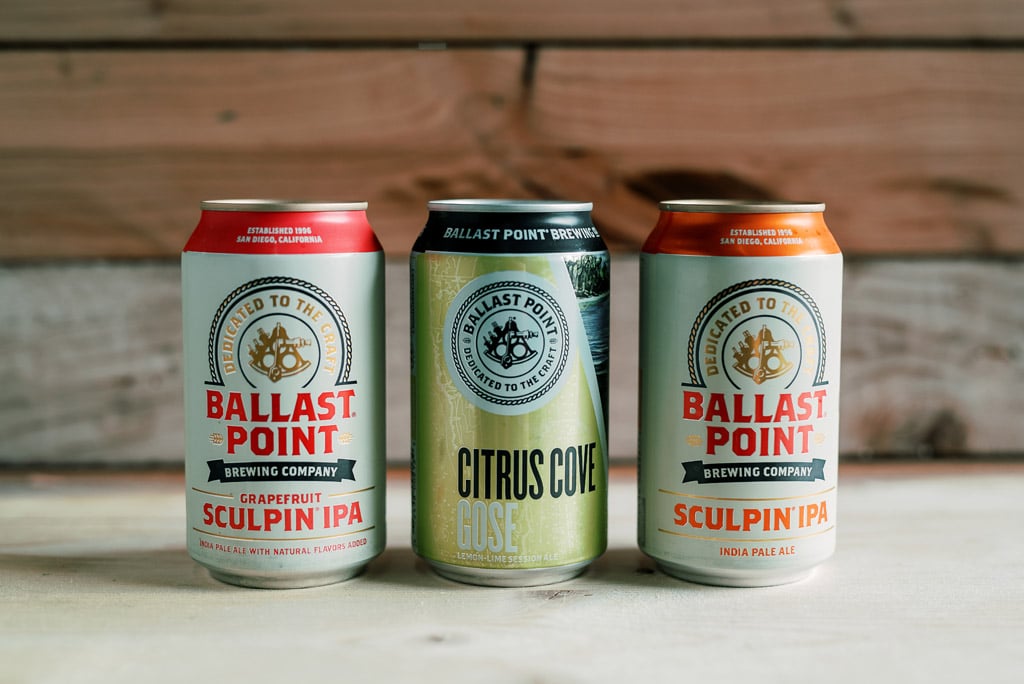 Paloma With Grapefruit Beer Recipe
This cocktail recipe uses citrus beer like Shiner Ruby Redbird Lager and is a great way to enjoy the flavor and acidity of sour beer.
Ingredients
2 oz blanco tequila
1 oz fresh lime juice
4-6 oz grapefruit beer such as Shiner Ruby Redbird Lager
Directions
In a serving glass, mix together the tequila and lime juice.
Fill the glass with ice, top with the desired amount of sour grapefruit beer, and enjoy!
Tacoma Boys selection of beer includes a variety of nonalcoholic beer too! Just stop on by to see what's new and available. And to stay up to date on insider deals and specials, sign up for Tacoma Boys' text list. Just text (253) 246-1661 to tell Paul you want to be on the list!