New Year, New Recipes: How to Cook More at Home
Comments Off

on New Year, New Recipes: How to Cook More at Home
For some households, the New Year means a new opportunity to learn how to cook more at home! It's easy to get into the habit of stopping for fast food or takeout on the way home after a long day. But overall, cooking at home is generally more affordable and nutritious. Plus, you can experiment with new recipes and get into a new habit of enjoying home cooking on the regular. When you're familiar with cooking often, this lends more freedom to eating what you want including more recipes from different cuisines.
How to Cook More at Home
Many people might wonder how to cook more at home when it comes to choosing from a plethora of grocery store ingredients. At Tacoma Boys, a variety of pantry items plus fresh produce, meat, and dairy helps make up a full meal. But there's nothing wrong with semi-homemade cooking with both prepared ingredients and fresh food like produce and meat! This might mean grabbing a premade pasta sauce and just focusing on cooking meat and veggies. Or, create a build-your-own taco night with a selection of accouterments and proteins. 
Read on for five simple tips to help you learn how to cook more at home:
1. Use Pantry Staples
Work with the pantry mains you already have and are familiar with. These ingredients are bound to vary from household to household. Keep the kitchen staples stocked and buy seasonal vegetables to work into it, rather than the other way around.
2. Make Use of the Freezer
Whether for leftovers or extra ingredients, the freezer is a good way to store food for longer. Most of those kitchen staples like tomato paste and chicken broth are easily stored in the freezer. Or, freeze extra from batches of soup, lasagna, and enchiladas to have on hand for extra lazy days.
3. Clean Storage Areas Regularly
Clean out the fridge, freezer, and pantry on a monthly basis. Then, use what's going bad in a stew or stir fry. Just mix it up with different sauces or seasonings!
4. Get Comfortable With Eating Leftovers
This is another way to use the freezer more efficiently. And if you are able to eat leftovers from lunch or dinner more often, it's easy to save time and money. Cook more ingredients than you need for one meal and repurpose it for other food later. For example: Use leftover rice from salmon, broccoli, and rice in an Asian-style fried rice dinner.
5. Browse More Recipes Online and in Cookbooks
Check out new recipes to help inspire and encourage comfortability in the kitchen! Your own pick of satisfying recipes can make cooking something to look forward to. It's surely rewarding once it's all said and done. And the more you cook, the more comfortable you become in the kitchen — and the tastier the meals!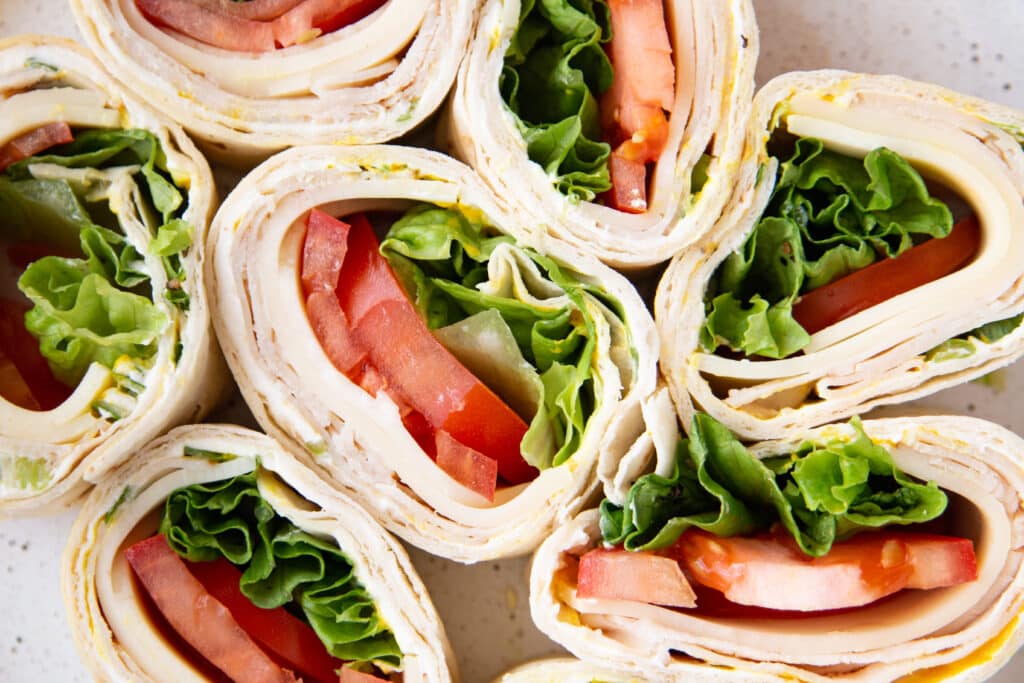 Tacoma Boys' Staples & Grocery Shopping Tips
Cooking and grocery shopping tips like these can help you save money and time as an alternative to takeout food. Once you have a stock of kitchen staples and supplies to use, you'll find that grocery trips get smaller and less expensive. Pantry staples are ingredients that come in handy for many recipes. Plus, shelf-stable goods stay fresh for months if not years! Keep staples like these on hand and restock regularly so there will always be something in the kitchen to whip up in a breeze.
Oils and vinegars: Tacoma Boys has a variety of oils and vinegars for preparing many types of cuisines. This includes sesame oil, olive oil, balsamic vinegar, rice vinegar, and more. Check out our blog all about oil and vinegar for more examples and ideas!
Seasonings: Tacoma Boys Pulled Pork Seasoning Mix, Simply Organic Spicy Taco Seasoning Mix, and Spice Hunter Cajun Creole Seasoning Blend bring the flavor to home cooking.
Canned goods, starches, & legumes: Such as beans, tomatoes, broth, tuna, pasta, rice, split peas, and more.
Long lasting root vegetables: Like potatoes, onions, carrots, and parsnips.
Salty umami flavor bombs like these offered at Tacoma Boys: Marukome Miso, Ortize Anchovies, Napoleon Nonpareil Capers, and Amore Tomato Paste.
New Years Recipes
Another January is rolling around and it's time to celebrate with New Years recipes! Traditional New Year's recipes are meant to bring good luck in the coming year and celebrate the holiday in general. This includes foods like black eye peas, pork, noodles, grapes, and more. Many different countries and cultures have their own version of these dishes.
If you're looking for simple New Years recipes with already-made components, check out these all-in-one ingredients from Tacoma Boys. These items help make cooking at home easier while ensuring meals are full of flavor throughout the year:
Seeds of Change Organic Spanish Style Rice
Mikes Mighty Good Craft Vegetarian Kimchi Ramen Soup
Maya Kaimal Tikka Masala Indian Simmer Sauce
Cascadian Farm Frozen Broccoli Florets
Frontera Classic Fajita Skillet Sauce
Eden Organic Spicy Refried Black Beans
And if you're aiming for a New Year's resolution to eat more vegetables, making food at home is a great way to start. The result doesn't have to be fancy or perfect, it just has to feel good to you! Grocery shopping regularly is one way to ensure you have what you need for nourishing, satisfying meals. Let the cooking commence! To stay up to date on insider deals and specials, sign up for Tacoma Boys' text list. Just text (253) 246-1661 to tell Paul you want to be on the list!