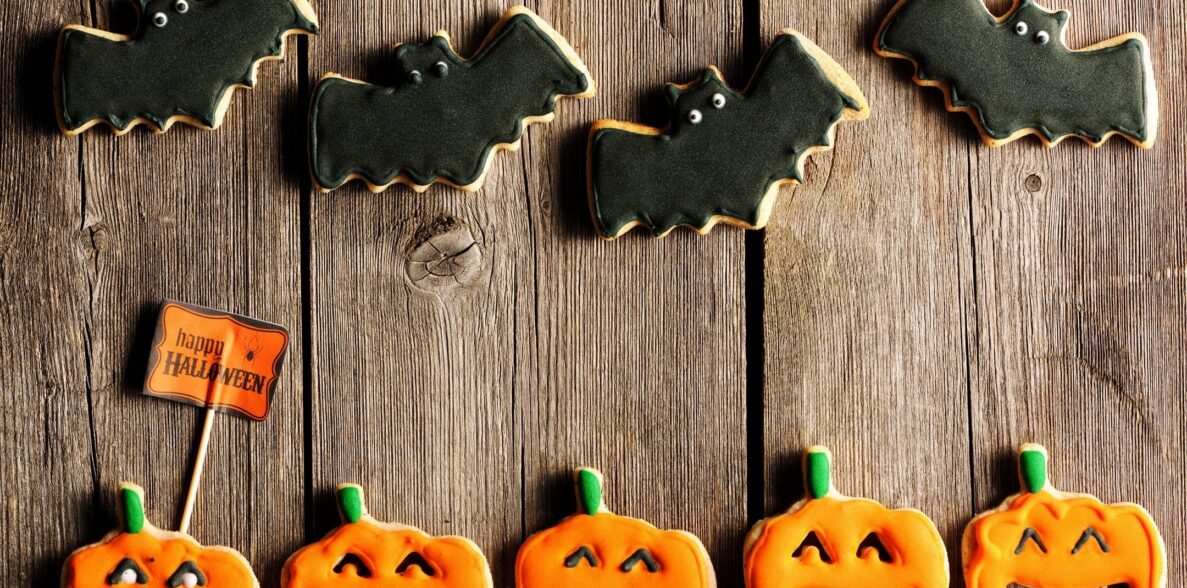 Halloween Treats And Snacks For A Spooky Celebration
Comments Off

on Halloween Treats And Snacks For A Spooky Celebration
There's nothing as fun and tasty as celebrating the spooky season with Halloween treats and snacks! And we're not just talking about kids' parties. Fall season and Halloween themed parties are always fun with friends and family to spend time with. Celebrate the harvest season and get creative with Halloween treats in different shapes and colors.
Ideas for Halloween Treats
Set the mood for a spooky party when you make Halloween treats like white chocolate ghosts and black olive spiders! One example is little broomsticks made with cut up string cheese and pretzel sticks. Or, make tortilla chips in monster and ghost shapes with cookie cutters and flour tortillas. Bake them up in a hot oven for a few minutes and you'll have Halloween-themed tortilla chips!
An easy way to make just about anything spooky with a Halloween touch is with candy googly eyes. Stick them on rice crispy treats or cookies to make them look like mummies or monsters. Get inspired to make more Halloween treats with ideas like these:
Pumpkin Snacks
To make your Halloween celebration even tastier and fall-centric, try making some pumpkin snacks too! Whether that's a pumpkin pasta sauce or even a pumpkin-shaped cheese ball, it's a nice touch as an ode to autumn. When it comes to pumpkin or squash sauce, there are so many recipes out there to try! Or, use a mini hollowed out pumpkin as a serving bowl, like in Tacoma Boys recipe for Mini Pumpkin Buffalo Chicken Dip here. You could also try pumpkin snacks like Pumpkin Pesto Crostini or Spicy Pumpkin Seed Brittle.
As far as pumpkin flavored snacks and treats go, there are so many to choose from on the grocery store shelves. Baked goods, pasta sauce, ice cream, and more can easily be pumpkin spice and squash flavored. Check out these pumpkin products at Tacoma Boys:
Cucina Antica Tuscany Pumpkin Pasta Sauce
Spunks Cajun Pumpkin Seeds
Bertagni Pumpkin Ravioli
Sendik's Pumpkin Butter
Marella Zucchette Little Pumpkins Organic Pasta
Tacoma Boys boasts a wide selection of pumpkins in different shapes, sizes, and colors! Grab a small sugar pie pumpkin for decorating or baking. Other varieties for decorating or carving include jack-o-lantern, cinderella, ghost, and knucklehead pumpkins. For more tips and tricks on picking and cooking with pumpkin, check out our blog all about it here!
Seasonal Fall Recipes
In addition to creating fun Halloween snacks and treats, why not whip up some seasonal fall recipes? It's one of the best times of the year to experiment with freshly harvested vegetables and produce. Ingredients like squash, pecans, brussels sprouts, and cranberries are in season. You can throw all these ingredients together for a simple roasted salad, for example! Or, cozy up with one pot meals like casseroles and baked pastas. It's always nice and comforting to curl up on the couch with a pot of soup, stew, or cheesy pasta dish.
Some of the produce you should cook with around this time of year includes harvest season fruits and vegetables like:
Squash like pumpkin, butternut, delicata, and acorn squash
Apples like honeycrisp, granny smith, red delicious, fiji, and more
Brussels sprouts and cabbage
Cauliflower and broccoli
Onions like sweet Walla Wallas
Pomegranates
Cranberries
Root vegetables like carrots and parsnips
Swing by Tacoma Boys to see what's available and in season now!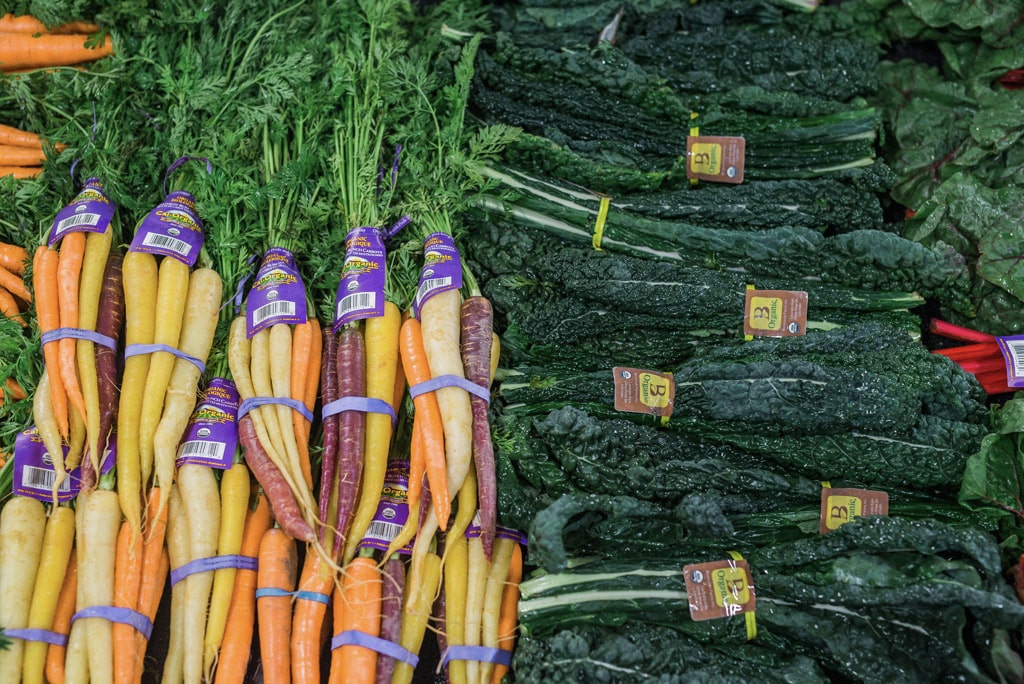 Seasonal Appetizers
There are so many different autumn appetizers and snacks to try around this time of year! It's a time when many families and friends are hosting parties and events to celebrate the holidays and harvest season. Little appetizers like cranberry brie bites with puff pastry and rosemary is one dish that brings the flavor of fall with each bite! Same goes for cornbread herb stuffed mushrooms, roasted butternut squash hummus, and more. For more inspiration for seasonal fall appetizers, check out this list here.
Or, you can opt for more traditional appetizers like spinach artichoke dip, jalapeno poppers, and zucchini fritters. A spread of unique and classic appetizers and snacks is great for parties and big gatherings. Then, you're sure to have enough to feed the whole crowd of Halloween party-goers!
Tacoma Boys has a wide selection of produce, meat, wine, Halloween candy, and more for your celebration! This includes several edible and decorative pumpkins to choose from and any other specialty ingredients you need. To stay up to date on insider deals and specials, sign up for Tacoma Boys' text list. Just text (253) 246-1661 to tell Paul you want to be on the list!