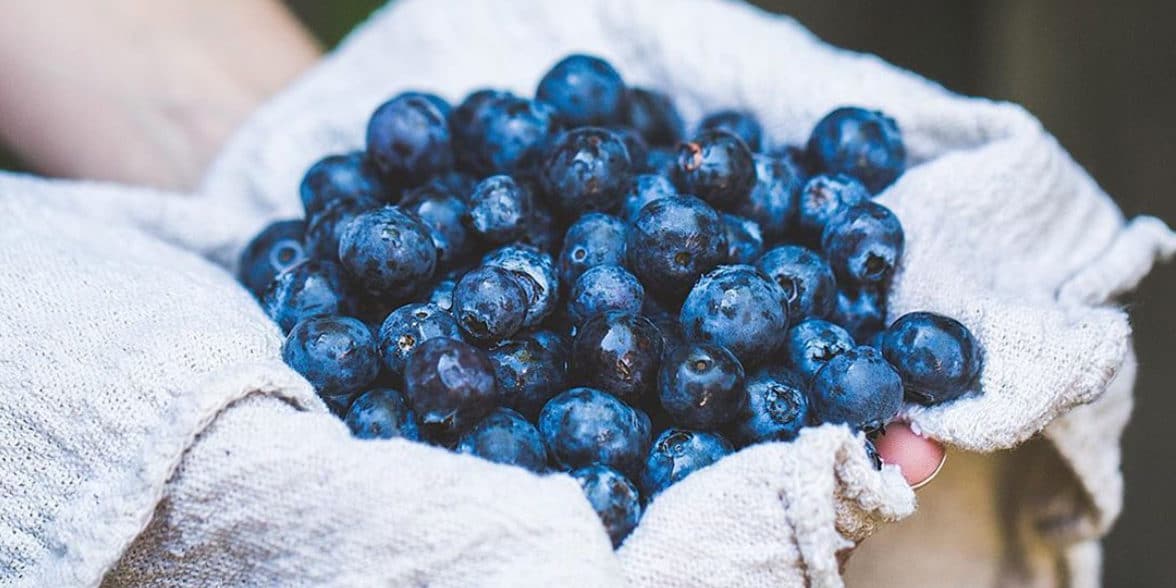 Washington State is Blueberry Country
Comments Off

on Washington State is Blueberry Country
No state in American produces more blueberries than Washington State. And knowing when to find them, how to prepare them, and all the ways you can enjoy them is where we come in! So here's to the blueberry, and the Washingtonians that love them.
Washington State is blueberry country. These tasty, juicy berries are a staple of local agriculture and can be featured in countless ways in kitchens all across the Evergreen State. We at Tacoma Boys and H&L Produce are proud to offer these local grown, fresh blueberries to you as often as they are harvested. So if you aren't sold on the excellence of the blueberry, allow us a moment to persuade you.
Summertime is the Season

Here in Washington State, blueberries abound from June to August, with August being the top month for as many blueberries as you can imagine. When the climate is working in our favor, some seasons can go into October!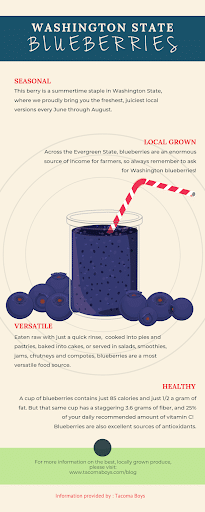 With nearly 18,000 acres of blueberry farms across the state, Washington State has become the place for blueberries in the USA. Western Washington's soil has a perfect acidic balance for growing, while Eastern Washington's drier climate is a natural pest preventative. So really, our whole state was made for the blueberry. And, that helps explain how Tacoma Boys and H&L Produce have become such excellent providers of this delicious fruit.
Bringing Them Home
As is the case with most fresh produce, eating them shortly after purchase ensures that you will be getting the most nutrients out of whatever you're consuming. And, that is certainly true of blueberries.
All berries begin to lose their nutrient-rich composition the moment they are picked. That's why it is so important to us at Tacoma Boys to get fresh blueberries to you at all of our locations, on the day that they are harvested during peak season.
When you do swing by and pick some delicious blueberries up, we suggest refrigerating them as soon as possible, covering them with a light plastic wrap. This helps stay some of their decomposition. If you're not going to be using them with the first few days of purchase, we suggest freezing them. And we've got an article on freezing berries for you too!
Good All The Way Around
When you find something as delicious as the blueberry, it is easy to rest on their bright, sweet flavors alone, but there is much more to this fruit than meets the eye.
The health statistics on the blueberry is staggering. In just one cup of blueberries you find 3.6 grams of fiber, and a quarter of your daily recommended amount of vitamin C. They've also been linked to additional health research for their antioxidant benefits in staying off disease and encouraging gut health.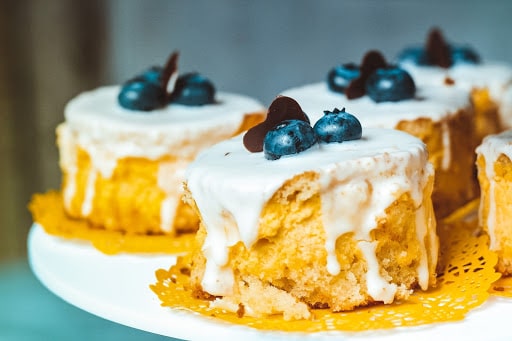 So local grown, Washington State blueberries aren't just delicious, they are good for you too!
In The Kitchen
You've got them in your refrigerator, and maybe even in your freezer, but what will you do with your new found love of the blueberry? There are endless possibilities:
Frozen blueberries are great for smoothies, shakes, ice cream recipes, or just eaten alone. A quick smoothie recipe calls for a cup and a half of water, frozen blueberries, and frozen bananas, blended together with a quarter-cup of almond butter and a teaspoon of maple syrup. No ice needed, if the berries are frozen. And enjoy!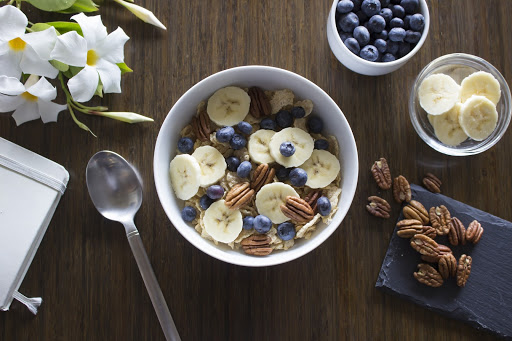 As a topping, blueberries work great in oatmeals, yogurt, and cooked into syrups and sauces that pair well with chicken and pork dishes. 
Of course, no list of blueberry culinary excellence is complete without mentioning baking. Cakes, pies, pastries and muffins all have signature blueberry recipes. 
And as a quick tip to all of your blueberry cooking efforts, blueberries are known to change color when cooking. They do this because of the pH levels of all the things that they are combined with. So just know that your blueberry may turn red when there's too much acid, greenish when there's excessive baking soda, or gray when there's too much dairy. There isn't much you can do about the acid-based color turn. But,› where batters and dairy are mixed, a small amount of lemon juice will help revive that beautiful blue color to your dishes and drinks.

So grab your Washington State blueberries from one of our three locations today, and enjoy this healthy, tasty, local grown option.