Tips and Tricks for Making Delicious Smoothies
Comments Off

on Tips and Tricks for Making Delicious Smoothies
When the warm summer weather hits, nothing sounds more refreshing than a fruity smoothie? It's both a snack and a drink in one! And smoothies are so easy to make at home. They're perfect for sunny afternoons and go so well with outdoor activities and picnics. Cool and satisfying smoothies are great for families with kids and toddlers, too. Sneak in some greens like spinach or kale while you're at it and the kids won't even notice!
Quick and Easy Smoothies
Smoothies are fun because just about any fruit and herbaceous flavor can be turned into a smoothie! Frozen or fresh fruit are both great, and some veggies or herbs work too. For example, you can get creative with a carrot cake smoothie with banana or mint matcha smoothie with avocado and pineapple.
All you need for smoothies is fruit and some liquid like milk, juice, or coconut water. Many people add other ingredients for texture, sweetness, or additional nutrients too: like yogurt, nut butter, seeds, dates, and honey. Tacoma Boys offers a variety of fresh or fruit fruit, juice, and additions for all your smoothie needs — Plus, you can grab a few bottled smoothies that are great to quench your thirst on the go, like Bolthouse Farms Strawberry Banana Fruit Juice Smoothie or Columbia Gorge Organic Mango CoGo Smoothie.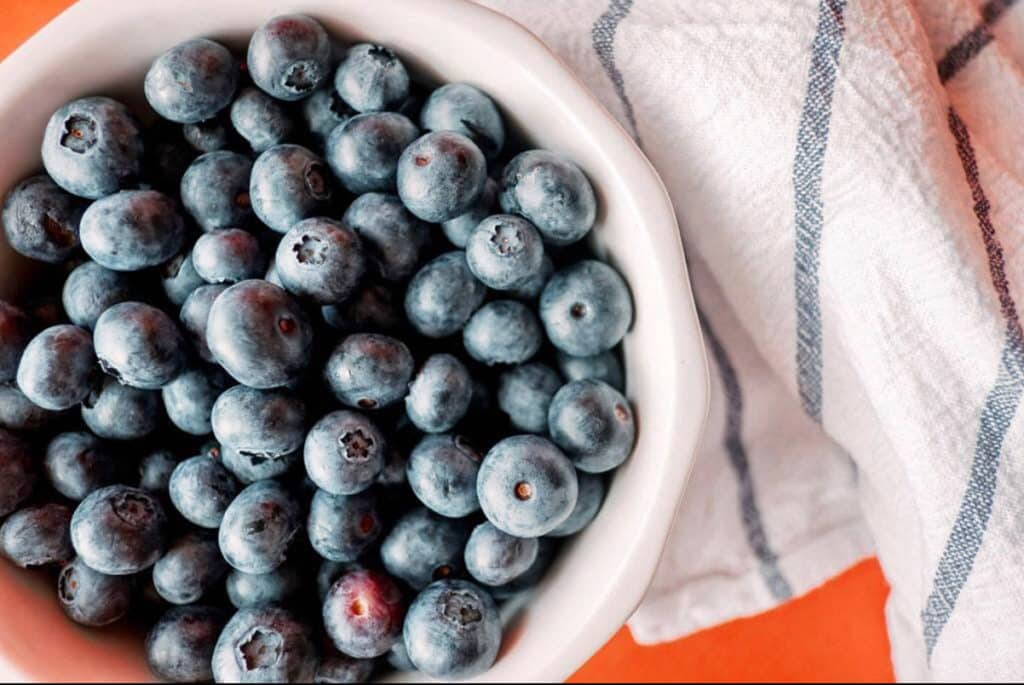 Smoothie Tips and Tricks
If you're looking for smoothie tips and tricks, there are a few ways to make simple and delicious smoothies every time. While any frozen fruit can be blended into a smoothie, some common ones to keep on hand include: strawberries, raspberries, blueberries, banana, mango, peaches, and pineapple. Most of these are good base flavors. Try experimenting with different flavor combinations like mixed berries, strawberry banana, or tropical mango and pineapple. The warm summer weather and fresh seasonal fruits might just inspire a new favorite blend! Check out these smoothie tips and tricks before you get started:
Whip up a small smoothie for kids and toddlers as an afternoon snack
If you have extra fruit like bananas, berries, or avocadoes that are going bad, freeze them while they're ripe to avoid food waste and use later in smoothies
When using fresh instead of frozen fruit, supplement with ice
Meal-prep smoothies ahead of time by measuring frozen fruit and additions like seeds into individual servings stored in the freezer
Try add-ins like nut butter or greek yogurt to add nutrients and texture to the smoothie
To make smoothies a bit sweeter, add some local honey
Smoothie Add-Ins
It's often nice to get an added burst of protein, fiber, healthy fats, and other nutrients via add-ins to your fruit smoothie like nut butter, seeds, and spices. These add-ins give the smoothie's flavor a little more complexity and can complement fruit nicely. Some ingredients you might grab from Tacoma Boys to add to your smoothie includes:
Bob's Red Mill Organic Chia Seeds and Flaxseed
Humble Honey Co Bee Pollen Granules
Okf Farmers Aloevera Drink
Ellenos Unsweetened Greek Yogurt
Del Real Organic Medjool Dates
Ground or fresh ginger and turmeric
Frozen or fresh avocado
Summer Recipes
It's easy to get motivated to cook summer recipes when you have a variety of fresh ingredients to use! For smoothie recipes, you can use summer fruit like berries. And as we get further into the summer season, Tacoma Boys is happy to offer a selection of other seasonal fruits and vegetables to cook with. Plus seafood, meat, spices, pantry staples, and specialty foods to choose from to make your meal.
When it comes to making and enjoying summer recipes, it's nice to dine outdoors, get grilling, or pack a picnic. While you're at it, make sure to stay cool and refreshed with Tacoma Boys suggestions for hydrating foods — Check out our blog all about staying hydrated in the summer here!
Tacoma Boys' Go-To Smoothie Recipe
Smoothies are one of those classic summer recipes that are quick, easy, and satisfying! This is a simple versatile recipe and you can use whatever frozen fruit and ingredients you have on hand. You can also throw in a handful or two of greens like spinach! For a few more smoothie recipes to ponder, take a look at Tacoma Boys recipes here.
Ingredients
1 ½ cups frozen fruit
1 cup liquid like Vita Coco Coconut Water or Califia Farms Dairy Free Unsweetened Almond Milk
Optional add-ins – 1 tbsp nut butter, avocado, hemp seeds, etc.
Optional – 1 cup leafy greens like spinach or kale
Directions
Add all ingredients to a blender and blend until smooth, about 15-30 seconds. Serve immediately!
Smoothies like these are easy, inexpensive, and so refreshing on summer days! Tacoma Boys always has a variety of fresh or frozen fruit from the PNW and elsewhere. To stay up to date on insider deals and specials, sign up for Tacoma Boys' text list. Just text (253) 246-1661 to tell Paul you want to be on the list!