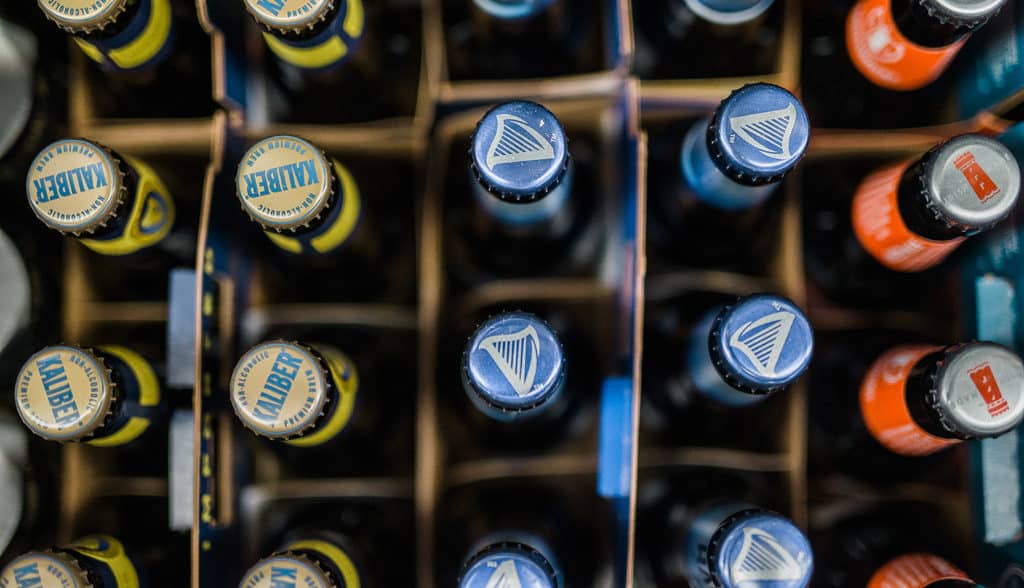 The 5 Best Craft Beers to Buy at the Tacoma Boys Specialty Market
Barley
,
Beer
,
Beer in Tacoma
,
Black Raven
,
Brewery
,
Craft Beer
,
Craft Brewery
,
Hazey's Comet IPA
,
Hops
,
IPA
,
Kitty Kat Blues
,
Lemon Basil Cider
,
Little Juice Smoothie IPA
,
One Tree Cider
,
Peeping Peater Scotch Ale
,
PNW
,
Port Townsend Brewing
,
Puyallup River Brewing
,
Scottish Ale
,
tacoma
,
tacoma boys
,
Three Magnets
,
Washington Beer
Do you ever find yourself looking for a great place to purchase beer in Tacoma? With over 281 craft breweries in the state of Washington, there's a lot of great local beer to try! Tacoma Boys Specialty Market prides itself in being one of the best go-to spots for craft beer in Tacoma.
Whether you're a beer aficionado or just looking to try something new, we've got something for you at Tacoma Boys. Here's a list of beers we love from across our home state of Washington. We even threw in one of our favorite Washington ciders.
Puyallup River Brewing – Hazey's Comet IPA
In 2011, Puyallup River Brewing  established It's business roots not far away from Tacoma Boy's South Hill location. What began as a small operation, quickly turned into regional distribution and numerous medals from the Washington Beer Awards.
Hazey's Comet IPA is a New England style IPA made with citrus, Idaho 7, and comet hops. This frothy, yellow IPA combines a fruity flavor with a full body. It gives off a pleasant citrus aroma, yet tastes even better going down.
Hazey's is a favorite among our customers!
Three Magnets Little Juice Smoothie IPA
Three Magnets Brewing Co. is a microbrewery based a few towns south of us in Olympia, WA. Their downtown Oly location features two restaurants with a full tap list, and a brewery that turns out award winning beers year after year.
Three Magnet's Little Juice IPA is sure to dazzle your taste buds. When you pour a glass of Little Juice, the first thing that strikes you is the gorgeous amber appearance. Next, you're greeted with an aroma of earthy tones, orange and spice. The taste is similar to the smell, combining all these elements in perfect moderation.
If you like trying quirky new things, this beer was made for you!

Port Townsend Brewing Company – Peeping Peater Scotch Ale
Port Townsend Brewing has been around since 1997, long before the boom of the craft beer industry. With over 20
years to experiment, they've come up with Peeping Peater Scotch Ale. The name is derived from the peat smoked barley they used in this Scottish ale.
The appearance is a clear dark brown, a characteristic of Scottish ales in general.
With the aroma, you get a hint of malt, smoke and earthiness blended with a touch of sweetness.
The taste is a tad bitter for a Scottish ale, but considerably less bitter than an IPA. With smoky, coffee and toffee flavors, Peeping Peater goes down easy, and is surprisingly light bodied considering the ingredients.
Black Raven – Kitty Kat Blues
Hailing from Redmond, Washington,  Black Raven Brewing Co. has a straightforward vision. They brew beer they want to drink. Tacoma Boys' customers believe they've accomplished this goal (and then some) with Kitty Kat Blues.
A lot of fruity craft brews have a problem in being overwhelmingly sweet. Not Kitty Kat Blues.
If you could bottle up blueberry muffins, this creation is what you would get. With an eclectic blend of ingredients like blueberries, catnip, and vanilla, this IPA is sure to raise eyebrows and please even the most skeptical connoisseurs of beer in Tacoma.
One Tree Cider House – Lemon Basil Cider
Coming from Spokane, this cider is sure to cool you off on a hot summer day.
With an appearance similar to that of grapefruit juice, you know this drink is going to be fun!
As the name implies, the taste is a straightforward blend of citrus with a touch of basil. To finish it off, you'll get a little kick of spice with a touch of cinnamon.
Click here to learn about more hard cider
What Makes Craft Beer Unique
According to the Brewer's Association,  "An American craft brewer is small , independent and traditional." The brewery may not have more than a 25% share held by any major beverage companies. Annual production for a Craft brewery may not exceed 6 million barrels.
What stands out to most customers is the unique, independent approach that many craft brewers have toward their craft. While traditional brewing methods are employed, craft brewers are quick to innovate and experiment. Often times they produce limited runs of beer made that occur once a year or in some cases, just once at all.
Another unique aspect of craft breweries is their investment in their regional and local communities. Their artwork and names often reflect this cultural awareness. Many beers are named after local landmarks or commemorate local folklore or celebrations. Local and regional ingredients are often used as well.
The community aspect of craft breweries doesn't stop at their labels. They are quick to sponsor local events, and because the workers and owners often live in the local communities, the folks handing out samples are in many cases straight from the brewery.

Why So Many Crafter Beers in Washington State?
Washington State supplies around 70% of the nations hops, which is one of the reasons there are so many craft breweries in the region. Going farther east into Idaho, Montana and North Dakota, you will find an amazing source of grains including barley, which is essential for crafting beer.
As the demand rises, and craft brewers seek to innovate (which they do so well), farmers across the state are considering new ways to meet the needs of the beer industry. New grains are being grown in the state, and institutions like Washington State University are helping the process. While most grains are grown in Eastern Washington, Skagit Valley are stepping into the game by providing locally sourced Malted Barley to local Breweries in Western Washington.
With every glass or bottle of craft beer you drink, know that you are supporting a burgeoning local industry that is gaining notoriety nationwide.
We've Got the Best Beer in Tacoma (And More)!
After reading all of this list we're sure that you're thirsty! At Tacoma Boys, we've got you covered for all your eating and drinking needs.
If you have any questions, head on over to our contact page and get in touch. We're be more than happy to answer any questions you have about beer in Tacoma.
Tacoma Boys has location in Tacoma, South Hill/Puyallup, and Lakewood. Be sure to stop by and check out our selection of fresh and unique food that you can't find at the big box stores.