As summer winds down and the weather begins to cool, it's time to start thinking about getting back to school. This time of year is a good chance to start fresh with new school supplies, clothes, and of course school lunches. Specifically, this school year means many kids are getting back into the classroom for the first time in several months! If you're used to sending your child to school with a packed lunch, you may be a bit out of practice. Get ready to get the kids back to school by preparing for simple, healthy lunches throughout the week.
Time to Get Back to School
In general, getting back to school can be a busy time. It can be fun to involve the kids in the process of getting ready for school. From supplies, to transportation, to preparing food, there's a lot to do! But kid friendly school lunches don't have to be time consuming or overwhelming.
Start by stocking up on their favorite small bites for snack time. Think fruit, nuts, seeds, granola bars, crackers, cheese, and whatever else they consistently love to snack on. Then, try to take a little bit of time to plan school friendly lunches for the week. It may take some adjusting to get used to the extra meals that need to be made ahead of time. Just keep in mind what food you have and what else you'd like to cook before you go grocery shopping.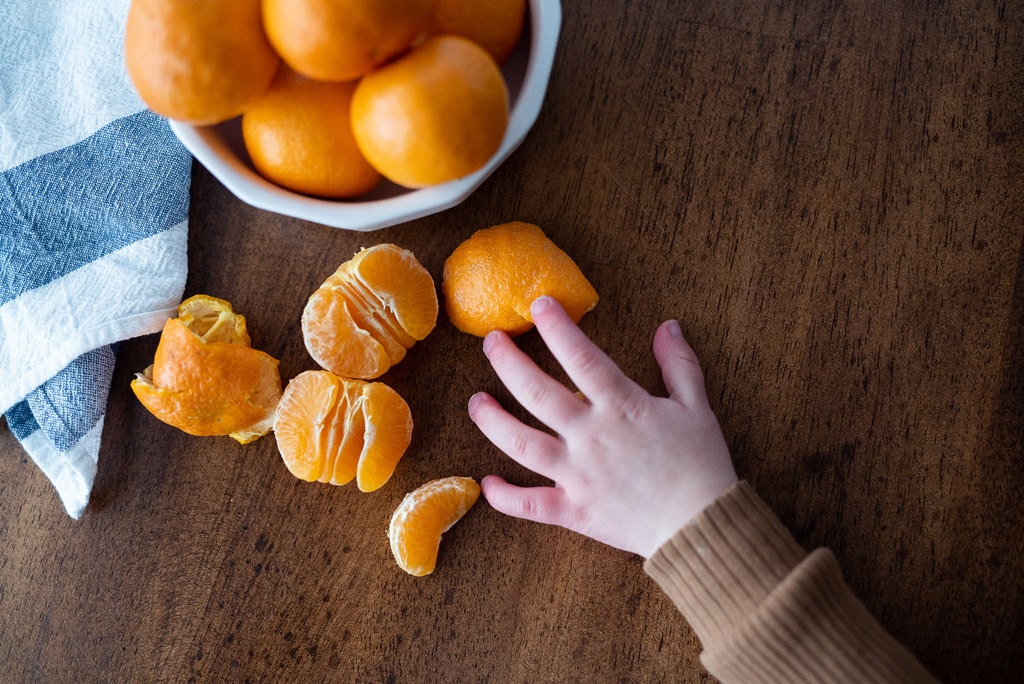 10 Ideas for School Lunches
Depending on what your child's school is like, you can prepare hot or cold school lunches. For a cold lunch, pack a lunch box charcuterie-style with fresh fruit, vegetables, cheese, crackers, meat, and nuts. Many families make things convenient by using leftovers from dinner the night before as school lunch for the kids. This is easy when you're already cooking kid friendly food for other meals. Otherwise, try these ideas for school lunches for the kids:
1. Pasta
In addition to Tacoma Boys' pre-packaged pasta salad, you can find a variety of pasta noodles and sauces. Try Primal Kitchen Roasted Garlic Marinara Sauce for a classic sauce. Or, Dave's Gourmet Butternut Squash Pasta Sauce for something a bit different.
2. Soups
If your child is able to reheat soup at school, this is a great option for a filling lunch. Make your own soup with seasonal vegetables, Eden Organic Beans, and Better Than Bouillon Vegetable Broth. Or, grab a prepared soup mix like Rill Food's Lentil & Potato Soup.
3. Lunchbox
Make a lunch-box style school lunch with whatever odds and ends you have on hand. Try a combination of protein, vegetables, and grains in the lunch box, like Tillamook Sharp Cheddar Cheese, baby carrots, and Quinn Whole Grain Sea Salt Pretzel Twists.
4. Sandwich Pinwheels
Mix and match your kid's favorite sliced meat and cheese: Like deli turkey and California Premium Provolone Slices in a tortilla with lettuce, tomato, and Primal Foods Mayonnaise. Roll it up and cut into individual pinwheels.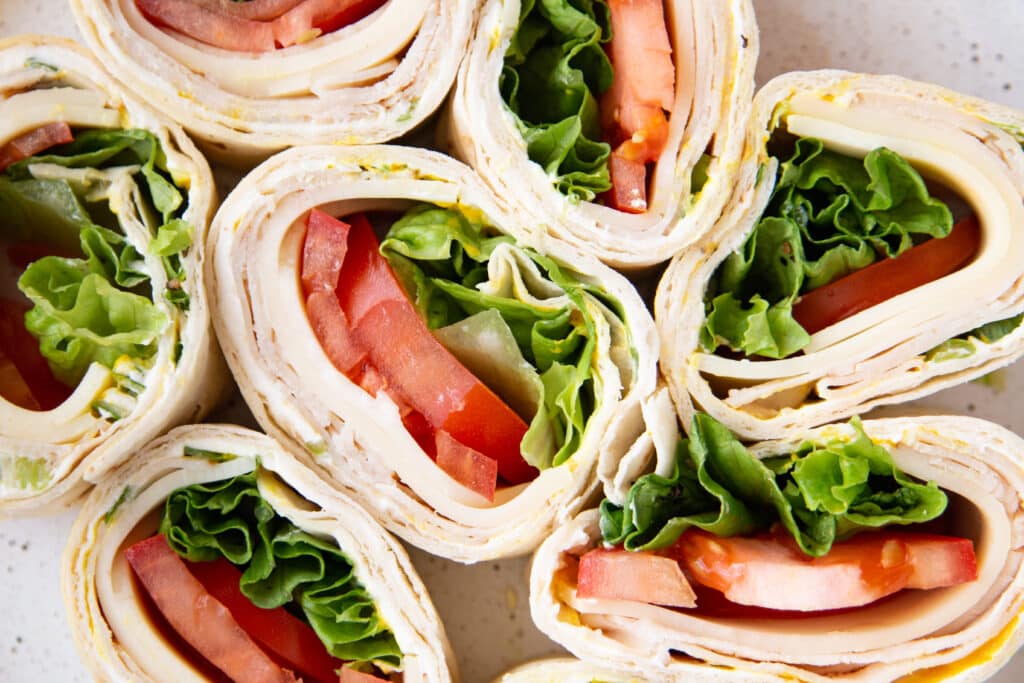 5. Mini Egg Frittata Bites
Customize a dozen egg bites with vegetables, meat, cheese, and seasonings in a mini muffin tray. These can be eaten cold or heated up in the microwave.
6. Tuna Pita Pockets
Whip up a batch of tuna salad with Wild Selections Albacore Tuna. Then, stuff it inside of a pita pocket. Top it off with chopped cucumber, tomato, and lettuce.
7. Peanut Butter Banana Roll Ups
Use your favorite nut or seed butter (like SunButter) and a sprinkle of Spice Hunters Cinnamon in a tortilla for a super kid friendly school lunch.
8. Burritos
Anything wrapped in a large tortilla is easy to pack and usually tasty! Make a few burritos your way with your choice of beans, meat, vegetables, and cheese.
9. Grilled Chicken and Vegetables
While it's still just warm enough to grill outside, prepare a few grilled chicken breasts. Grill some vegetables too, and pack it for lunch. Most kids like the subtle flavor of chicken— Grab their favorite vegetables, like bell peppers, zucchini, and potatoes.
10. Fried Rice
Any fried rice is super easy to make with the vegetables and meat you already have. Steam a batch of rice, then fry up your veggies and meat. Mix it all together and season with soy sauce and a few drops of sesame oil. This dish can be reheated or enjoyed cold.
Kid Friendly Food
Kid friendly food doesn't have to be complicated nor overly simplistic. Everyone needs snacks and a solid lunch! But kid friendly food is simply food that kids would like to eat. Keep introducing them to new foods and ask them what they like to eat. To start, here are a few ideas for kid friendly food and snacks that are easy to take to school:
Blue Diamond Nut Thins with Sabra Classic Hummus.
Hippeas Organic Chickpeas Snacks.
Northwest Delights offers a variety of tasty snacks, like Peanut Butter Pretzel Bites, Veggie Crisps, and Honey Oat Cranberry Crunch.
Homemade trail mix with your choice of nuts, seeds, dried fruit, and add-ins like chocolate chips and pretzels.
Munk Pack Protein Cookies.
At the end of the day, the important thing is making sure your children are happy and healthy. Sometimes, it can be as simple as asking your kid what they want to eat! Otherwise, just aim to keep things tasty and enjoyable for the whole family.
To stay up to date on insider deals and specials, sign up for Tacoma Boys' text list. Just text (253) 246-1661 to tell Paul you want to be on the list!