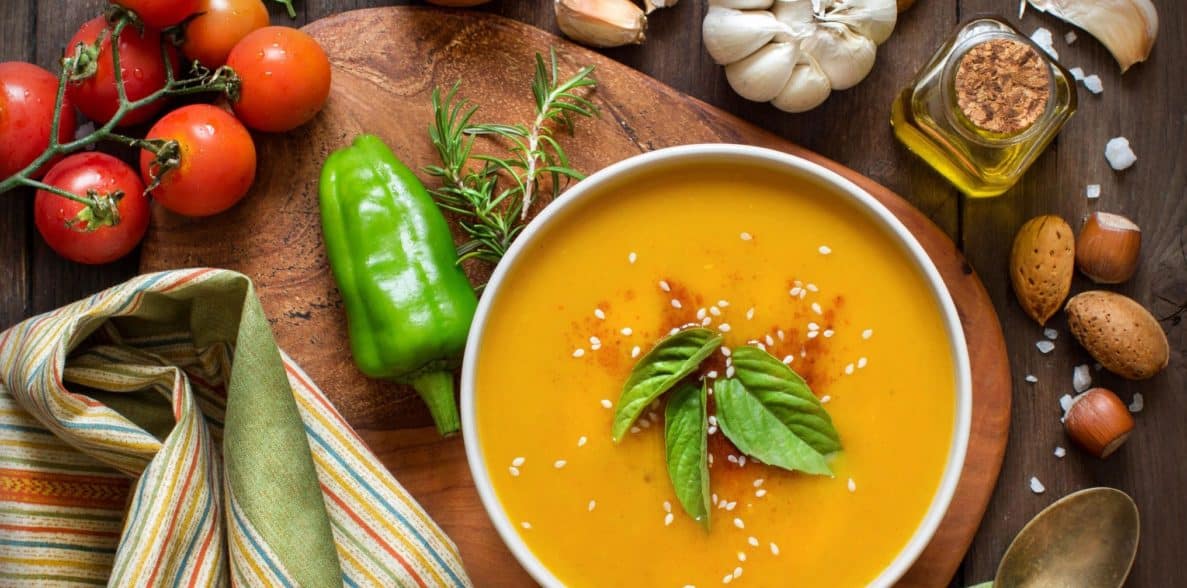 Turnip the Jam: Tacoma Boys' Guide to Local Seasonal Eating
Comments Off

on Turnip the Jam: Tacoma Boys' Guide to Local Seasonal Eating
What exactly does local seasonal eating mean? Local seasonal eating involves consuming produce that is ready for harvest in its correct season depending on where you live. For fall, that means all of your favorite local fall produce is ready for harvest during the fall season! This is why you see an influx of apples, pumpkins, turnips, pears, and more at your local Tacoma Boys when the fall season approaches in the Pacific Northwest.
Although it may be exciting to get your pumpkins and go on a fall baking rampage, there are numerous other benefits that come with eating and shopping locally and in-season. Some of which you may not know! From personal health benefits to local farming support, local seasonal eating is Tacoma Boys' way to go. 
Local Seasonal Eating & Its Benefits
It's Good For Your Health
When you're eating locally, this typically means you're loading up on local fresh fruits and vegetables that have recently been harvested. It also means you are getting a wide variety of whole foods in your diet throughout the year. Different fruits and vegetables have individual nutrient dense compounds that help build your immune system and fight off free radicals. This can be antioxidants, vitamins, minerals, and phyotchemicals that can help prevent and protect from various diseases and sometimes even cancer. For example, you can read here the multiple health benefits that come with eating fall favorite pumpkin!
The Produce Tastes Better
Choosing to eat local, in-season produce means you are getting freshly picked fruits and vegetables. The result of freshly harvested goods is that the produce tastes amazing! Local produce should also have a brighter and more vibrant appearance as opposed to produce sitting on store shelves for long time periods. Produce that is grown out-of-season is typically harvested early, transported, and ripened artificially in a hot house. After this, it is sent to large chain stores to be sold.
What sets Tacoma Boys apart is the fact that we are able carry fresh produce that may not be in-season in the PNW. How is this possible? Out-of-season produce is often flown in and has only been off the vine for less than 24 hours. This allows Tacoma Boys to provide fresh produce from all seasons year-round without any artificial ripening or unnecessary, prolonged transportation.
Supports Local Farms 
When you purchase food that is grown locally, it helps support local farmers maintain their land and continue to grow produce for you! An amazing benefit that comes along with this is that local farmers can tell you how and where the food was grown. This allows you to have more knowledge about where your food is coming from and how it was brought up – providing peace of mind overall. 
In Season Local Fall Produce
Some local fall produce that Tacoma Boys looks forward to seeing every year in the PNW:
Fruits
Pears

Apples

Grapes

Quince

Persimmons

Pomegranates
Squash
Pumpkin

Acorn squash

Butternut squash

Zucchini
Other Vegetables
Eggplant

Fennel

Beets

Brussels sprouts

Peppers

Carrots

Turnips

Sweet potatoes

Potatoes
Herbs
Rosemary

Parsley

Thyme 

Sage
Cooking in Season with Tacoma Boys
Breakfast
There are numerous breakfast dishes that allow you to use fresh PNW fall fruits and vegetables. From sourdough fig toast to baked eggs, below are a few of Tacoma Boys' favorite ways to use all of fall's favorites. 
Pumpkin French Toast Casserole by Inspired by Charm
French toast, pumpkin, and a casserole?! It doesn't get much better than that! This is a great dish to prepare ahead of time and bake the next morning. 
Sausage Apple Breakfast Casserole by Live Love & Good Food
What is it about sausage and apples that makes such a great pair? Lucky for you, Tacoma Boys has a large selection of sausage and fall's favorite fruit (apples) to choose from to make all of your breakfast dreams come true. 
Lunch & Dinner
Gingered Butternut Squash Soup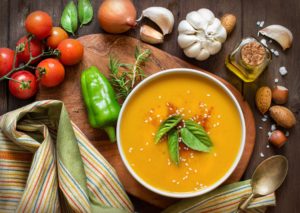 This recipe was created by one of Tacoma Boys' customers – Faye of Tacoma – and embodies everything there is to love about fall! The soup is warm, cozy, and requires minimal ingredients. Be sure to add this to your list this season!
Brie, Fig, & Apple Grilled Cheese by Two Peas & Their Pod
Didn't think it was possible to make a fall-inspired grilled cheese? Think again! This recipe features the popular cheese, brie, as well as fig jam. Tacoma Boys' very own Strawberry Fig Preserves would be the perfect addition to this recipe!
Butternut Squash Chili by Spend With Pennies
This is the ultimate recipe for living in the Pacific Northwest! A good hearty bowl of chili loaded with butternut squash. The best part? It's done in the slow cooker – saving you cook and clean up time. That's a win-win! You can scout all of your squash recipe needs at your loacal Tacoma Boys.
Apple Cider Glazed Chicken by Delish
Oh yeah, you read that right – Apple Cider Glazed Chicken. Mind completely blown. This recipe is warm and comforting, using a couple fall favorites – sweet potato and apple cider. It's a pretty simple recipe that is sure to please the entire family – kids, too!