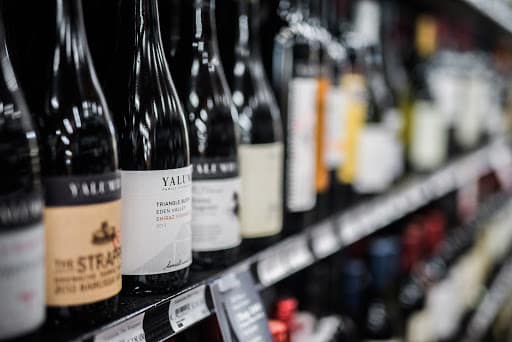 Savoring Summer, A Sip At A Time
Comments Off

on Savoring Summer, A Sip At A Time
Summer time is a season that needs to be fully enjoyed. So we've enlisted the help of our Tacoma Boys and H&L Produce wine experts to find you the best wines to sip this summer.
While the sun is shining a little bit longer, and the South Sound temperatures rise to level of swimming pools and sunbathing, we want to offer you a brief guide to wine sipping in the summertime. So slide into those sandals, grab that rosé you've been waiting to open, and read away.
Their Day in the Sun
Before we launch into a discussion of seasonal wine tastings, it is important to remember that any wine can be enjoyed any time of the year. The most important discovery for the wine drinker, is learning what wines suit your palate and culinary preferences. Some wines truly do accentuate certain foods.
But if you don't like red wine, don't drink it! Wine is to be enjoyed, maybe even savored. So drink what you like.
But some wines really do have their day in the sun during the season of the most sunshine. The summer months in the Pacific Northwest really are excellent seasons to enjoy rosé, chardonnay, and moscato style wines. There are also members of the wine family that don't necessarily match a traditional style, but are a perfect summer wine. So this article is an offer to the Tacoma Boys and H&L Produce communities of insight into the summer wine that our experts have established in our vast wine selection, and think are particularly good and available in each of our locations.
A Rosé By Any Other Name
A rosé wine is neither a white or red wine. Red wine is fermented for weeks in red grape skins, giving that dark color that it gets its name from. A rosé, however, only touches the grape skin for hours. So it would be more appropriate to consider the rosé to have been slightly stained by the skins. And that staining gives the wine it's distinctive pink hue. So in general, if you see a pink wine, you're looking at a rosé.
The wine selection at Tacoma Boys and H&L Produce is diverse and well-rounded, to consider every palate and pairing for our guests. And we are especially proud to offer the 2018 Villa Wolf Pinot Roir Rosé from Germany. This light and refreshing wine is perfect for sipping alone or pairing with a nice shellfish dish. 
If you're interested in a local Washington State wine, we would suggest the Milbrandt Rosé 2018. This wine hails from the Columbia Valley region of Washington, and has delicious notes of cherry, pomegranate, and herbs. 
Chardonnay – A Wine For All Kinds
Few grapes are grown as often as the Chardonnay. Every vineyard that grows any grapes, seems to have this variety. And no wine class is as diverse as Chardonnay. You can age it for years, or drink it immediately. Of all the white wines, these green grapes make drink that has been enjoyed at the most elite of events, while also filling the shelves of discount purveyors worldwide. So finding the right balance between excellent wine crafting and sensible pricing is the trick with Chardonnay. And when in Washington, it's always good to find a local Washington State wine. And so we have with this delicious Seattle based wine by Latta, the Kind Stranger Chardonnay 2017. Crisp notes with a nice, lingering finish make this wine a perfect glass to pair with a creamy pasta.
Moscato – Traditional Sweetness
The Muscat grape is among the oldest in wine-making, dating back thousands of years ago. And so, the traditions of Moscato wine are widespread and diverse. Unlike most wines that hold to a consistent blending to honor their namesake grapes, the Moscato has five distinct stylings that are executed in various regions of the world. At Tacoma Boys and H & L Produce, we work diligently to present as many of those kinds of wine as we can. 
Of all the Moscato that can be offered, we are particularly proud to select the Moscato d'Asti called Strev, from the Italian wineries of Marenco. This delightful, and thoughtfully prepared wine is an excellent summer wine that could be your dessert drink of choice, or be paired wonderfully with some fresh sushi.
Beyond Description
The selections of wine at Tacoma Boys is so diverse, that some of our bottles defy contemporary classifications, but we just have to bring them to your attention anyway.
First, whether you're looking to stimulate the palate before you eat, or cap off a delicious summer meal with a refreshing glass of wine, you just have to try Mamamango, another beautifully crafted Italian wine. A clever blend of Muscat grapes and fresh mango, this wine is a stand alone winner, but also holds up as a brilliant component to several exciting cocktails.
On the finer side of wine drinking, Mont Gravet has a brilliant 2018 Cotes de Gascone that consists of a blend of well known white wine grapes from the south of France. Many of the wines from Mont Gravet are wonderful, but this white blend is a champion among the wine that is just harder to categorize appropriately. 
But There's More…
As we've mentioned a few times, we have a lot of wine to choose from. Each of our locations has at least one expert on staff to answer your questions, make recommendations, and walk you through your vineyard inspired explorations. Whether you want to sip and savor the tastes of the world, or learn all that can be learned about Washington State wine, we are here to help! So come on into Tacoma Boys and H&L Produce today.