Peaches, Nectarines, Plums, & More: Enjoying PNW Stone Fruit
Comments Off

on Peaches, Nectarines, Plums, & More: Enjoying PNW Stone Fruit
Juicy, sweet, and scrumptious, stone fruits are quite a common sight throughout the warm summer months in the Pacific Northwest! While most of the year's climate doesn't accommodate these fruits, late July and August in Washington is time for harvesting fruit like peaches, nectarines, and plums. These stone fruits are easily cherished and enjoyed by everyone in the family— It's something refreshing and delicious to look forward to towards the end of the summer!
All About Stone Fruit
Did you know that cherries are a stone fruit, too? These eponymous fruits contain a pit or stone in the center of the flesh of the fruit that doubles as a seed for the plant, too. Stone fruits include peaches, nectarines, apricots, plums, cherries, and even avocados and mangoes. These juicy, tender fruits in a picnic dessert or for an afternoon snack are bound to evoke memories of summer!
And there are so many ways to eat the likes of peaches and nectarines throughout the season. Since they're already a sweet fruit, many people incorporate them into desserts or eat them on their own as a treat. But there are many ways to use stone fruit in savory recipes, too! Grilling peaches is one fun way to prepare the fruit and celebrates summer at the same time. When grilling peaches or nectarines, go for the not-so-ripe ones that are still a bit firm. Cut into halves or quarters and grease the grill well. Then, just a few minutes skin-side-up on the grill should yield soft, warm, caramelized fruit to devour. Scoop a dollop of Umpqua Vanilla Bean Ice Cream on top for a prime summer dessert!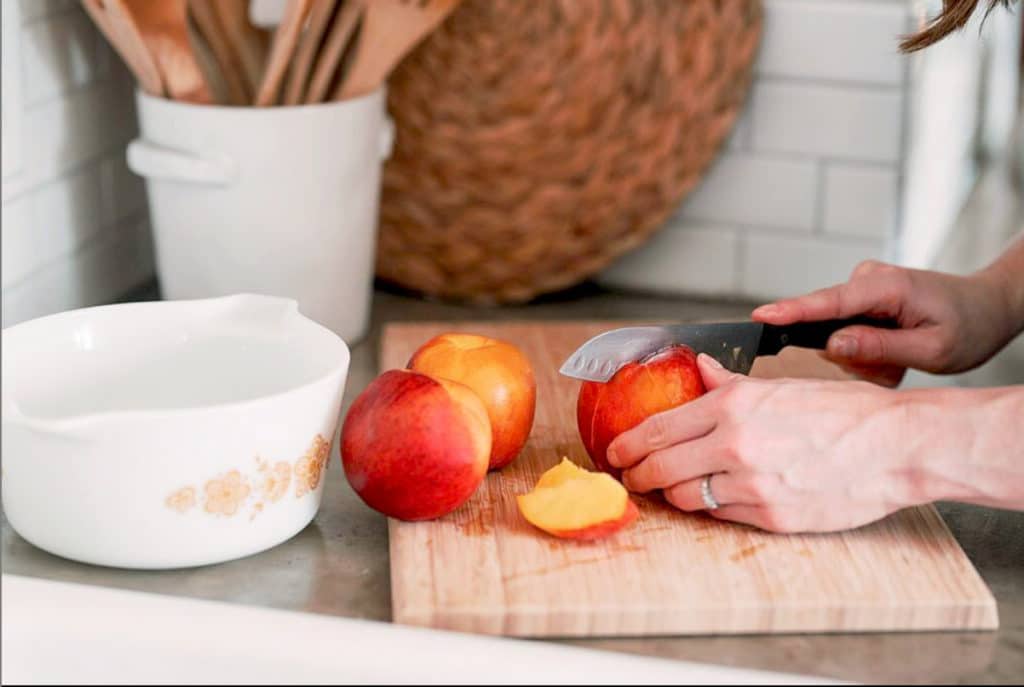 We Love Pacific Northwest Produce
This is a great time of year to grow and eat a variety of Pacific Northwest produce. In addition to all that tasty stone fruit, summertime is a strong growing season for a bunch of other fruit and vegetables. While there is delicious Pacific Northwest produce to enjoy all summer long, there is often even more in the late summer months: Fruit trees will be teeming with ripe stone fruit ready for harvest! Along with other late-season vegetables like trailing tomatoes and plump peppers, stone fruits are one to look forward to in late July, August, and September.
When it comes to savoring these fruits throughout the end of the season, there are a couple ways to make it last even longer. To enjoy these fruits all year long, they can be preserved for prolonged storage and made into sauces, smoothies, and more. If you end up with an abundance of stone fruit that's getting more and more ripe, save before it gets bad with one of these methods:
Freezing: for smoothies and pies
Canning: sliced stone fruit
Canning: prepared jams, jellies, and preserves
Dehydrating: dry slices of stone fruit for snacks
Other Pacific Northwest produce and fruit to enjoy as it comes into season includes berries, melons, and rhubarb. Stop by Tacoma Boys to see what's fresh and in stores locally.
Summer Fruit Recipes to Savor
Sun ripened, succulent summer fruit like peaches, berries, and melons are so nice to snack on all season long. There's something special about eating the same produce that is grown and harvested locally! And while it's nice to snack on, summer fruit can be used in many different recipes. When taking summer fruit on the go, we recommend more sturdy options like cherries and apricots, which hold up a little better and bruise less easily than peaches or nectarines.
Some examples of recipes using stone fruit can include salads, salsas, sauces, and drinks, like these: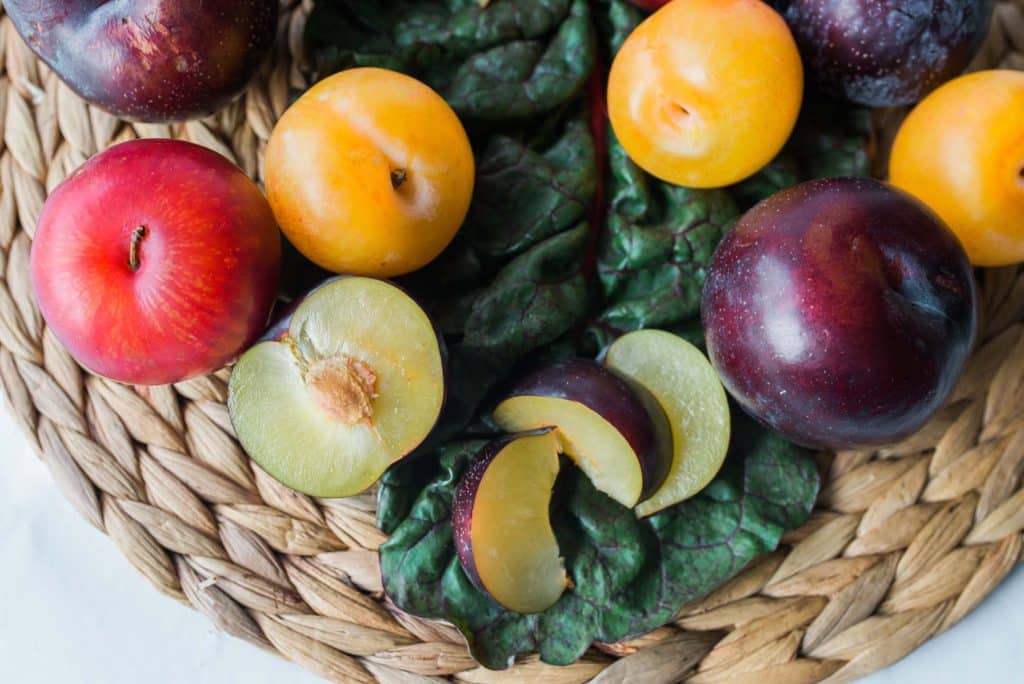 Grilled Stone Fruit Arugula Salad
Ingredients
Grilled stone fruit such as peaches, nectarines, apricots, or cherries, halved
Arugula
Salt and pepper
Lemon, juiced
DaVi Extra Virgin Olive Oil
BelGioioso Fresh Mozzarella or Burrata Cheese
Columbus Prosciutto
Nonna Pias Classic Balsamic Glaze
Directions
Toss the arugula with a squeeze of lemon juice, a drizzle of olive oil, and a pinch of salt and pepper.
Lay the arugula on a serving plate and top with the grilled stone fruit, torn pieces of mozzarella or burrata cheese, and torn pieces of prosciutto. Drizzle with some of the balsamic glaze and serve.
Next time you're craving ripe summer and stone fruit, stop by Tacoma Boys to see what's in season and available! In addition to a variety of local and otherwise fruit to savor, you can stock up your pantry and get everything you need for dinner. To stay up to date on insider deals and specials, sign up for Tacoma Boys' text list. Just text (253) 246-1661 to tell Paul you want to be on the list!