Margaritas and Tacos: A Classic Summer Duo
Comments Off

on Margaritas and Tacos: A Classic Summer Duo
The combination of margaritas and tacos is hard to match. Tacos are usually light and flavorful which compliments the subtle tartness of margaritas. The classic duo of Mexican food and drink sometimes share flavors like lime, jalapeno, and of course salt: Margaritas can be spicy, extra sour, or nice and sweet to match your tacos. And the summer season is a perfect time to enjoy the light and refreshing pair!
Margaritas and Tacos!
The delicious pairing of margaritas and tacos has long been known to go well together. A juicy bite of savory chicken or carnitas wrapped in a soft corn tortilla followed by a sip of crisp lime margarita sounds perfect. Tart lime juice, sweet triple sec, and your favorite bold tequila are all you need to get started on the drink.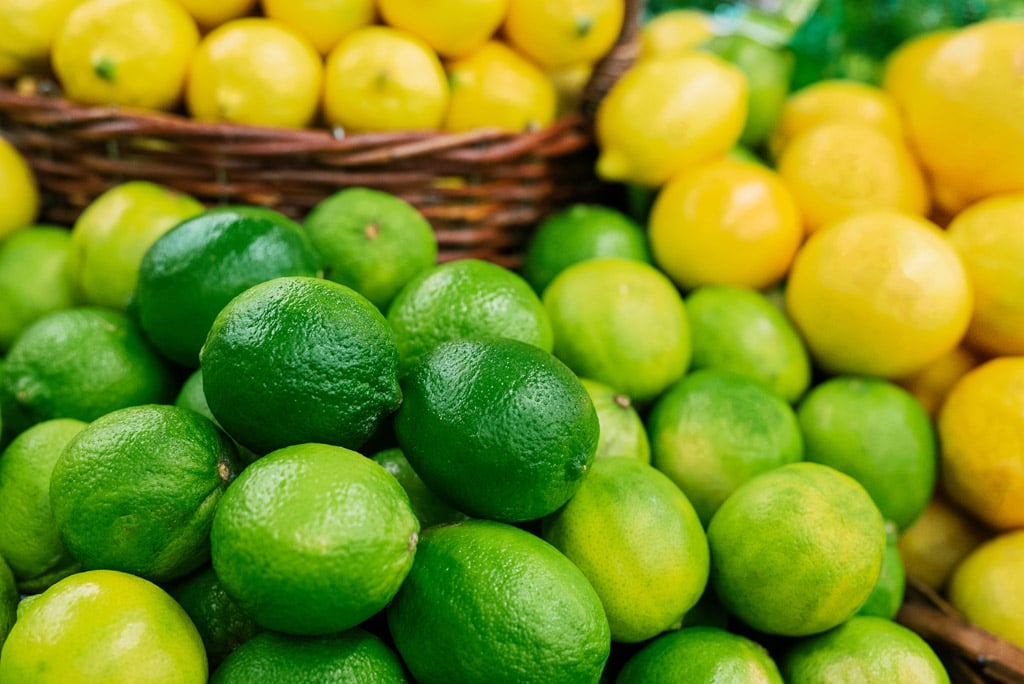 But, margaritas and tacos can also complement each other. That's because you can customize the flavors of each and mix and match to enhance the meal. Make a few different types of margaritas and tacos depending on what you like. Margaritas can easily be flavored and enhanced with fruit juices, syrups, herbs, and other ingredients. (Read on for suggestions on making flavorful margaritas!). Same goes for different flavors of tacos to meet your group's tastes, with various fillings, spices, and toppings.
The classic duo of margaritas and tacos is also a good theme for a summer party or gathering if you want to try something new or have something to focus on. Set up a "taco bar" with a variety of cooked fillings and toppings. Also, you can set up a margarita bar with a base of lime and tequila and put out a variety of fresh fruits and flavorings for people to mix in. That way, everyone can enjoy their own pairings of margaritas and tacos!
Salsa at Tacoma Boys
When plating up a taco bar or other Mexican food to munch on, salsa as a topping is almost always a given. And thanks to Tacoma Boys, your taco party can include a wide range of salsas with different flavors and levels of heat. Stop by to see what's available like some of these flavors of salsas or queso sauces by Tacoma Boys:
Chipotle, habanero, ghost chili, hatch tomatillo, and serrano salsa
Black bean salsa
Mango lime salsa
Tomatillo avocado salsa
Queso blanco sauce
Mocktail & Cocktail Recipes
When it comes to making cocktail recipes like margaritas, there are so many to choose from! The internet is full of different mocktail and cocktail recipes and there is something for everything. Margarita recipes using ingredients other than lime are pretty simple to make, though. Any fresh fruit or herb, like fresh grapefruits squeezed into juice, smashed raspberries, or muddled basil or mint, can simply be stirred into your assembled margarita!
For example, try a ginger lime margarita with a splash of Ginger People Organic Ginger Syrup. Blend up a frozen mango margarita with Cascadian Farm Organic Frozen Mango Chunks. Make a pear margarita with Elixir Fixer Got a Pear Cocktail Syrup and a pineapple margarita with Lakewood Organic 100% Pineapple Juice. Or, you could even try a combination of some of these, like a pineapple pear margarita!
Taco Recipes Are Easy
Taco recipes are some of the most simple and popular foods to make! It's one of those dishes that can easily be customized no matter the dietary preferences, too. Fillings like shredded chicken, ground beef, shredded pork like carnitas, and grilled or battered fish tacos are a few options. Check out Tacoma Boys own recipes for Salmon Tacos with Cabbage Slaw or Grilled Steak Fajitas!
And for vegetarian and vegan taco recipes, there are plenty of options. Vegetarian tacos can include beans, rice, vegetables, and tofu. Or, try a "fake meat" plant based meat like Beyond Meat or Field Roast products. Season as desired with salsa or fresh aromatics like herbs, peppers, and onion. Also, you can use black or refried pinto beans as a filling or a garnish. Other fresh or homemade toppings for tacos can include fresh sliced radish, diced avocado, shredded lettuce, and chopped cilantro. Or, you could also try some of these toppings from Tacoma Boys:
Toppings from Tacoma Boys
Tacoma Boys' Pickled Jalapenos
Wholly Guacamole
Mama Lil's Pickled Hot Hungarian Peppers
Cacique Cotija Cheese
Stonewall Kitchen Corn Relish
For simple taco recipes like american-style hard shell ground beef tacos or chicken tinga tacos, all you need is a couple ingredients. Tacoma Boys offers a variety of premixed seasonings to make cooking a breeze. Try Siete Carnitas Seasoning for pork, Riega Street Tacos Chicken Tinga Seasoning for chicken, and Tacoma Boys Original Taco Seasoning for ground beef. All you need is tortillas like La Tortilla Factory Corn Tortillas, Mission Flour Tortillas, or Siete Grain Free Taco Shells!
For more ideas on margaritas and tacos to make together, check out this margarita and taco pairing guide. And, when you're ready to get cookin', stop by Tacoma Boys for everything you need for the kitchen. To stay up to date on insider deals and specials, sign up for Tacoma Boys' text list. Just text (253) 246-1661 to tell Paul you want to be on the list!