Kicking off the Football Season with Tailgating Recipes
Comments Off

on Kicking off the Football Season with Tailgating Recipes
The regular football season is about to begin and many people will be commencing with tailgating recipes! The pre or post game stadium parking lot celebration is a great time to gather with friends and make good food and even new pals. Ensure you have a successful tailgate party with simple, tasty recipes prepared ahead of time.
Tailgating Recipes
National Tailgating Day is September 3 and it's time to celebrate with tailgating recipes! A necessary element for tailgating is of course quick and easy foods that can be reheated on the grill or munched on as is. The majority of tailgating recipes can be cooked and prepared ahead of time. Then, assemble or reheat it once you get to the game. But not everyone has a grill or will be able to use it when tailgating. When you're on the go and without a kitchen or grill nearby, stock your cooler or crockpot with recipes like these:
If you're considering cozy crockpot recipes, a nearby outlet is needed. As we transition further into the football season and fall, chilly weather surely calls for cozy foods like crockpot chili! Simply make the dish ahead of time and keep it warm on gameday. You can enjoy as is or, if someone nearby is grilling, make hot dogs into chili dogs! Some of the dawgs and sausages offered at Tacoma Boys include Aidelss Smoked Chicken Artichoke & Garlic Sausage, Boars Head Uncured Beef Knockwurst, Uli's Famous Fresh Polish Kielbasa Sausage, and much more.
If you have a grill to reheat or cook food fresh, check out our blog all about grilling tips here. And get inspired with ideas like these tailgating recipes:
What's the Best Football Food?
Simple, easy to prepare dishes are the best football food for tailgating and celebratory parties. But football food is also known for being savory, salty, and satisfying for a crowd. These types of foods can be prepared mostly ahead of time and quickly heated up and prepared on the grill. When you're feeding a crowd and don't want to spend much time slaving over the cutting board or grill, easy options like sliders, sandwiches, and dips are perfect.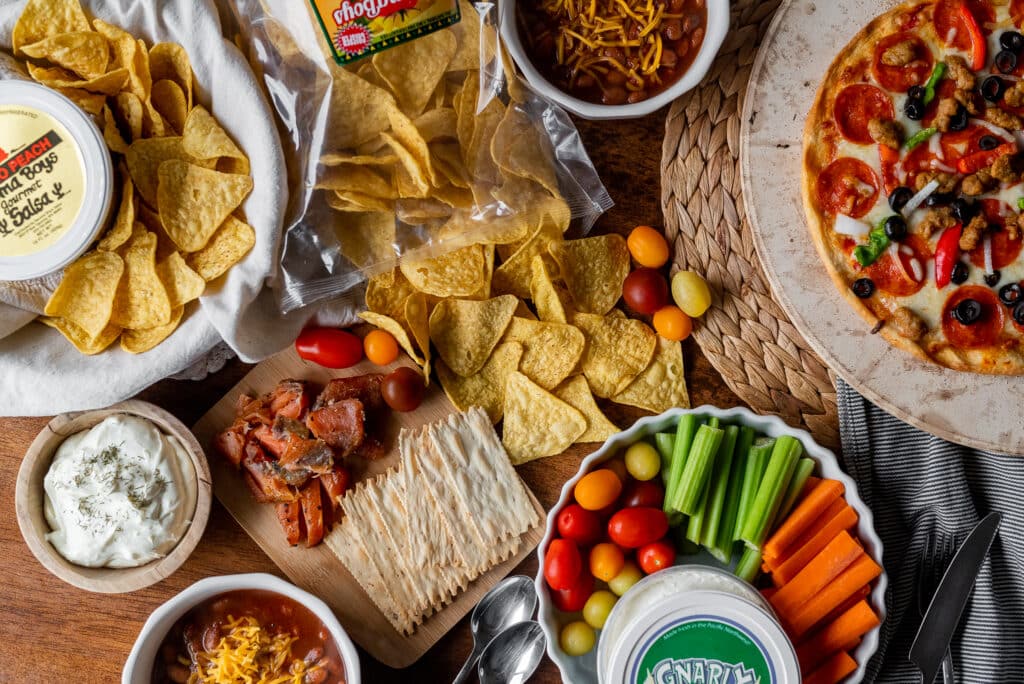 For those hearty hot dogs you're bound to grill up, Tacoma Boys has a wide selection of condiments to dress your dog. Condiments and toppings are a great way to customize football food so everyone has something they like. For example, these are just a few of the dozens of sauces and hot dog fixins available:
Torchbearer All Natural Honey Mustard
BBQ Petes Puyallup Fair BBQ Sauce
Shemps Old Fashioned Hot Ketchup
So Good Food Sweet Black Garlic Miso Mayonnaise
Tacoma Boys Sweet Onion or Jalapeno Relish
Mezzetta Hot Banana Wax Peppers
For hotdog or slider buns, choose from Tacoma Boys pretzel buns, stadium hoagie roll, Kings Hawaiian Rolls, Schar Gluten Free Hot Dog Rolls, and more.
Delicious Easy Appetizers
Whether at home or in the stadium parking lot, easy appetizers are necessary for NFL spectators. Either heated up on the grill or served chilled, there are so many options to try! Cold dips like spinach dip, veggies and ranch, or hummus are great options. Same goes for cold cuts, subs, and pasta salads. Tacoma Boys also offers rotating options of deli pasta salad and salsas to add to your spread for easy appetizers. Same goes for specialty cheeses for a charcuterie cheese board.
Most any of your favorite or go-to party appetizers or snacks should be able to be reheated on the grill or prepared ahead of time. For more game day ideas for delicious easy appetizers, consider some of these Super Bowl Appetizers too!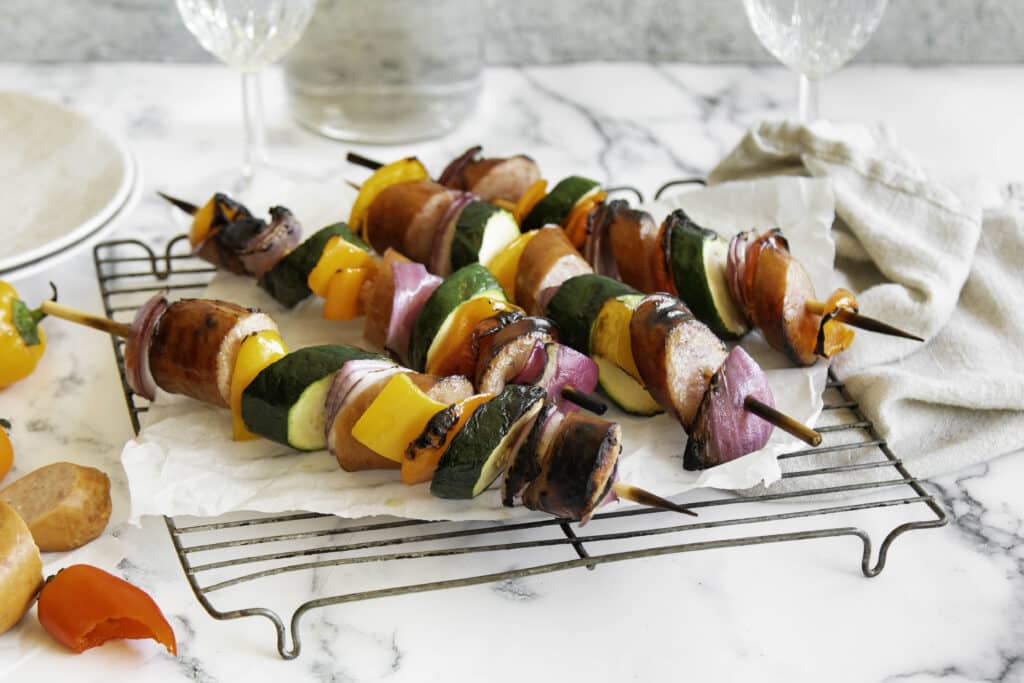 Tailgating Tips
Celebrate with friends, family, and even strangers with snacks and games at tailgates. Don't forget the folding chairs, cornhole yard games, and game day gear! Research and plan ahead to know if you'll have access to electricity and other amenities in the stadium parking lot. And if you're not familiar with tailgating, check out this list by Epicurious for a few more tips. To stay up to date on insider deals and specials, sign up for Tacoma Boys' text list. Just text (253) 246-1661 to tell Paul you want to be on the list!