How to Make Sweet and Salty Snacks for National Snack Food Month
Comments Off

on How to Make Sweet and Salty Snacks for National Snack Food Month
Homemade and store bought sweet and salty snacks are delicious and satisfying! There's just something special about that mix of slightly sweet with a little bit of salty flavor too… The contrasting flavors happen to complement each other nicely. And it's easy to make these snacks at home or conveniently pick them up from Tacoma Boys in honor of National Snack Food Month.
We Love Sweet and Salty Snacks!
Nibble, graze, and munch on sweet and salty snacks to try something new this month. Rather than reaching for that bag of potato chips or whipping up a batch of buttered popcorn, why not go for something different? Chocolate covered pretzels, kettle corn, and barbecue chips are a few examples of sweet and salty snacks. And February is National Snack Food Month! With the end of winter looming and lots of time spent cuddled up watching movies or TV, snacks are a must. Plus, it's still the new year and some people might be adjusting to new intuitive eating habits. Eat what you need, but also what you want!
This month, consider some of these sweet and salty snacks from Tacoma Boys:
Wonderful Sweet Chili Pistachios
Deep River Snacks Sweet Maui Onion Potato Chips
Pacific Pickle Works Bread & Buddhas Pickle Chips
Dot's Honey Mustard Pretzels
And more options like these from Pacific Northwest local businesses:
Oregon Orchard Sweet & Spicy Barbecue Hazelnuts
Kettle Honey Dijon Potato Chips
Seattle Chocolates Salted Almond Truffle Bar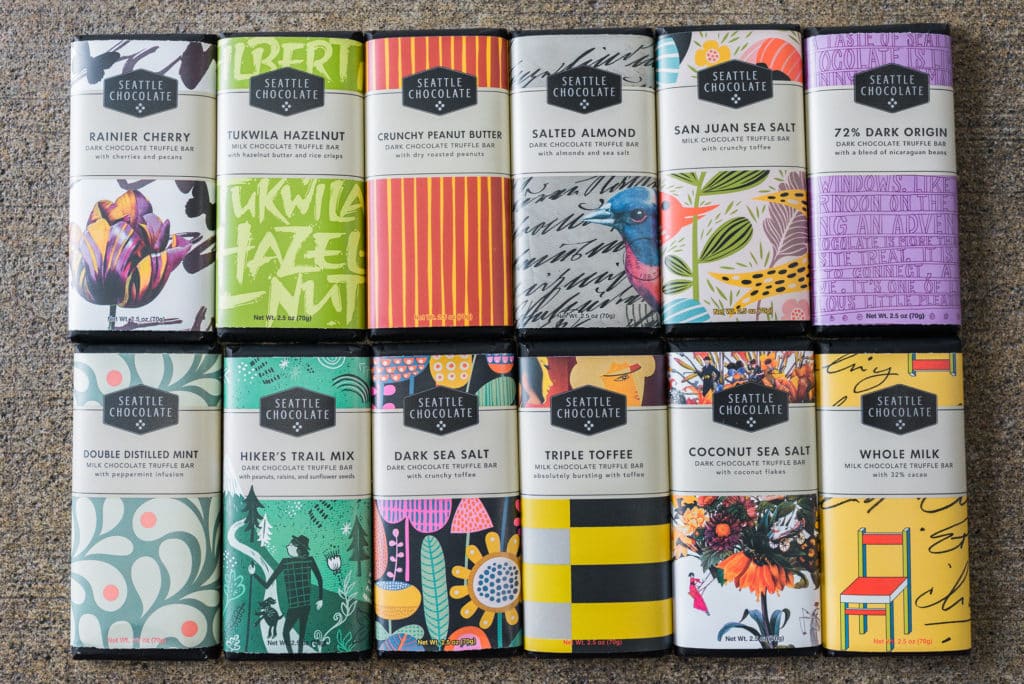 National Snack Food Month
February as National Snack Food Month is a great time to reevaluate your snacking and maybe try something new! From potato chips, to nuts, veggies and dip, and more, there are so many different ways to snack. Sweet and salty snacks in particular can be super satiating. They can be as simple as a flaky salt-studded chocolate chip cookie or dish of honey roasted peanuts. Chex mix is one of the best and most popular simple sweet and salty snacks to munch on. And it can be made at home or picked up in the aisles of the grocery store.
If you're looking to make sweet and salty grub for National Snack Food Month, consider staples like toffee, chex mix, and charcuterie spreads. And while you're at it, check out this guide for How to Make a Sweet and Salty Snack Board by Two Peas & Their Pod!
Tasty Homemade Snacks
Easy and delicious homemade snacks are great between meals, when watching movies, and maybe even for a midnight treat! You can make homemade snacks that are a great mix of salty and sweet by combining crunchy, salty elements like nuts with something sweet like honey or chocolate. Salted caramel is one great example of something that's just a bit sweet and a tad salty. And it goes with so many things, like shortbread or apples!
For a sweet and salty snack that's a bit more filling, go for a simple grilled cheese sandwich— Just add a spoonful of fruit jam or even some chopped up dates to add that contrast! Or, try an Apple and Gouda Grilled Cheese.
And just about any savory recipe with caramelized onions is bound to be a bit sweet, too. Try Tacoma Boys own Caramelized Onion & Apple Flatbread Recipe, which is salty from brie cheese.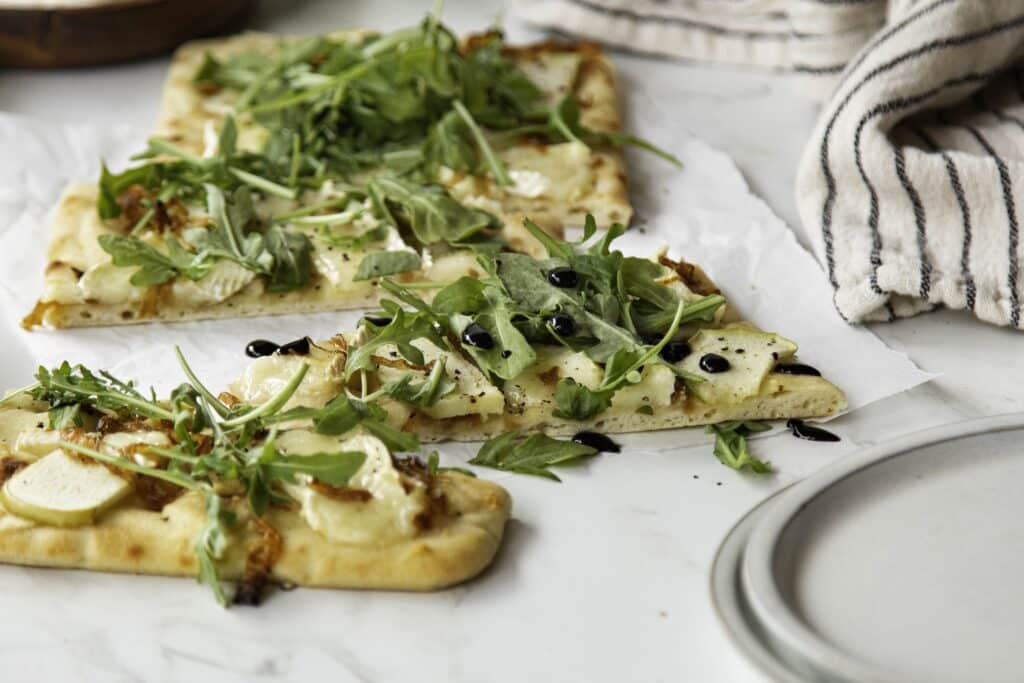 Quick and Easy Chocolate Covered Pretzels
These chocolate covered pretzels are a nice approachable recipe for an easy salty and sweet treat to try. For something different, try it with peanut butter filled pretzel nuggets instead!
Ingredients
4 oz dark or milk chocolate
Quinn Classic Sea Salt Pretzels
Maldon Sea Salt Flakes
Directions
Melt the chocolate in 20 second intervals in the microwave, stirring each time, until melted.
Line a baking sheet, cutting board, or other surface with parchment paper. Dip a pretzel into the chocolate, letting the excess drip off and using a fork for less mess. Place on the parchment lined sheet then repeat with the remaining pretzels. While the chocolate is still melted, sprinkle each pretzel with a pinch of sea salt flakes.
Transfer the pretzels to the refrigerator and let set for about 30 minutes or until the chocolate is firm.
Store these in the refrigerator in an airtight container, grabbing a few and munching from the fridge as desired!
Other examples for homemade snacks that are a perfect mix of sweet and salty include candied bacon or kettle corn. This kettle corn recipe by Feeding Your Fam only calls for four ingredients! Or, try these Spicy Honey Roasted Peanuts by Brown Eyed Baker. Browse the snacks aisles of Tacoma Boys to see a variety of salty and sweet snacks! This includes chips, nuts, chocolate, and more ingredients to make your own version of a snack. Shop online, too, to see examples of what might be available when you stop by. To stay up to date on insider deals and specials, sign up for Tacoma Boys' text list. Just text (253) 246-1661 to tell Paul you want to be on the list!