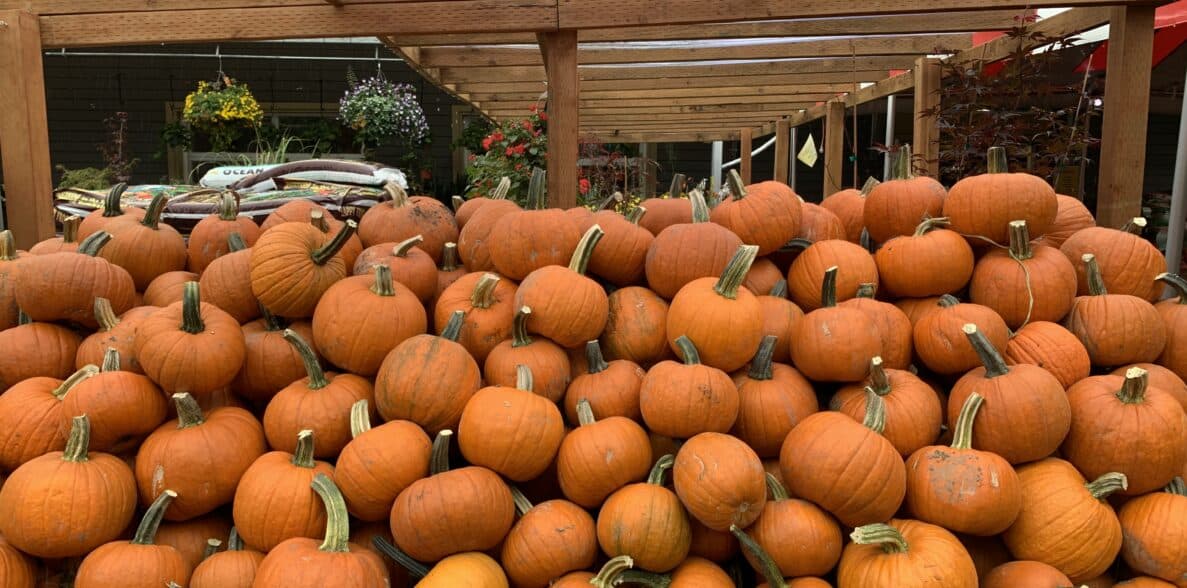 How to Make Homemade Dessert with Sugar Pie Pumpkins
Comments Off

on How to Make Homemade Dessert with Sugar Pie Pumpkins
Sugar pie pumpkins are the small, round, cute little pumpkins that are edible and easy to cook. As the name implies, they're perfect for use in a pumpkin pie. But they can also be cooked into savory dishes and any sweet pumpkin dessert, too. With some simple instructions, you can achieve superior results with your pie! Grab a sugar pie pumpkin or two and bake it for use in recipes all season long.
We Love Sugar Pie Pumpkins
When making homemade pumpkin pie from scratch, you're bound to reach for a sugar pie pumpkin! Sugar pie pumpkins are slightly sweet, soft when roasted, and full of nutrients. After cooking, you can cut the pumpkin into wedges or scrape out the cooked flesh. The flesh can then be blended or a puree or otherwise incorporated into recipes. Simply cut them in half, scoop out the seeds, and roast them up! Then, eat while avoiding the skin of the pumpkin. The fall fruit (yes, it's a fruit!) can be enjoyed with olive oil, salt, and pepper and savory seasonings like garlic powder. Or, season it with just a pinch of salt and warm spices like cinnamon and nutmeg. Add a drizzle of maple syrup for a sweet snack, too!
For detailed instructions on how to roast pumpkin for side dishes or other recipes, check out this page by Minimalist Baker.
How to Make Pumpkin Puree
Did you know that most store bought canned pumpkin purees contain other types of squash, too? You can harness the pure flavor of sugar pie pumpkin by using your own homemade pumpkin puree. It's quite easy and can be used in so many recipes!
Carefully slice a small, 4-5 lb sugar pie pumpkin in half from stem to stern. Scoop out the seeds and innards. (Save the seeds to roast later if desired!).
Oil the cut size of the pumpkin then place cut-side down on a baking sheet. Transfer to a 400 degree oven and cook for about 45 minutes or until the pumpkin flesh is very fork tender and mushy.
Scoop out the pumpkin flesh from the skin and place in a high speed blender or food processor. Blend until smooth and pureed. You should have about 4-5 cups of pumpkin puree. Use as desired and freeze the excess for recipes later in the season!
The Best Homemade Pumpkin Pie!
The tastiest homemade pumpkin pie can be made with locally grown and purchased sugar pie pumpkins. Follow the directions above to make puree and get started! You can use your favorite pumpkin pie recipe and simply substitute a can of pumpkin puree for 1 ½ cups of your homemade sugar pie pumpkin puree. Make a traditional pie with one crust and whipped cream on top. Or, try Tacoma Boys recipe for Pumpkin Streusel Pie that includes a crumbly spiced topping instead!
Sugar Pie Pumpkin Pie Recipe
Ingredients
1 standard premade pie shell
1 ½ cups homemade sugar pie pumpkin puree
1 standard can evaporated milk
2 large eggs
¾ cup brown sugar
2 tsp pumpkin pie spice
1 tsp vanilla extract
¼ tsp salt
Whipped cream, to top
Directions
Preheat the oven to 425 degrees Fahrenheit. Whisk together the pumpkin puree, milk, eggs, sugar, spice, vanilla, and salt until smooth.
Place the pie shell on a baking sheet. Pour the pumpkin mixture into the shell. Transfer to the oven and bake for 15 minutes.
Reduce the oven temperature to 350 degrees and continue baking for 45 minutes or until the pie is set in the center.
Let cool at room temperature for at least 2 hours. Transfer to the fridge and chill for at least another 2 hours before serving with whipped cream on top.
Fall Desserts with Seasonal Ingredients
Seasonal ingredients like pumpkin and apples are great for fall desserts! Specifically, you can make anything with the flavor of pumpkin spice… It's often hyped up for good reason. Spruce up your usual rotation of baked goods with pumpkin spice cookies, cupcakes, tiramisu, and much more. Add pumpkin puree and pumpkin pie spice to just about any dessert to make a pumpkin spice version! Same goes for lattes (of course), sweet breads, and pancakes. Another example of a fun fall dessert for Thanksgiving or other occasions is a cheesecake layered or swirled with pumpkin pie too. Scrumptious!
These ingredients are seasonal from September through December and are so good in fall desserts:
Pumpkins and other squash
Pecans
Cranberries
Apples
Browse specialty and seasonal ingredients and produce at Tacoma Boys and H & L Produce! You can always find a rotating selection of fresh local produce and everything else you need for dinner and dessert. To stay up to date on insider deals and specials, sign up for Tacoma Boys' text list. Just text (253) 246-1661 to tell Paul you want to be on the list!