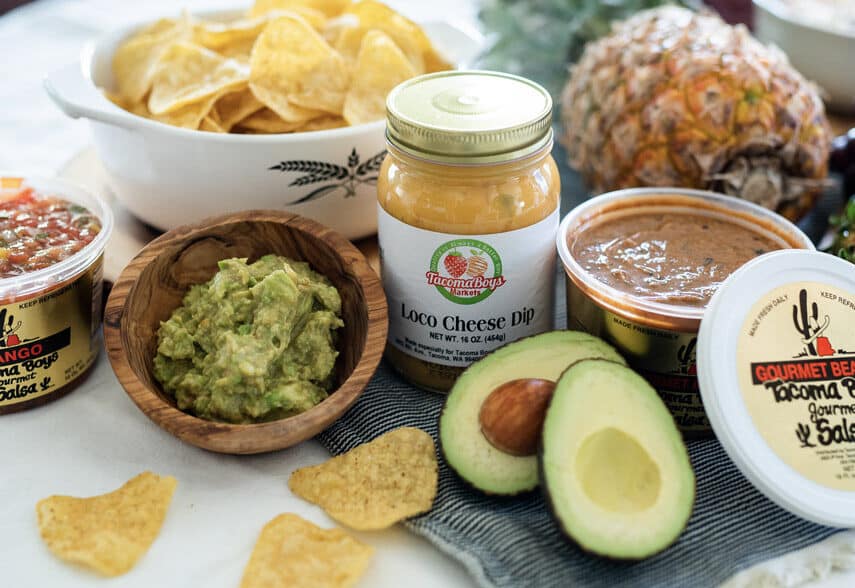 Congratulations Grads! The Best Food for Graduation Parties
Comments Off

on Congratulations Grads! The Best Food for Graduation Parties
Schools out and it's just about time to celebrate with graduation parties! As high schoolers and college students get ready for the end of the school year, many are not only looking forward to the summer but for commencement. That surely includes backyard barbecues and munching on fresh seasonal food to get in the summer mood! And if you're looking for a way to help them celebrate graduation, a spread of delicious food to try is a great place to start.
Graduation Parties
Some graduation parties can be big and elaborate, while others can be simple and still quite celebratory. A pretty color scheme with school colors, balloons and decorations, and photo collages might be present for the special occasion. But a more chill graduation party might take the time to celebrate with seasonal foods and treats like the graduates' favorites.
We suggest a spread of snacks and appetizers as a must-have for just about any party: For graduation parties, a variety of snacks and appetizers as well as indulgent treats and fun recipes sounds well rounded and satisfying! Since it's the summer, grilled finger foods and fresh fruit and vegetables are perfect for this spread. Graduation parties are unique because there are many people celebrating an accomplishment. And this special occasion might mean the grads can pick out a bunch of their favorite foods to enjoy all day long— Perhaps a perfect way to celebrate!
Cooking for a Crowd
When mulling over what to do and cook for these types of celebrations, it's important to consider cooking for a crowd. Picnic and barbecue style foods are great for graduation parties and crowds because a lot of food can be cooked at once. And finger foods are great because you can have a selection of several different small snacks for a crowd to choose from.
Another popular option for these kinds of get-togethers in the summer like Memorial Day barbecues is potluck-style food. Ask a few people to bring a few different types of dishes and take the worry of cooking off your plate! These bites and appetizers are perfect for enjoying a variety of flavors and foods while hanging out and relaxing with no stress.
Here are some examples of dishes that are great for backyard barbecues and summer crowds:
Hamburgers and chicken sliders
Potato salad and pasta salad
Fresh fruit like watermelon, berries, and peaches
Deviled eggs
Buffalo cauliflower bites
Grilled corn and potatoes
Chicken wings
Mini quiches, pastry pinwheels, and pizzas
Salsas and dips
For all those dips and salsas, Tacoma Boys offers a variety of chips to dip depending on what everyone prefers, including Tacoma Boys Yellow Corn Tortilla Chips, Siete Grain Free Tortilla Chips, Athenos Baked Pita Chips, and Terra Real Vegetable Chips.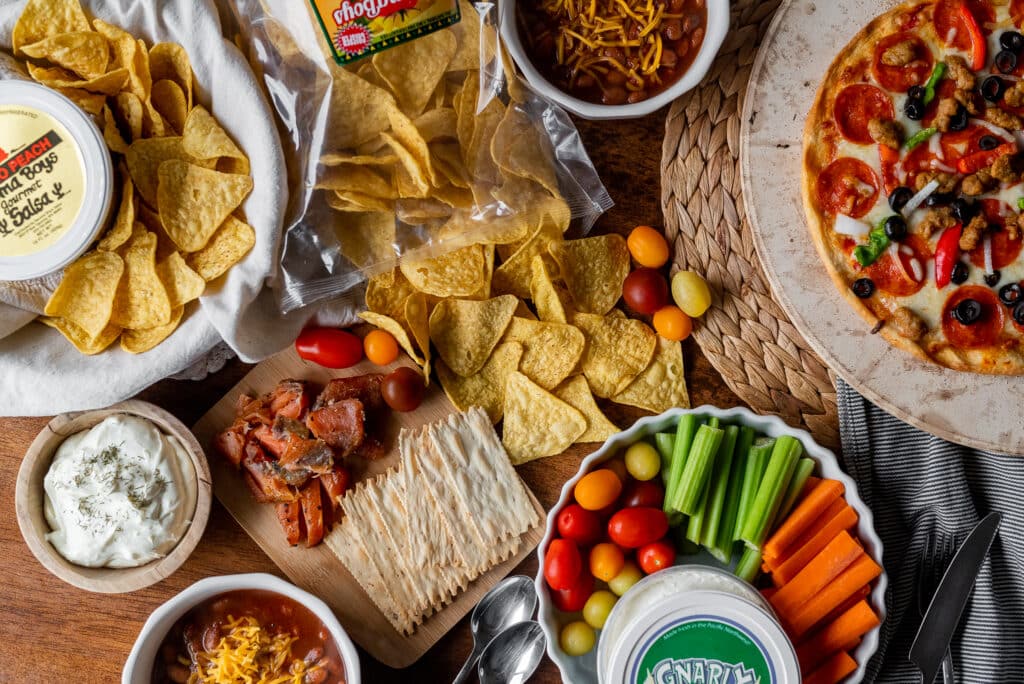 Summer Recipes for Barbecues
Summer recipes are lots of fun to prepare and rewarding to enjoy. Many people go for the grill to savor that warm weather while bringing out the natural flavors from fresh meat and seasonal produce. When it comes time to fire up the grill and cook for a crowd with meat and seafood, Tacoma Boys has a wide variety of different seasonings to try, such as Rosemary Garlic Rub, Buffalo Wings Rub, Honey Mustard Rub, Jamaican Jerk Seasoning, Pulled Pork Seasoning Mix, and much more. Read on for a grilled vegetable dish with seasonal produce that's easy to cook and tastes super summery! And for more inspiration for summer recipes, check out this summer dinner round-up by Gathering Dreams here.
Grilled Summer Vegetable Salad Recipe
Ingredients – serves 4
2 large zucchinis, sliced lengthwise
1 large red onion, sliced into thick rings
2 medium gold potatoes, sliced into discs
2 large cobs corn, husked
Napa Valley Naturals Avocado Oil, or other neutral oil to grill
Salt and pepper to taste
1 lemon, juiced
Drizzle of Mina Moroccan Extra Virgin Olive Oil
Directions
Heat the grill to medium high heat, about 450 degrees.
Oil the vegetables with the avocado oil and season with salt and pepper. When the grill is hot, place all vegetables on the grill in a single layer.
Grill the vegetables on all sides until the zucchini, potatoes, and onions are just tender and the corn is nicely browned and charred in some places. The zucchini will cook the quickest, in about 6 minutes total, while the potatoes and corn will take longer, about 10-12 minutes total.
Remove the vegetables from the grill. Chop the zucchini and onion and slice the corn off the cob. Add all vegetables to a serving dish and top with a squeeze of lemon and a drizzle of olive oil before serving at room temperature, chilled, or warm.
Swing by your local Tacoma Boys to grab everything you need for a summer full of fresh delicious recipes! That includes a selection of seasonal vegetables and fruit as well as meat, seafood, specialty seasonings, and more. To stay up to date on insider deals and specials, sign up for Tacoma Boys' text list. Just text (253) 246-1661 to tell Paul you want to be on the list!