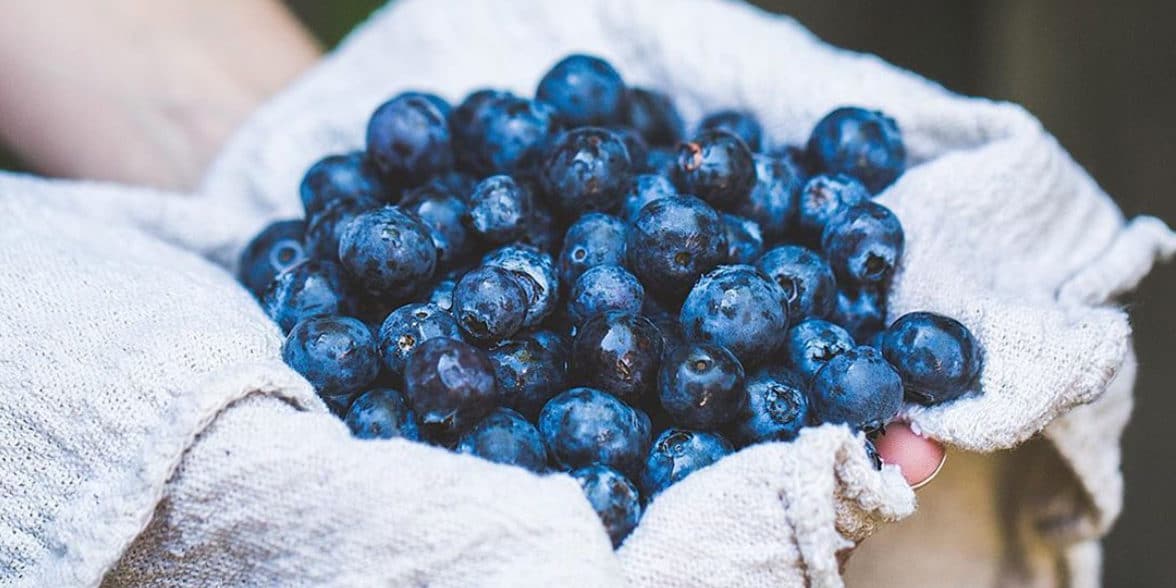 All About Blueberries: 3 Ways to Try Washington's Best Summer Berry
They're finally here! This summer's crop of the plumpest, juiciest blueberries you can imagine has hit the shelves at Tacoma Boys and H&L Produce. The best part? Our blueberries are grown right here in Puyallup! Did you know our state produces more blueberries than all of the other states combined? Washington has a great climate for growing them, which means fewer pesticides and bigger berries. And the crop gets bigger every year to meet a growing demand. More people are eating more blueberries and with great reason!
Why should you eat blueberries?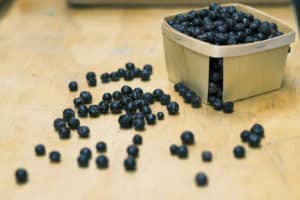 Often called a "superfood," blueberries are low calorie, but packed with nutrients. These nutrients include a significant amount of Vitamin C, Vitamin K, Manganese, and Fiber. In addition to this, blueberries have antioxidants which help block cancer-causing free radicals. Blueberries also boast anti-aging properties, contribution to heart health, lower blood pressure, and better cholesterol. 
Convenient to eat now or freeze later, blueberries make the top of our list when it comes to favorite fruits. And to top it all off, they're extremely versatile! From sweet to savory dishes, blueberries can do it all. So, we've compiled a few of our favorite ways to enjoy them. Try one or all of these great recipes and see if Washington blueberries don't become a favorite in your home as well! 
3 Delicious Blueberry Dishes to Try This Summer
Blueberry Pancakes
Is there anything better than a mouthful of fluffy, warm pancake coated in butter and maple syrup? We think so. The same thing, but with blueberries. Simply start with your favorite pancake recipe or pancake mix, add as many blueberries (frozen or fresh) as you like to the batter, pour onto a preheated griddle as usual, and enjoy! Don't have a favorite recipe? Try this one from Cafe Delites! You'll need:
2 cups all purpose 
1/4 cup granulated sugar or sweetener
4 teaspoons baking powder
1/4 teaspoon baking soda
1/2 teaspoon salt
1 3/4 cups milk, 
1/4 cup butter
2 teaspoons pure vanilla extract
1 large egg
Blueberries!
Simply mix dry ingredients (flour, sugar (or sweetener), baking powder, baking soda and salt) in a large bowl. Then, in a separate bowl, whisk the wet ingredients together. Combine wet and dry ingredients until mostly smooth. Mix in as many blueberries as you like. Now you're ready to cook! Preheat a skillet or griddle to low-medium heat. Oil lightly (butter is best, but you do you). Pour about a quarter cup per pancake onto the hot surface. You'll know it's time to flip when there are bubbles across the surface. Flip, wait, and enjoy! These pancakes are perfect for kids and breakfast connoisseurs alike, so don't be surprised if you find yourself making this recipe again and again!
Summer Berry Salad
This Summer Berry Salad is a great way to incorporate berries into your main course. A hefty amount of grilled chicken makes this salad a meal, and the combination of fruit, goat cheese and pecans provides a perfect balance. Here's what you'll need:
Fresh spinach
Strawberries, quartered
Blueberries 
Pecans
Goat cheese
Tacoma Boys Vanilla Peach Dressing
Grilled chicken, chopped
This salad is best with spinach or a spring mix as its base. Next, top with blueberries and strawberries (make sure they're stemmed and quartered). Then, add the pecans! Feel free to leave them whole, halve them, or chop them to your taste. For added sweetness and crunch, candy your pecans prior to making your salad. Top with crumbled goat cheese–we recommend grabbing some Montchevre's Blueberry Vanilla flavored goat cheese from Tacoma Boys and H&L Produce's vast cheese selection. Finally, toss in Tacoma Boys Vanilla Peach Dressing.
Feel free to leave the chicken off for a great vegetarian option or to enjoy as a side salad. This dish is a crowd pleaser–so enjoy it with your family at home or bring it to your next BBQ and watch it disappear!
Creamy Layered Blueberry Ice Pops
Ok, we may have saved the best for last with this one. Is it ice cream? Is it a popsicle? For kids or adults? Yes, yes and yes! These Creamy Ice Pops from Taste of Home are the ultimate treat for the middle of the day after playing in the pool, or a fancy dessert to top off the evening. Or, for a simpler take on the recipe, try our version below! Just make sure you prepare them well ahead of time, since they'll need time to freeze. 
You'll need:
2 cups fresh or frozen blueberries
2 tablespoons sugar
¾ cup Dickenson's Lemon Curd (found in our jam section)
2-1/4 cups frozen whipped topping, thawed
10 freezer pop molds or 10 paper cups (3 ounces each) and wooden pop sticks
Place blueberries and sugar in a saucepan; cook and stir over medium heat until berries pop, 5-7 minutes. Cool completely. Add whipped topping to the lemon curd, whisking to blend. Transfer half of the mixture to a pastry bag. Pipe into molds or cups. Layer with blueberries. Pipe the remaining whipped topping mixture over top. Close molds with holders. For paper cups, top with foil and insert sticks through foil. Freeze until firm, about 4 hours. All the taste and texture of summer rolled into one cool treat, you'll love these lemon blueberry ice pops. And the recipe is simple enough, you'll want to add it to your list of summer go-to's!
This Summer's Best Blueberries at Tacoma Boys
With all these fresh ways to try blueberries this summer, you'll need plenty. And here at Tacoma Boys and H&L Produce, we have plenty! Swing by and get a great deal on a half flat (or two). Eat some this week, then freeze the rest and enjoy year round! Simply place the whole ½ flat in the freezer and freeze until berries are solid. Then, place the blueberries in half gallon freezer bags and put them back in the freezer. Great for smoothies, baking, and just eating plain, you'll find tons of ways to enjoy this summer's crop of delicious juicy blueberries at Tacoma Boys and H&L Produce!