5 Spring Recipes Perfect For Mothers Day
Comments Off

on 5 Spring Recipes Perfect For Mothers Day
The spring time is perfect for Mother's Day. The warm weather has settled in, flowers are blooming, and a variety of spring produce is popping up at grocery stores and farmers markets! What better way to celebrate mom and family than with delicious spring recipes and flowers? Here at Tacoma Boys, you can find a variety of lovely spring produce to cook with and other ingredients to inspire your Mother's Day meal.
Celebrating Mother's Day
This year for Mother's Day, why not celebrate with refreshing spring recipes and meals? While some families have their own traditions or recipes, it's fun to try new things and experiment with seasonal ingredients. That's why we encourage you to grab some local seasonal produce to cook something up for mom! If you're looking to celebrate with your own kids, make it a family day of cooking and baking. There are so many different ways to create new dishes and try something new— And it's even that much more exciting to have someone to cook with!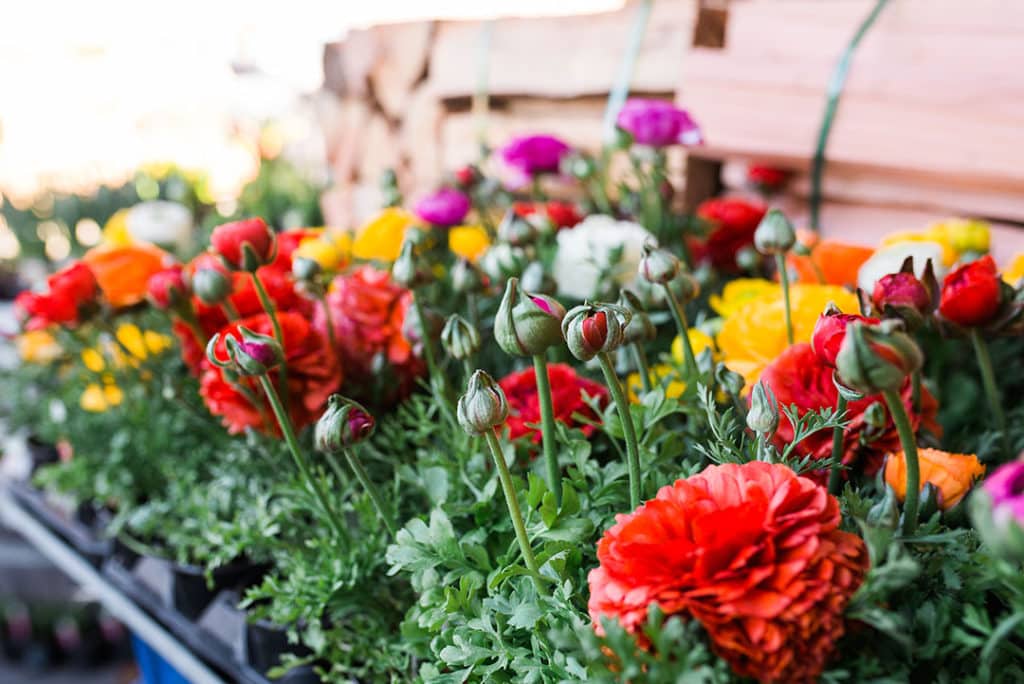 If you like to give a fresh bouquet on Mother's Day, Tacoma Boys has plenty to choose from including roses, tulips, daffodils, and more. You can make your own floral arrangements or pick out a fresh cut bouquet from our wide selection. For more information about the spring flowers available at Tacoma Boys, check out our blog all about it here! In addition to those gorgeous cut flowers, there are plenty of living and flowering plants to give, too. These are sometimes a nice alternative to cut flowers because they last longer (and the gift just keeps on giving as the flowers continue to bloom!)
Spring Recipes for the Family
As you're getting ready for seasonal holidays, it's a good time of year to utilize seasonal produce and make spring recipes for the family. The springtime brings with it an abundant growing season here in the Pacific Northwest. Fruits and vegetables like asparagus, beans, rhubarb, and various greens are growing tall and ready for harvest.
Cooking with the season and using these vegetables when they're fresh is a great way to stay connected with the climate and community in which we live. Plus, the produce doesn't have to travel far and is fresh close to the source. For example, try whipping up Tacoma Boys' Spring Vegetable Frittata with asparagus and leeks. Or, take a look at these spring recipes to cook for Mother's Day:
5. Asparagus Leek Soup Recipe:
This recipe uses spring produce asparagus and leeks along with garlic and a splash of cream for a simple and nourishing dish. It's full of flavor and easy to whip up with just a few ingredients when you have leftover vegetables on hand.
Ingredients
2 tbsp Bragg Organic Extra Virgin Olive Oil
2 medium leeks, trimmed and diced
1 lb asparagus, trimmed and chopped
1 tbsp Christopher Ranch Minced Garlic
Salt and pepper to taste
4 cups Pacific Organic Vegetable Broth
¼ cup heavy cream or cashew cream (for a dairy free version)
¼ cup BelGioioso Grated Parmesan Cheese – optional
Directions
Heat a large pot over medium heat and add the oil. When the oil is hot, add the leeks and saute until tender, about 5 minutes. Stir in the garlic and asparagus and cook until the garlic is no longer fragrant, about 3 minutes. Season with salt and pepper.
Stir in the vegetable broth and bring to a low boil. Reduce the heat and simmer for about 15 minutes or until the asparagus is tender.
Use an immersion blender to puree the soup to desired pureed consistency. Stir in the cream and parmesan cheese, if using, and cook for another 2 minutes.
Mother's Day Gifts
In addition to helping you whip up a meal mom will love, Tacoma Boys has a variety of other fun Mother's Day gifts to choose from. Other than lovely fresh flowers to give, wine, chocolate, and specialty food items can be good gifts, too. And if you want to go all out with a gift basket for mom, Tacoma Boys can help with that too. Just give us a call and we can create custom gift baskets for any occasion!

Stop by your local Tacoma Boys to check out the seasonal produce and to get ready to celebrate mom! To stay up to date on insider deals and specials, sign up for Tacoma Boys' text list. Just text (253) 246-1661 to tell Paul you want to be on the list!