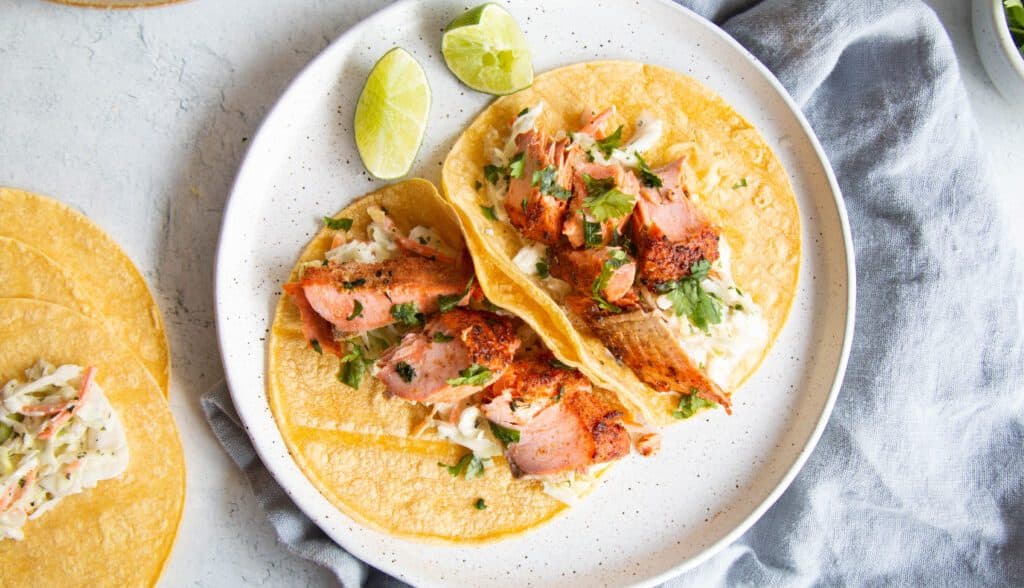 5 Easy and Delicious Cinco de Mayo Recipes
Comments Off

on 5 Easy and Delicious Cinco de Mayo Recipes
Cooking tasty Cinco de Mayo recipes is one of the best ways to celebrate the holiday! Cinco de Mayo commemorates the Mexican victory in a battle on May 5th back in 1862 in Puebla, Mexico. It also is widely celebrated to appreciate Mexican culture and heritage for those living in their home country, in the U.S., or elsewhere. Cinco de Mayo translates in Spanish to "fifth of May" so it's easy to know when to celebrate! Parades and festivals might mark the holiday as well as gathering with food and drink.
Cinco de Mayo Recipes
The easiest Cinco de Mayo recipes can be so tasty and satisfying! Cooking any sort of Mexican inspired fare will be appropriate and appreciated for guests at parties and potlucks too. One great meal that many people enjoy is tacos with margaritas. Browse Tacoma Boys blog all about that classic food and drink combo here for different pairings and recipe ideas. Or, check out these 5 easy Cinco de Mayo recipes:
Anything in the slow cooker is good for easy recipes! The hands off cooking method and recipe can be seasoned and so flavorful. Serve it in tacos, on top of chilaquiles, or any other way that sounds good.
2. Shrimp Fajitas
There are so many recipes out there for fajitas including shrimp fajitas and other meat and seafood. Shrimp is extra easy because it can be cooked in the same pan as the peppers and onions, just in the last couple minutes with some fajita seasoning.
A classic street food and appetizer dish is Mexican street corn or elote. Try making Mexican street corn dip for easy munching and sharing at a party or potluck!
4. Guacamole
Every fiesta has to include a bowl of tortilla chips and some fresh made guacamole! Simple ingredients like lime juice, onion, and jalapeno come together with mashed avocado quickly. For an even quicker hack, mix your favorite salsa with mashed avocado and serve as guacamole.
5. Enchiladas
Stuff tortillas with your filling of choice like shredded chicken or beans and cheese and cover with enchilada sauce for an easy dish to serve to a crowd. This type of recipe can be prepared ahead of time, too. Just grab your favorite enchilada sauce from Tacoma Boys like El Pato Enchilada Sauce.
Celebrating with Potluck Dishes
Depending on your Cinco de Mayo plans, potluck dishes can be a great way to style your celebrations. Host a get-together and ask everyone to bring a shareable dish. Dips, baked recipes, and even soups are good for Cinco de Mayo potlucks. Mexican style food is great because so many fillings and toppings work with so many food foundations. That means ingredients like shredded chicken, queso fresco, and pickled onions can be topped on starches and bases like tortillas and rice. You can even set up a taco or tostada bar and everyone can build their own! Tacoma Boys has a few tortillas and tortilla chips to choose from, like Tortilla Factory Corn Tortillas or La Mexicana Surito Flour Tortillas (a local brand).
Homemade Salsa Recipe
Adjust amounts based on what sounds good to you! In general and for a basic pico de gallo style salsa, start with these ingredients:
Ripe tomatoes
Diced red or white onion
Minced jalapeno
Chopped cilantro
Fresh lime, juiced
Salt and pepper
Mix it together, let it chill for a while, then enjoy that flavor combo— The vegetables' freshness might surprise you!
How to Make Easy Cinco de Mayo Appetizers
Shareable starters like bean dip, queso fundido, and taquitos are some of the best Cinco de Mayo appetizers. Small bites and snacks are good to get the party started and can even make up the whole meal if there are a few to choose from! One classic example is nachos, which are great for a crowd and can be customized. Serve a huge sheet pan of nachos and have extra toppings like pico de gallo and guacamole on the side so everyone can have their pick.
Mocktail & Cocktail Recipes
For Cinco de Mayo, many people like to make cocktails and mocktails to celebrate. Aside from the traditional margarita, there are a few simple drinks to have ready to go for your party. One way to make these recipes is to put out bottles of mixer ingredients like sour mix along with fruit juice and sparkling water. Then, everyone can make their own. You can also make one big batch of a cocktail or mocktail to pour from. Consider drinks like these:
Tacoma Boys has everything you need for a perfect Cinco de Mayo celebration including beer, fresh produce, salsas, and more. To stay up to date on insider deals and specials, sign up for Tacoma Boys' text list. Just text (253) 246-1661 to tell Paul you want to be on the list!