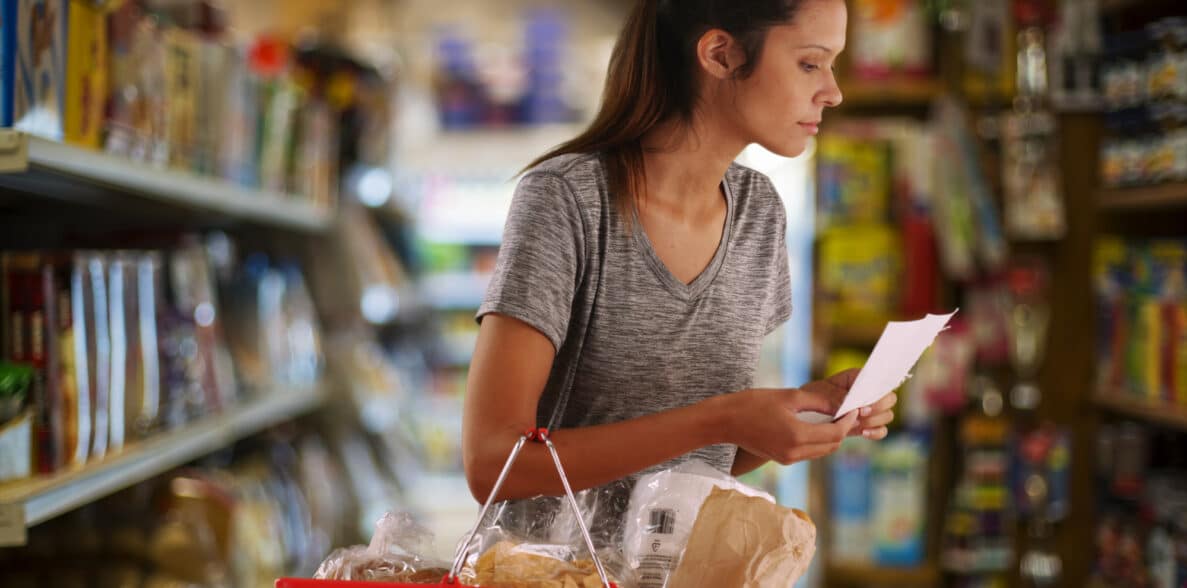 Where to Find The Highest Quality Foods in Washington
Comments Off

on Where to Find The Highest Quality Foods in Washington
If you've ever searched the phrase "grocer near me," then you're probably wondering where the highest quality grocery store is. Well, in Washington, and particularly the South Sound, you don't have to look any further than Tacoma Boys and H&L Produce.
Tacoma Boys is a family-owned business that has been serving customers with quality foods at affordable prices for over 30 years. A recipe is only as delicious as its ingredients, which is why you should never settle for questionable meats or produce that's aged in a box.  Quality is always the better buy!
Keep reading to learn about the best local specialty grocery store in Washington and what you can find there.
1. Transparency in food supplies
It can be frustrating when you're shopping for groceries and you're not certain that the price for apples is fair or that the apples are the freshest you can get, for example. At Tacoma Boys, you can have peace of mind knowing that you're getting a fair price and the freshest available, often straight from the farm that morning!
Our prices are as fair and consistent as our products are fresh and delicious. There's a reason why we have so many amazing reviews from long term customers who continue to shop with us.  We even have weekly specials of some the season's best ingredients. Sign Up For Our Weekly Specials Here
2. Great Local Tacoma Selection
No shopper wants to go to multiple stores to get the groceries they need. That's why Tacoma Boys has a wide selection that can make every shopper happy.
Tacoma Boys is proud to sell over 10,000 items in each of our stores, including many specialty items you'll only find at Tacoma Boys.  And if we don't have it, submit a request to one of our store employees, and we may just bring your hard to find product to our stores.  We bring in new lines of products every month!
From fruits and vegetables, to meat and seafood, you'll have everything you need to make the best meals your friends and family have ever tasted.
3. Quality Is Always Our Priority
You could be cooking one of your favorite dishes ever, but if you don't have the best fresh ingredients, it won't taste like it should.
When you visit a Tacoma Boys specialty grocery store, you can be certain of the quality. We stand behind the quality of everything we sell!  For example, our pineapples are sweet and we even have a low-acid variety, our tofu is firm and fresh, and our lettuce is crisp, green and hand selected.
But don't take our word for it. Feel free to come on by and see, touch, and taste for yourself.  We have free samples every day and hundreds of 5 star reviews all over the web!
4. Locations Across Pierce County
Instead of having to drive all over the Pierce County or the South Sound to get to find a quality grocery store, Tacoma Boys has three locations for your convenience.
You can find our high-quality products at 5602 6th Ave Tacoma, at 901 39th Ave SW Puyallup, and 7320 Lakewood Drive W in Lakewood.
Best of all, we're open 24 hours a day, 7 days a week, 364 days a year. And because we're open 24 hours per days, we can be the solution to any ingredient emergency or nightly craving.
With the support of our wonderful customers, we've been in business for more than 30 years, serving our community and providing high quality products families need and enjoy.
5. Community Is At Our Core
Tacoma Boys strives to be a positive, thriving part of the community, which is why we support our local ranchers, our local makers, and more.  From our plants and produce, to meats, cheeses, wine, seafood and so much more.
Our goal is to help support the hardworking food suppliers in the state of Washington and create a community first culture.  If we can find it fresh and available in Washington, we try diligently to have it on the shelf for you.
Are You Ready to Visit the Best Specialty Grocery Store?
Now that you know about us and our selections at the best speciality grocery store in Washington, you can make your shopping list and come on in!
When it comes to the feel, taste, and look of the food, Tacoma Boys is the go to place for everything fresh and everything local. If you have any questions about our high-quality products, feel free to contact us. We're always happy to help. Don't forget to check out our weekly specials before visiting us to plan your shopping list and find out what's popular in store!