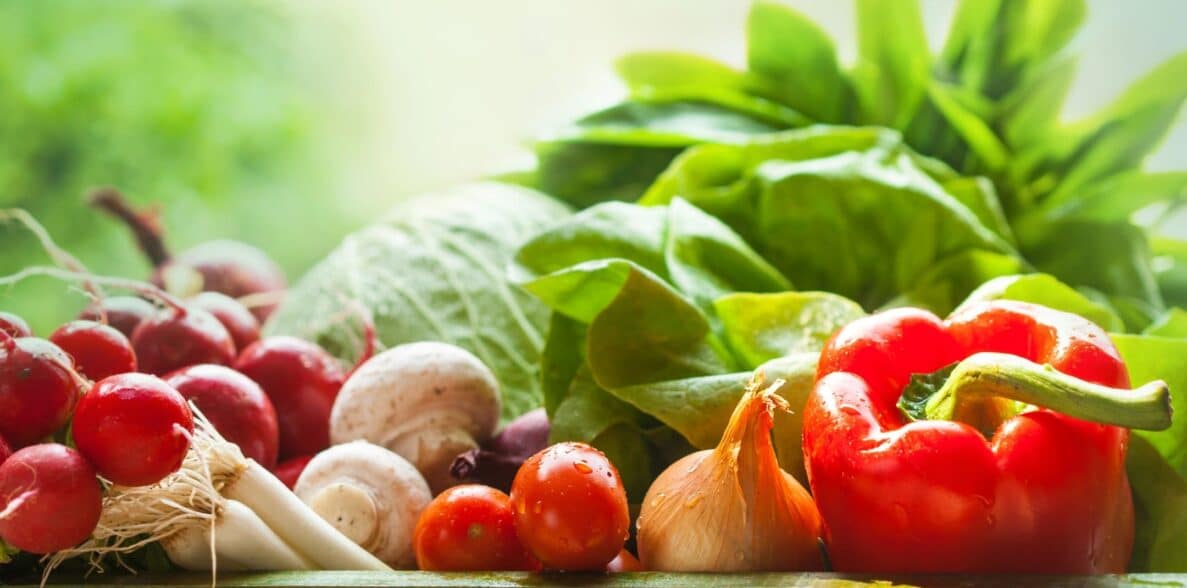 5 Ways to Use Your Vegetable Scraps and Reduce Food Waste
Why Vegetable Scraps?
Vegetable scraps are a huge portion of food waste. Think about it: How much of your garbage can is potato peels, carrot and broccoli stumps, and onion skin? If you compost, you've already got a leg up on most Americans. The U.S. Food and Drug Administration says food waste clocks in at 22% of most municipal waste. One big way to reduce this starts with reusing those vegetable scraps instead of sending them to a landfill. To read more about food waste in America, visit the U.S. Department of Agriculture website here.
Help Reduce Food Waste
You can easily start to reduce food waste by using those vegetable scraps. Not only do you stop those scraps from ending up in a landfill, but you'll end up with ingredients you can make another meal out of. When you are considering what to cook for dinner or prepare as a snack, try to think of what may go to waste. Reduce food waste by using vegetable scraps as "leftovers" rather than garbage. Treat it as an ingredient and extra element of flavor, not trash.
If you don't end up using or freezing the scraps, consider composting. Though vegetable scraps and other food waste is biodegradable, composting accelerates the process— Your food will degrade much quicker in the compost than in a landfill. Plus, compost can be used in the garden as a natural fertilizer and soil alongside potting soil.
5 Ways to Use Vegetable Scraps
There are several ways to use vegetable scraps before it ends up in the compost pile or landfill. It's a simple but important step toward reducing waste and being environmentally efficient. Get creative! If you don't have a use for scraps right when you have them, throw them in a bag in the freezer and pull them out later.
Juice It
Juice those scraps or throw it in smoothies. Think of celery leaves, ribs of kale, or carrot peels for extra fiber and nutrients. If you have a juicer, you can easily use almost any vegetable scrap you have. Juicing vegetables is a great way to reduce waste, eat healthy, and save money in one easy move.
Freeze It
Leftover herbs and alliums like minced garlic and onion can easily be frozen in olive oil and used for cooking later. Use an ice cube tray to freeze the flavorful oil cubes and throw it in a hot frying pan when you're ready.
Shred It
Broccoli stumps, brussel sprouts, cabbage, and carrot peels don't need to be tossed. Rather, shred them with a food processor or simply a kitchen knife and use in slaws and salads. Add in some leftover herbs while you're at it and finish the salad with a drizzle of Tacoma Boys Walla Walla Sweet Onion and Poppy Seed Dressing or Balsamic Herb Vinaigrette.
Homemade Broth and Sauce
One of the most common ways to use vegetable scraps is to make a homemade vegetable broth or stock. There are many guides out there on how to get started, like this Vegetable Broth With Kitchen Scraps recipe by Little Broken. It's simple enough as throwing the scraps into a pot of water with a few spices and boiling for a few hours. Use that finished vegetable broth with Tacoma Boys Field Day Organic or Eden Organic Beans and Fresh Vegetables to make a hearty soup. You can also make tomato sauce with vegetable scraps from tomatoes, onions, and herbs.
Replant
Save those stumps and seeds to replant into soil or regrow in water. Onions, lettuce, and carrot can all be regrown from stumps back to their former glory. If you want to save the seeds, check out this guide on how to store them by SF Gate. A whole new plant might not always pop up from a seed, but imagine how exciting it would be if it did!
Shop for Fresh Produce with Tacoma Boys
The first step to reducing food waste is shopping smart. At Tacoma Boys, we have all the tools to help you find exactly what you're looking for and more. With a variety of specialty and high quality items and seasonings, you can eat tasty food without wasting leftovers. Stop by to gain some cooking inspiration and see what you can do with your scraps!
To stay up to date on insider deals and specials, sign up for Tacoma Boys' text list. Just text (253) 246-1661 to tell Paul you want to be on the list!