Time for Spring Cleaning! How to Make DIY Cleaning Products
Comments Off

on Time for Spring Cleaning! How to Make DIY Cleaning Products
The air is warming, the flowers are blooming, and it's just about time for spring cleaning! The start of spring on March 20 brings with it the opportunity to refresh your home for the new season. It's a great time to clean the nooks and crannies of your house and make sure everything looks and feels good. And when the sun starts shining through those clean windows into your tidy, sparkling home after it's all said and done… It will feel so rewarding!
Spring Cleaning Naturally
This year for spring cleaning, try making your own cleaning products at home with natural and unprocessed ingredients! Many people are familiar with vinegar as a homemade cleaner. But there are a myriad of ways to get started with spring cleaning with other cleaners and tips. Some people prefer to avoid store bought cleaners or choose some with familiar chemicals and ingredients. Tacoma Boys' selection of household cleaners and products includes ECOS All Purpose Cleaner and Better Life Glass Cleaner. You can make a variety of cleaners like these at home that don't contain unnecessary artificial fragrances, preservatives, and dyes.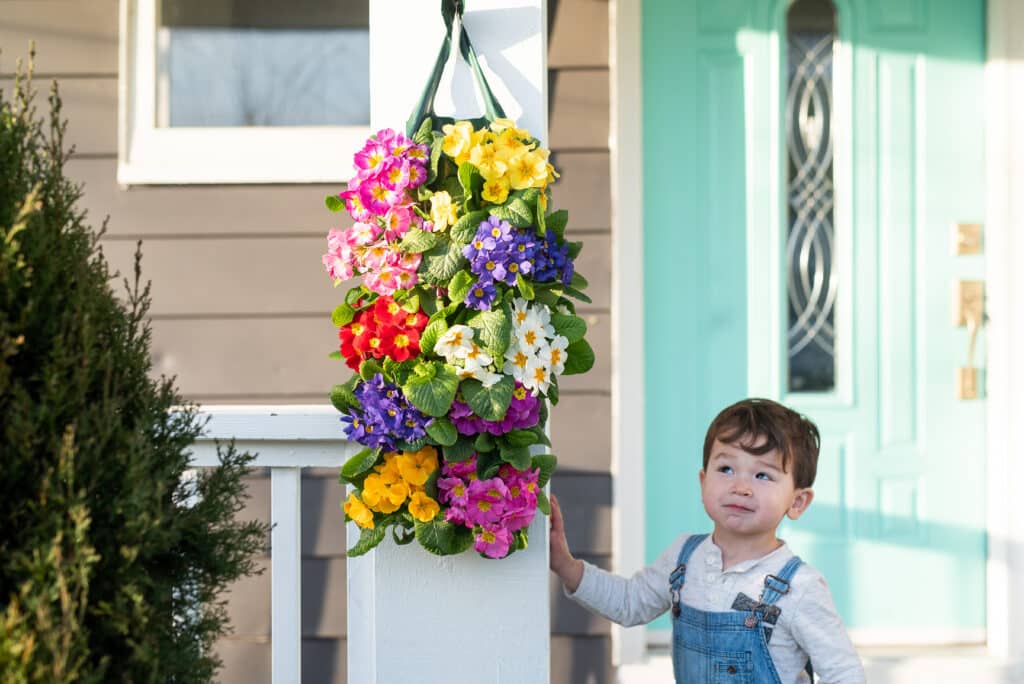 For a list of tips and tricks for spring cleaning naturally, check out this blog about DIY spring cleaning tips.
DIY Cleaning Products with Tacoma Boys
When you're getting ready to clean, you can make several DIY cleaning products with just a few kitchen and household ingredients. Basics like white vinegar, rubbing alcohol, essential oils, and standard dish soap are common in DIY cleaning products. There are many different ways to utilize some of these products for different purposes, like cleaning counters, granite, glass, grout, and more. Vinegar is especially a popular ingredient for these homemade products— Tacoma Boys conveniently offers a variety of white vinegars to clean with, such as Spectrum Organic Distilled White Vinegar. For an all-purpose cleaner for countertops and in general, try these:
All Purpose Cleaning Solution
Ingredients
1 cup water
½ cup Spectrum Organic Distilled White Vinegar
1 tsp Karlin Foods Pure Baking Soda
10 drops essential oils of choice (tea tree, lemon, lavender)
Vinegar-Free All Purpose Cleaning Solution
Ingredients
2 cups water
1 tsp Karlin Foods Pure Baking Soda
½ tsp liquid dish soap
10 drops essential oils of choice (tea tree, lemon, orange, lavender, etc.)
These two options are good for a variety of people including those who don't like the smell of vinegar or otherwise prefer certain ingredients. Simply add all ingredients to a reusable spray bottle and shake well to combine. Spray on counters and other surfaces and wipe with a microfiber cloth. And instead of essential oils for fragrance, you can also use Nielsen-Massey Rose Water or Orange Blossom Water. For a citrus-infused all purpose cleaner, try this method by Wholefully.
How to Make Homemade Cleaner
In addition to a standard all-purpose homemade cleaner, it can be helpful to have others on hand for a variety of uses. Window cleaners and scrubs are a bit different than all purpose cleaners. And you can search on the internet for a homemade version of just about any cleaning product you use. For example, make a quick grout cleaner for tile with Tacoma Boys' Cream of Tartar and fresh lemon juice (or hydrogen peroxide). Simply mix the two together to form a paste and leave it on grimy grout for an hour before wiping the dirt away!
Homemade Window Cleaner
Ingredients
1 cup water
¼ cup white vinegar
¼ cup rubbing alcohol
A few drops dish soap
Directions
Add all ingredients to a reusable spray bottle, shake well, and spray!
Ingredients
½ cup baking soda
½ cup borax – optional
30 drops essential oils of choice (tea tree, lemon, orange, lavender, etc.)
Directions
Combine all ingredients in a reusable container (like an old jar or parmesan shaker).
Sprinkle liberally all over the carpet and let sit for 20 minutes.
Vacuum the area with the carpet sprinkle and enjoy the deodorized carpets and fresh smell!
When it comes time to clean your sink, there are several homemade cleaners and DIY ways to get it done. One easy way involves baking soda, fresh citrus, and coarse or epsom salt. Wash your sink clean of any debris, then sprinkle baking soda all over. Cut a lemon in half and put some salt on the cut side of the lemon. Use the lemon, cut side down, to scrub the baking soda and sink thoroughly, squeezing some juice out as you go. Rinse with hot water and enjoy the sparkle!
Other ingredients to use in DIY products for your home or body include rose water and apple cider vinegar. If you want to stock up on the apple cider vinegar to have on hand, you can find a large container of Fairchild's Organic Apple Cider Vinegar at Tacoma Boys. Stop on by Tacoma Boys to grab a variety of products to help you with spring cleaning! And to stay up to date on insider deals and specials, sign up for Tacoma Boys' text list. Just text (253) 246-1661 to tell Paul you want to be on the list!