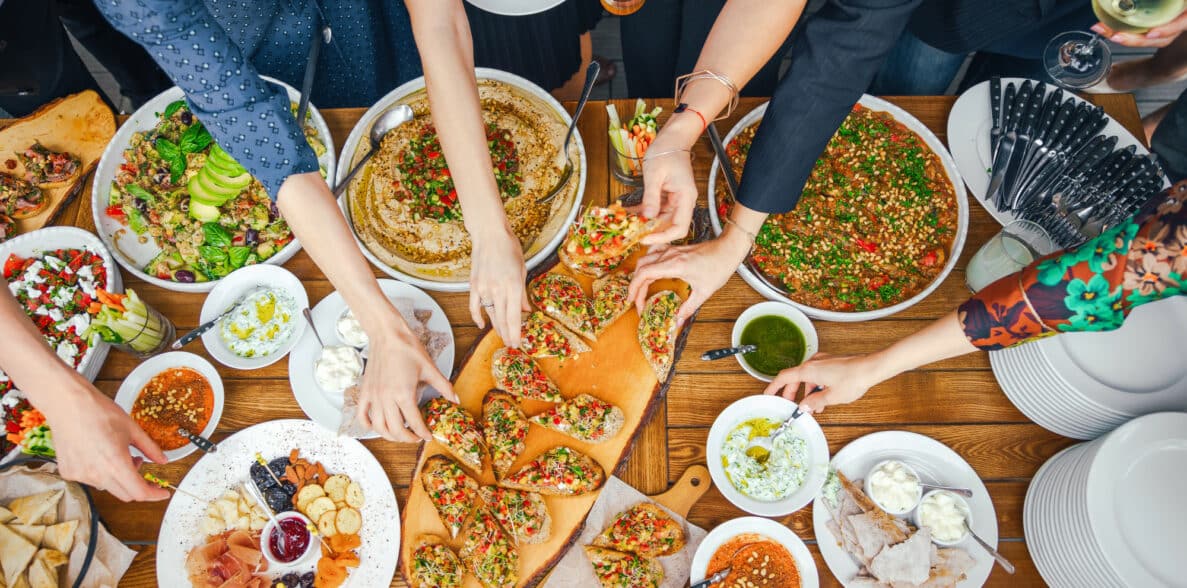 The Best Party Foods To Help Ring In The New Year
Comments Off

on The Best Party Foods To Help Ring In The New Year
Are you excited to plan some great foods at your New Year's Eve bash that will top all of the other parties you've attended in the past? If you're in charge of hosting the festivities this year, then you may be feeling a little overwhelmed by how much work you need to do to pull off "party success". One of the most important elements of any party is the food.  Delicious, fresh, amazing party foods!
Are you looking for a few ideas of inspiration to create your menu? Check out our list of the top 5 party foods you can make using the best ingredients from your local Tacoma Boys market.
1. Italian Subs Party Food
Lots of people who are searching for easy party foods end up buying a pre-made sandwich trays to set out. If you pick out fresh ingredients yourself, you can turn this boring party food into a gourmet surprise. The secret is to buy your specialty meats, amazing cheeses, toppings and spreads at a Tacoma Boys' deli counter.
When done right, Italian subs are the ultimate party food because they're portable and satisfying. This recipe combines ham, Genoa salami, Capocollo ham, provolone cheese, and refreshing veggies. Adding a drizzle of red wine vinegar and a sprinkle of oregano can take your subs to the next level.
2. Ginger Pork Potstickers
Do you know anyone who's favorite New Year's tradition is ordering Chinese takeout? If you want to wow your guests, you can serve them these juicy pork potstickers that are loaded with flavor!  And Tacoma Boys and H&L Produce have all of the ingredients, including delicious and amazing pork, to use in your potstickers.  For those who want the best potstickers, look no further than making your own wraps. Essentially flour and water!  And what a treat for those who are gluten-free if you can make some of these with gluten-free flour! (Check our gluten free section for this)
3. Whipped Feta and Avocado Crostini with Pomegranate Seeds
We've all had bruschetta or flatbreads before. But one of the best ways you can elevate your bread appetizer is to make crostini topped with whipped feta and avocado. Like avacado toast, but better!  This recipe creates a beautiful balance of crunchy, creamy, savory, and sweet thanks to the pomegranate garnish.  And the beauty of pomegranates can be used for table decor!
4. Grillable Veggie Burgers
Parties are a blast for everyone, but having dietary restrictions or allergies can dampen the mood. The good news is that these grillable veggie burgers can be prepared vegan and gluten-free. In just 10 minutes of prep time, you can have homemade veggie burgers with only the best ingredients!  You can serve them as an entree or you could even set up a fun slider bar with plenty of fresh toppings, sauces and condiments.
5. Hot Chocolate Cake for the win!
No celebration would be complete without dessert, which is why you should make a decadent hot chocolate cake. This recipe is one of the best New Year's Eve party foods because it's an exciting twist on a classic winter drink.
Not only are cakes tasty, but if you take your time decorating them, they can also double as a centerpiece decoration. If you don't want to fuss with cutting slices for everyone, you can always pour your batter into cupcake tins, and for the kids at the party, provide all of the fun toppings for them to help decorate!  Kids love decorating and creating, especially when they can show off their creations!
Delicious Party Foods To Help You Start the New Year Right
If you serve any of these crowd-pleasing party foods, your New Year's Eve bash is sure to be a huge success.
Once you're done planning your menu, you can head on down to Tacoma Boys to find all of the high-quality ingredients you need in one convenient place. From our hand-picked produce to our wide range of unique wines, beers, produce and meats… your inner chef will be thrilled the second you step into our local neighborhood market.
Check out our locations so you can find a store near you. Our friendly staff is ready to help you with anything you need to get your party started.  We're open 365 days per year and 24 hours per day, for your convenience!