Around this time of year, most people are looking for no cook recipes to beat the heat. When hot weather hits the Pacific Northwest in the summer, it can be challenging to find the motivation to cook. Many people do not have air conditioning, and cooking means slaving over a hot stove. But there are certainly several alternatives! You can easily prepare and eat a week's worth of food with little or minimal cooking. All it takes is a little innovation, fresh ingredients, and preparation: Think fruit, vegetables, whole grains, and meat or other protein.
No Cook Recipes
When you're exhausted from the heat and busyness of everyday life, no cook recipes are life-savers. You don't always have to use the stove, oven, or even grill when cooking— and when it's as hot as this summer, you probably want to stay away from any extra heat. You can cool off and still feel satisfied with your meal easily with no cook recipes like these.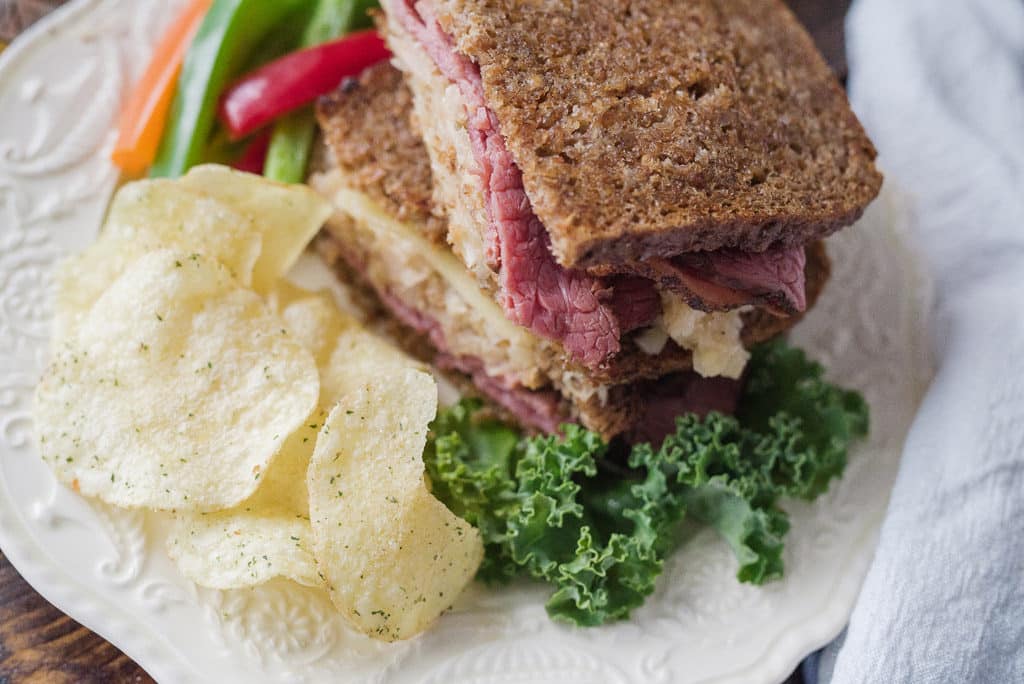 Sandwiches With Variety
Get creative with your usual meal! That means trying something new to you, like a bahn mi or pita wrap. Try to mix and match a variety of meats, cheeses, vegetables, and spreads like:
Tacoma Boy's own deli Smoked Turkey Breast
New York Style Pastrami
Green bell peppers
Zucchini
Microgreens or sprouts
Avocado
Tillamook Cream Cheese
Mustard and Co. Ballpark Black Pepper Mustard
Fresh Cut Vegetables and Dip
Veggies and dip is a healthy and light no cook recipe that is easy to customize to your liking— You could try Simply Organic French Onion Dip Mix or Gnarly Garlic Dip with freshly cut cucumber, carrot, celery, and cherry tomatoes. Serve them with potato chips, too, for an extra salty edge.
Salads
Pasta salad is an especially great no cook recipe! But any type of salad, served cold, can be filling and delicious for a summer go-to dish. And while pasta salads do require a small amount of cooking via boiling water, the payoff is worth it! Pasta salad is generally served cold and can be loaded with vegetables, beans, meat, cheese, and more. Try Great Low Carb Bread Company Orzo as the pasta base. Or for a quick and easy option, Tacoma Boys offers a variety of premade and packaged pasta salad. For other salad ideas, try:
Garden salad (loaded with vegetables)
Fruit salad
Taco salad
Cucumber radish salad (with a creamy dressing)
Caprese salad (with fresh heirloom tomatoes, mozzarella cheese, basil, and balsamic vinegar)
Tacoma Boy's Favorite Summer Recipes
Summer recipes are light, refreshing, and utilize the best seasonal produce. Tacoma Boys boasts a wide selection of local fruit and vegetables to choose from. And why not get creative and use the season as a chance to try different tasty recipes? These no cook summer recipes are just right for the weather. 
Zucchini Noodles
Also known as zoodles, zucchini noodles are spiralized zucchinis: Try tossing the zoodles with Napoleon Basil Pesto or Stonewall Kitchen Sundried Tomato Pesto and serve cold for a refreshing dish that is full of summer flavor.
Stuffed Avocados
These are the ultimate hack to a protein packed summer recipe! You could stuff avocado halves with cherry tomatoes, mozzarella cheese, and fresh basil. Then drizzle it with Delallo Balsamic Glaze for a caprese-style stuffed avocado. Check out this post by Simple Veganista for more inspiration on how to stuff avocados.
Vegetable Spring Rolls With Peanut Sauce
Try Tacoma Boy's recipe for spring rolls with chicken, shrimp, or tofu, and an abundance of assorted vegetables wrapped in Blue Dragon Spring Roll Wrappers. Serve them with Thai Fusions Peanut Sauce as a dip. Or, whip up a peanut sauce at home with the ratios in the recipe.
How to Stay Cool
It's important to understand how to stay cool in the summer and year-round. Other than light and refreshing no cook recipes, there are several ways to make sure you're staying safe in the summer. Mainly, be sure to keep hydrated! Remember to drink plenty of water when it's hot out and throughout summer activities. Otherwise, get adventurous and head to the lake or beach: Relaxing and having fun in the water is an easy way to stay cool. Pack a cooler full of hydrating foods and tasty drinks to bring along on your summer adventures.
Opt for partially shaded areas if you head to a park or outdoor event, especially if you're with young kids or older adults. For more tips on how to stay cool and safe in the summer, check out this guide by the CDC. Then, stop by Tacoma Boys for hydrating drinks and ingredients for summer no cook recipes! To stay up to date on insider deals and specials, sign up for Tacoma Boys' text list. Just text (253) 246-1661 to tell Paul you want to be on the list!