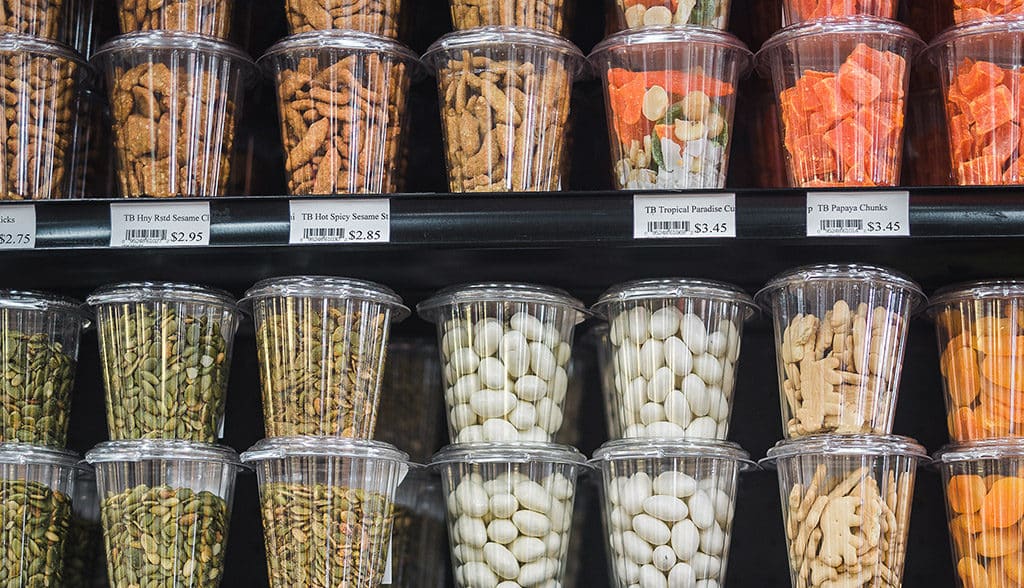 How to Make Your Own Trail Mix and Snacks
Comments Off

on How to Make Your Own Trail Mix and Snacks
Snacks like trail mix and crackers are easy to grab to enjoy on the go when you need just a little bite to eat. Tacoma Boys offers a wide selection of premade snacks like mixes of nuts, dried fruit, and pretzels. Options like these are convenient, but you can also make your own customized versions of snack mixes and snacks with everything you prefer and nothing you don't! You can shop for a variety of fruits, vegetables, meat, and cheese to snack on at Tacoma Boys. And if you want to try something new, we have a variety of different things for everyone to enjoy.
Trail Mix Made Your Way
Different types of trail mix include a bunch of nuts, seeds, dried fruit, and add-ins like chocolate chips. There is always traditional trail mix with stuff like peanuts, almonds, raisins, and chocolate chips available at Tacoma Boys. And when it comes to unique snack mixes with foods like sesame sticks and wasabi peas, we've got you covered! Plus, you'll see a selection of gluten free, grain free, and vegan snack mixes and ingredients to make your own goods. If you want to grab a premade snack or mix for the road, check out some of these from Tacoma Boys:
Tacoma Boys Berry Antioxidant Trail Mix
Annie's Organic Cheddar Snack Mix
Jennie's Organic Blueberry Coconut Bites
Erin Baker's Homestyle Peanut Butter Granola
Tacoma Boys Sweet Energy Trail Mix
Tacoma Boys Peanut Butter Pretzel Nuggets
Homemade Snacks and Trail Mix
If you'd like to make your own homemade snacks like trail mix, try a mix-and-match of a variety of foods. Whether you prefer sweet, salty, savory, or a combination, you can customize your own snacks! This recipe for homemade trail mix can be a good place to start. Or, just combine equal parts of all your favorite nuts and other ingredients. Head to Tacoma Boys bulk selection of dried fruit, nuts, and more and get creative! For example, try a sweet and salty blend of pretzels, pepitas, coconut flakes, and peanut butter chips.
You can mix and matching with ingredients like these to make your own homemade snacks and trail mix:
Glutino Gluten Free Yogurt Covered Pretzels
Blue Diamond Flax Seed Nut-Thins
Tacoma Boys Dried Cranberries
Seattle Bagel Bakery Everything Bagel Chips
Annie's Organic Friends Bunny Graham Snacks
Tacoma Boys Toasted Corn
Tacoma Boys Pretzel Sticks
Filling snacks should involve a mix of fruits or vegetables, protein, fat, and fiber. For more ideas for homemade snacks that you can make in a breeze, check out Tacoma Boys guide for healthy spring snacks! While you're at it, stop by Tacoma Boys' produce section to supplement your bites with fresh fruit and vegetables. And our deli counter and cheese selection is full of a little fat and protein to add to your snacking!
Tacoma Boys Favorite Snack Recipes
While some snack recipes may seem like a no-brainer, it can be fun to get creative with new ideas. Rather than grabbing an apple and cheese or a handful of nuts, you can try different small recipes to satisfy your hunger throughout the day. Other than homemade trail mix, it's also easy to make customized snack packs with a variety of foods —Think hummus, olives, crispy chickpeas, cured meats, rice crackers, avocado— The options are endless! And it's simple enough to throw together odds and ends like these for a little snack box on the go or at home.
For trail mix snack recipes, you don't always have to include the standard nuts and dried fruit if that's not your thing! You could start with something different like wasabi peas, crispy chickpeas, dried mango, popcorn, or oyster crackers if that sounds good to you.
Ingredients for Small Bites
Another tasty and crisp snack to enjoy in trail mix is puffed quinoa, which may sound new or odd but is simple and tasty. This puffed quinoa recipe is as easy to make as popcorn and fits well with other small ingredients for a snack mix or trail mix packed with protein! Snack recipes like these are ideal when you're looking to use what ingredients you already have on hand. You might even have all the ingredients for a satisfying trail mix within your kitchen already— Just grab those odds and ends and make new snack recipes all on your own.

When you're ready to stock up on snacks, Tacoma Boys has what you need. Whether that's crunchy pretzels, chewy dried fruit, or premade snack mix, there's enough variety to enjoy all week! And to stay up to date on insider deals and specials, sign up for Tacoma Boys' text list. Just text (253) 246-1661 to tell Paul you want to be on the list!