How to Make a Sub: The Italian Sub
Wondering how to make a sub sandwich? We don't blame you! Nothing hits the taste buds like a delicious, spicy Italian sub. You could get your fix at a local deli or fast food restaurant – or you could save some cash and make your own!
One of the most important things when taking on the task of preparing your own food is to find a solid, local grocery store that you trust. Sure the big box stores have the basics, but do they carry the best quality? At Tacoma Boys and H&L Produce, we believe that "Quality is always a better buy."
The Sub Has Many Different Names
A sub by any other name is still a sandwich. You may have heard it called a Sub, hoagie, hero, grinder, po'boy or maybe something else. Generally, what makes the classic sub sandwich is the shape of the bread. However, there are some tips and tricks that once learned, can make your homemade sub sandwiches more authentic and delicious than what you find in most restaurants.
When making subs, it's important that you find a grocery store that won't break your wallet and has the best toppings and ingredients you'll need. Once you have your sandwich in mind and the proper ingredients, then you are ready to step into your very own homemade sub sandwich shop. Let's learn how to make a sub!
How to Make a Sub: The Basics
Today we are talking about the classic Italian sub. An Italian sub is all about the ingredients. You are going to need the right kinds of bread, olive oil, vinegar, spices, meat, cheese and veggies. Read on for insight into what makes the Italian sub different from the rest.
Bread
Quality bread is the foundation for your sandwich. It not only gives you something to hold onto but it absorbs the flavor from your oils and vinegar, meats, cheese and spices. When properly constructed your Italian sub will have a texture and flavor all its own.
Since the subject of this article is "How to Make an Italian Sub" you have to stick with Italian bread. This bread has a crispy exterior, light and fluffy interior. Again, the crispy exterior allows a firm grip on the sandwich while the soft interior absorbs all those amazing flavors.
Italian bread is simple to make but you can find great loaves of it in your favorite grocery store too. In Italy folks pick their bread up daily at a local bakery. Tacoma Boys and H&L Produce team up with quality local providers to ensure our breads are top notch, and ready for your needs.
Meat
A true Italian sub features thinly sliced, quality Italian cured meat, otherwise known as Salami. Because it's so important to cut the meat extra thin, we suggest asking your local butcher to do it for you in the store. They have the proper tools and methods to make your sub amazing!
Choose 3 to 4 meats of your choosing, based on flavor and spice. This generally consists of ham, Genoa salami and capocollo ham. We recommend using ¼ pound of each meat, which when sliced thin will seem to melt in your mouth with flavor.
Cheese
The next part is the cheese. Again, have your deli slice it as thinly as possibly to get that light, melty quality which makes the Italian Sub so amazing. Provolone cheese is the go to pick for an Italian Sub. For our purposes, you'll need about a quarter pound of provolone as well.
Veggies
Veggies are a very important part of the Italian sub. You'll want some crunchy iceberg lettuce, fresh local tomatoes, onions and for a kick of spice some pepperoncini peppers. Not to be confused with "banana peppers," used by a certain fast food sub sandwich maker.
Oil, Vinegar and Spice
Oil and vinegar is such an important part of any kitchen. They are great for cooking and are found to be incredibly healthy for our cardiovascular and gut health. We suggest you use and Extra Virgin Olive Oil, however you can get crafty with different varieties. Balsamic Vinegar works, however, we suggest a nice red wine vinegar for your homemade Italian sub sandwich.
Next: The Assembly
Now that we've got our ingredient, let's put this beast together? You are going to need a solid, clean cutting surface, a bread knife and all of your ingredients handy. It never hurts to have a glass of authentic Italian wine nearby as well.
Let's Get Slicing!
First of all, slice your bread open, revealing its soft, supple interior. Make sure the rest of your ingredients are sliced as thinly as possible. A wonderful extra step to up the quality of your onions is to soak them in cold water. This softens them — again for that melty quality – and takes a bit of the oniony bite away.
Drizzle That Flavor
Drizzle some Olive Oil and Vinegar over your sub, to give it that vital acidic bite. Let those soak a little, then sprinkle a little dried oregano. There is no need for salt and pepper. The spice and salt from the cured meat is enough, and it's best not to combat with their flavor!
Layers upon Layers!
Now it's just a matter of layering your meats, cheese and veggies on the bread. Do as much or as little of each meat as you want. Make sure you drain and pat your onions dry so they don't make the bread soggy with water. Rather than laying each layer flat, create little curls or waves with each layer. This promotes small springy pockets of air in the sub that'll improve the dining experience.  
Final Touches
Finish the layers with another drizzle of oil and vinegar and sprinkle a little more oregano on top. That's it! Your excellent Italian sub is complete! Some foodies may drizzle oil on top of the bread once it's done, but that is optional.
Are you ready to tell your friends and family that your kitchen is open for homemade sub sandwiches?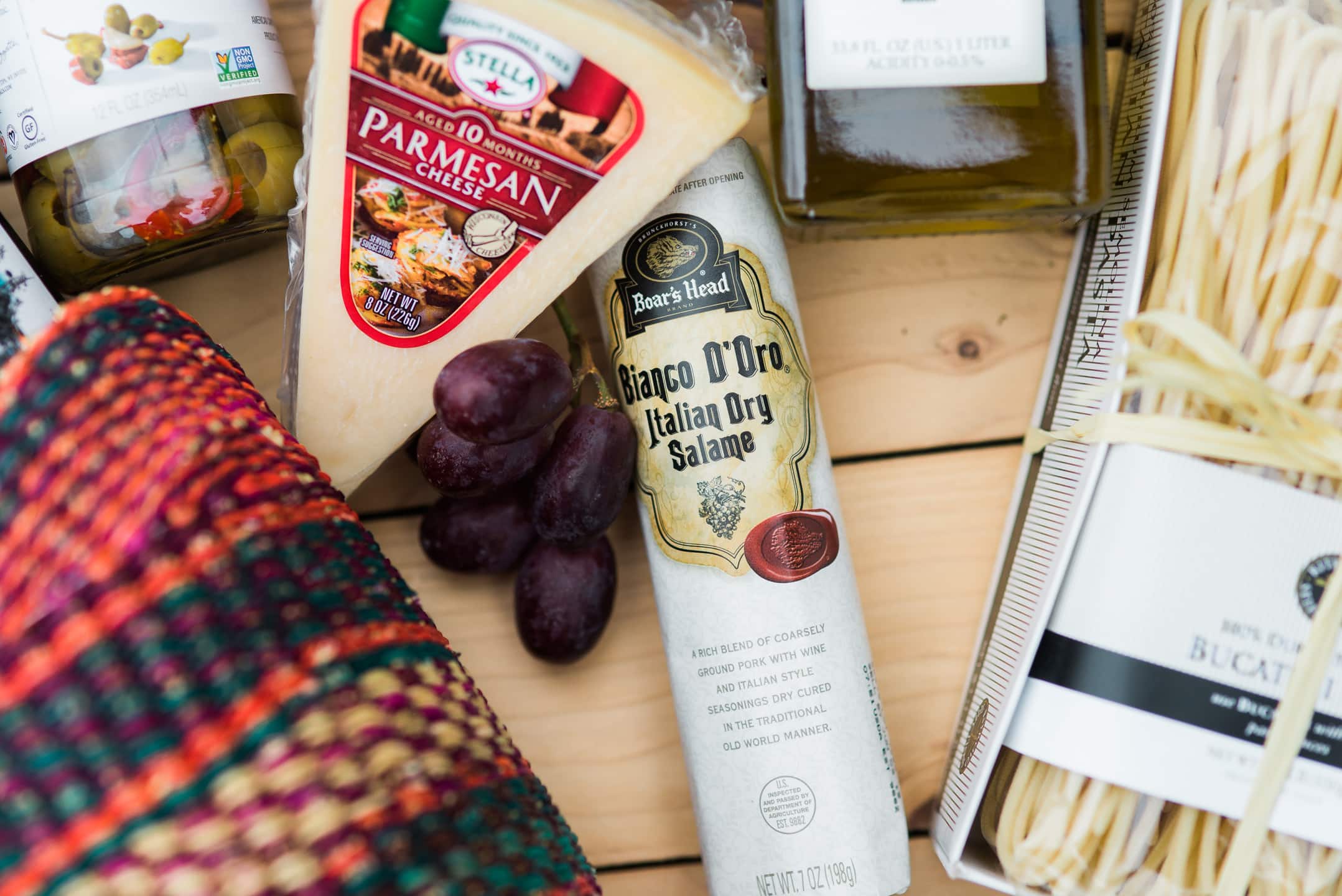 Find What You Need At Your Favorite Local Grocer
So now you know how to make a sub! For all of your sub-making adventures, make sure you visit your local Tacoma Boys or H&L Produce. Our excellent prices, fantastic meats, exotic cheeses and luxurious wine options will class up your next Italian sub adventure.
Click for The Best DIY Italian Themed Gift Basket Ideas