Feeding Fido: Dog Treats and Food at Tacoma Boys
Comments Off

on Feeding Fido: Dog Treats and Food at Tacoma Boys
Here at Tacoma Boys, a variety of dog treats and food available mean your pups stay just as satiated as you! In addition to a selection of fresh produce, pantry staples, specialty food items, and meat and seafood, there are several different dog treats and dog foods to choose from. It's important for everyone in the family to enjoy nutritious and tasty food, and your pets should be no exception! That's why Tacoma Boys has so many food options for your dog.
Dog Treats at Tacoma Boys
When shopping for dog treats, many people look for minimal ingredients made with food they know dogs love. These treats are nice to have on hand to show your dog your love or to reward them. Some treats might be made with vegetables, grains, and meat: All of these can be nice to have depending on what your dog enjoys. And if they're eating a well-rounded, nutritious diet, some people don't worry too much about super nutritious treats for their dogs: The treats are simply treats!
Just a few of the dozens of dog treats available at Tacoma Boys include:
Cookie Pal Dog Biscuits: Sweet Potato & Flaxseed, Pumpkin & Chia, or Turmeric & Ginger
Buckley Trainers Bacon Flavored Dog Treats
Buckley Hip & Joint Chicken Jerky or Ruff Puffs Sweet Potato & Apple
Shameless Pets Dog Treats Clucken Carrots
Delightfully Delicious Sweet Potato Dog Treats
Tender & True Salmon Jerky for Dogs
Different Types of Dog Food
While there are many different kinds of dog food available, it can be hard to choose. Depending on what you're looking for for your animal and what they like to eat, some types might be good for one dog but not for another. You can try out different kinds of dog food like dry food, wet food, or even homemade food for your pup. Dry kibbles are most popular and convenient for most people. But if you're curious about the specific needs of your specific dog, reach out to your veterinarian to learn more.
To make up the base of your dog's diet, Tacoma Boys has options like Portland Pet Food Company Beef N' Rice or Honest Kitchen Turkey & Salmon Bone Broth. If you're interested in making your own dog food with bone broth and other fresh ingredients, check out this recipe which includes sweet potato, carrots, and chicken. Other people may make their own dog food with ground turkey, eggs, rice, and more. You can also use these foods to supplement traditional dog food.
Pet Food Recipes
While most people are likely to pick up their dog's regular food at grocery stores, it can be fun to make pet food recipes as a treat now and again. A quick web search brings up tons of different homemade dog treats to bake or otherwise prepare for your pup. Baked homemade dog treats like these biscuits with peanut butter by the Recipe Critic are common and easy to make. But if you're looking for different types of pet food recipes to try, pup-friendly frozen popsicles can be lots of fun!
Peanut Butter "Pupsicles" Recipe
Whip up these easy frozen treats for your pup when it starts to get a bit warmer through spring and summer: They're sure to appreciate the cool bite!
Ingredients
1 cup Zoi Plain Greek Yogurt
½ cup Wild Friends Creamy Peanut Butter (be sure to not use peanut butter containing xylitol sweetener as it is poisonous to pups!)
½ cup mixed berries such as blueberries, blackberries, and strawberries
Directions
Add all ingredients to a bowl and mix well to combine.
Pour the mixture into an ice cube tray (or a paw print silicone mold for an extra fun touch!).
Transfer to the freezer and freeze for about 4 hours or until frozen solid.
Pop out each individual "pupsicle" as needed as a treat for your pup.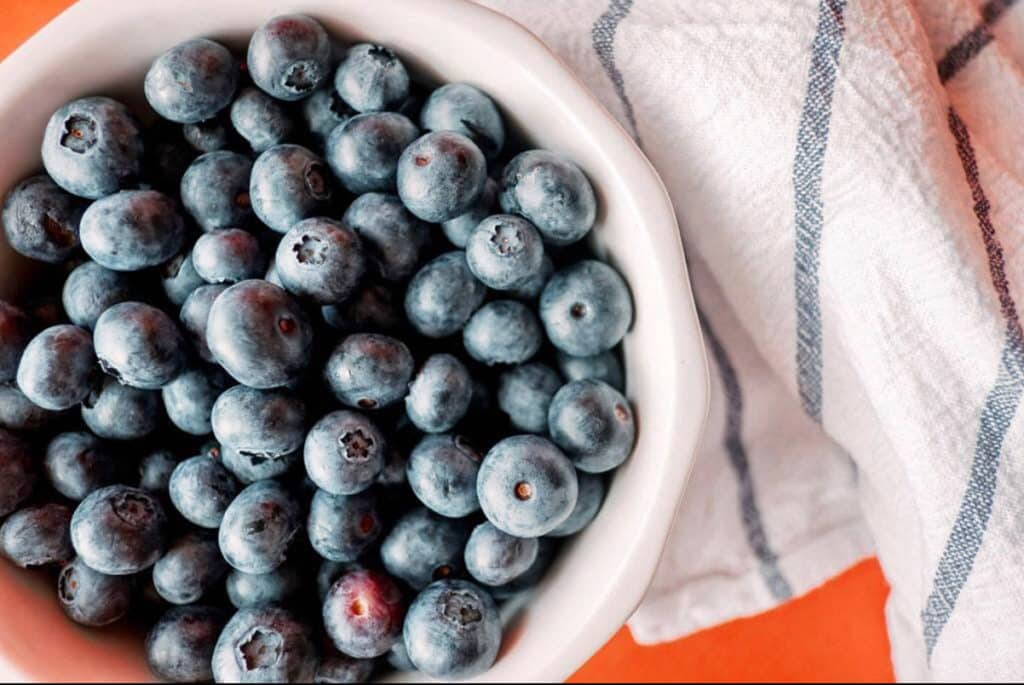 These treats are fun because they involve some ingredients that might not be common in dog treats, but that most dogs sure love! A few other examples of food and treats you can feed your dog for extra nutrients and variety in their diet includes:
Carrots, sweet potato, pumpkin, and broccoli
Apples, blueberries, and banana
Hard cheese (in moderation)
Peanut butter
Salmon and sardines
Corn, rice, quinoa, popcorn
And it's easy to feed dogs little treats like these when you're already preparing such ingredients for your own meals!
Next time you stop by Tacoma Boys for fresh produce and meat for dinner, take a stroll by the pet food and treats to see what's available! To stay up to date on insider deals and specials, sign up for Tacoma Boys' text list. Just text (253) 246-1661 to tell Paul you want to be on the list!