5 Ways to Level Up Your Burger Recipes
Comments Off

on 5 Ways to Level Up Your Burger Recipes
The summer season is winding down but it's not too late to cook up some fun burger recipes! Sauces, cheeses, vegetables, and other fixins are an easy way to add flavor and customize a tray of burgers. And while juicy ground beef hamburgers are probably first to come to mind, burgers can be made with other meat, seafood, and even veggies. So when it comes to grilling up your favorite chicken, salmon, or hamburger, there are plenty of different ways to make your burger recipes shine.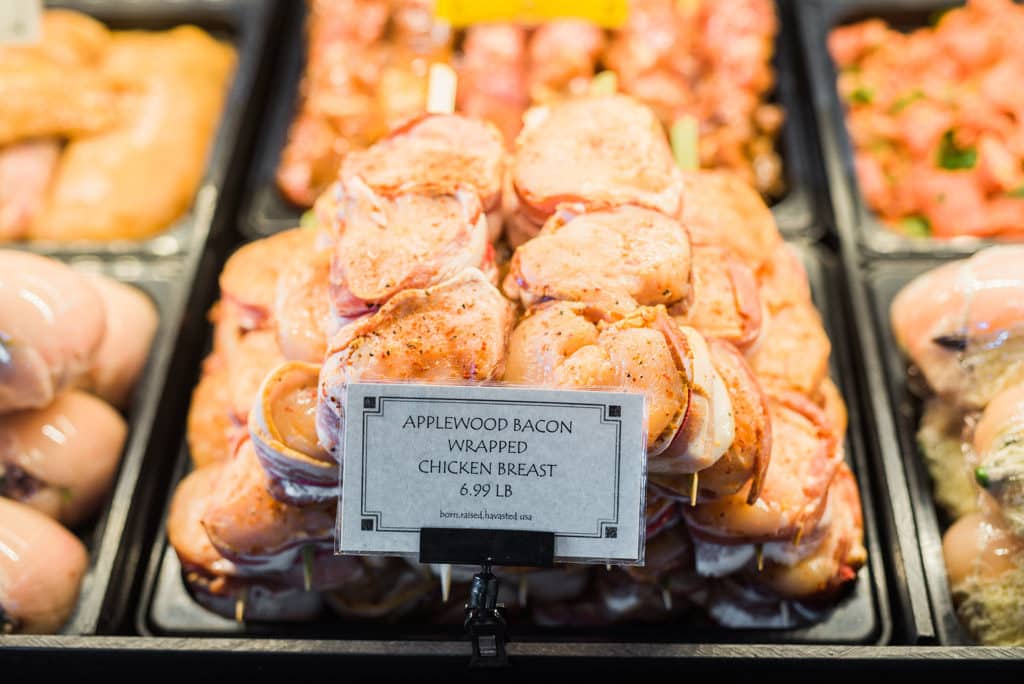 Tasty & Unique Burger Recipes
There's nothing quite like a nice smokey, grilled burger with fresh toppings on a soft roll. The contrast of crunchy vegetables, juicy meat, and savory condiments go together just perfectly. And with a wide variety of condiments and fixins offered at Tacoma Boys, it's an easy one-stop shop for your burger night. Stop by the butcher and deli counter for your burger meat, like ground sirloin, ground beef, hickory smoked bacon, or lamb burgers. Or, grab a few of Tacoma Boys own pre-made burger patties fit with occasional mix-ins, like bacon cheddar, blue cheese black pepper, and jalapeno pepperjack.
Get inspired with other cuisines and dishes, like a Greek-style burger stuffed with feta and topped with tzatziki, or try a pizza burger with red sauce, mozzarella, and crispy pepperoni. For a few more ideas, check out these burger recipes with different fixins:
Onions are one ingredient that tastes great with burgers in many forms. They can be raw, caramelized, pickled, grilled, or even fried up and stacked on your burger in onion rings. Different cheeses are a classic accompaniment to burgers too, from extra sharp cheddar, to creamy goat cheese, to melty swiss. These are just a couple examples of ways to add lots of flavor to burgers with minimal ingredients!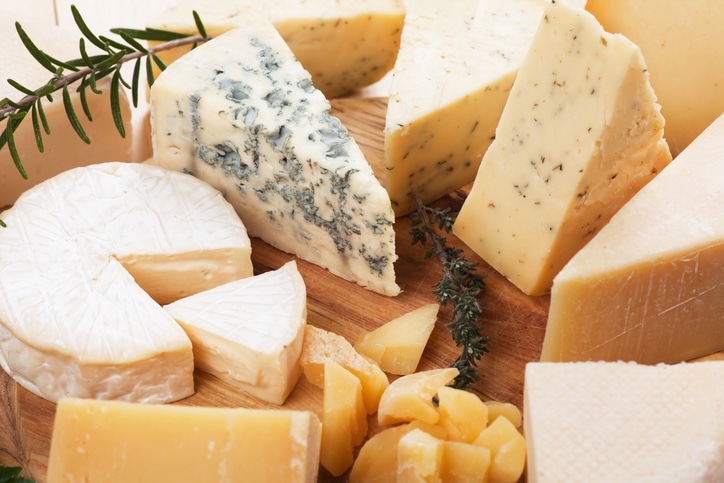 Gourmet Burger Grilling Tips
When it comes to cooking up those burgers, there are a few grilling tips to keep in mind. Fire up the grill and prepare your burger patties simply for easy grilling and flipping to ensure juicy results. You can make your gourmet burgers with a few mix-ins, or simply grill up the burgers with some salt and pepper and dress it up later. Read on for 5 different ways to level up your burger grilling game.
1. Stuffed Burger Patties
Infuse the burger patties themselves with something creamy or soft in the center for a surprise flavor bomb. "Juicy lucy burgers" are a common type of burger that has melted American cheese stuffed in the center— Try a gooey gouda, sharp blue cheese, or herbed cream cheese. Or mix some cream cheese with roasted jalapenos for a jalapeno popper-stuffed burger patty!
2. Toppings
A variety of toppings are easily one of the best ways to customize your burger extravaganza. Outside of the usual suspects like lettuce, tomato, and onion, you can get creative with other toppings. A couple examples include peanut butter, a fried egg, pimento cheese, and fruits and vegetables like avocado, grilled pineapple, or roasted red peppers.
3. Mix-Ins
Mix in chopped aromatics or seasonings like garlic, hot sauce, feta cheese, or crumbled bacon for extra flavor. Just be sure not to overmix or your meat will get tough.
4. Veggie Burgers
Plant based burgers are super easy to make and can be packed with nutrients and flavor. The internet is full of recipes for black bean burgers, sweet potato burgers, and Thai edamame burgers, to name a few. And as far as grilling tips go, veggie burgers should cook up just the same, if not easier, than meat burgers.
5. Sauces & Spreads
There's nothing like a creamy aioli or zesty chimichurri to elevate your burgers by bringing moisture and flavor. Tacoma Boys' wide selection of aiolis, mustards, BBQ sauces, and hot sauces means there's something for everyone's palate! Stop by for one of Stonewall Kitchen's aiolis, like Horseradish Aioli, Basil Pesto Aioli, Maple Bacon, Smoky Barbecue, Ghost Pepper, and Chipotle Aioli. Other sauces include Bachan's Original Japanese Barbecue Sauce, Beaver Coney Island Hot Dog Mustard, Wing Time Buffalo Wing Sauce, and much more!
Burger Do's & Don'ts
Making burgers is pretty straightforward, but there are certainly a few burger do's & don'ts to keep in mind. When mixing up your own burgers, be sure not to overwork the meat. And when allowing the patties to cook on the grill, avoid pressing down on them. That squeezes out the meat's juices. Do make sure to season the meat with just a pinch of salt and go all out with a bunch of toppings! For a few more tips, tricks, do's, & don'ts, check out this list by Thrillist: 18 Ways You're Grilling Burgers Wrong.
Here are a few more ideas for burger toppings offered at Tacoma Boys:
Fresh Gourmet Crispy Onions
Tacoma Boys Gourmet Pico de Gallo
Wildbrine Korean Kimchi
Kettle Pepperoncini Potato Chips
Swing by your local Tacoma Boys market to stock up on all the toppings and sauces you need for your burgers! That's in addition to quality meat at the butcher counter, specialty cheeses, and buns and rolls to build your burgers. To stay up to date on insider deals and specials, sign up for Tacoma Boys' text list. Just text (253) 246-1661 to tell Paul you want to be on the list!